Grace Episcopal Church, The Plains, VA announces its call to a new rector, the Reverend Edward Weston Mathews of Richmond, VA.
Weston Mathews comes to Grace from St. Stephens Episcopal Church in Richmond, where he has served as Associate Priest for the past three years. Before becoming an Episcopal priest, he taught high school history in Nelson County, VA.
The Discernment Committee of Grace Church conducted a year-long search for its permanent rector. According to the Committee, "We believe Weston's varied experiences, deep spirituality, and friendly personality will enable him to lead Grace Church in new directions and will make him a valuable asset to the community. The parishioners of Grace look forward with great anticipation to welcoming Weston and Hannah and we encourage others from the community to come and get to know him."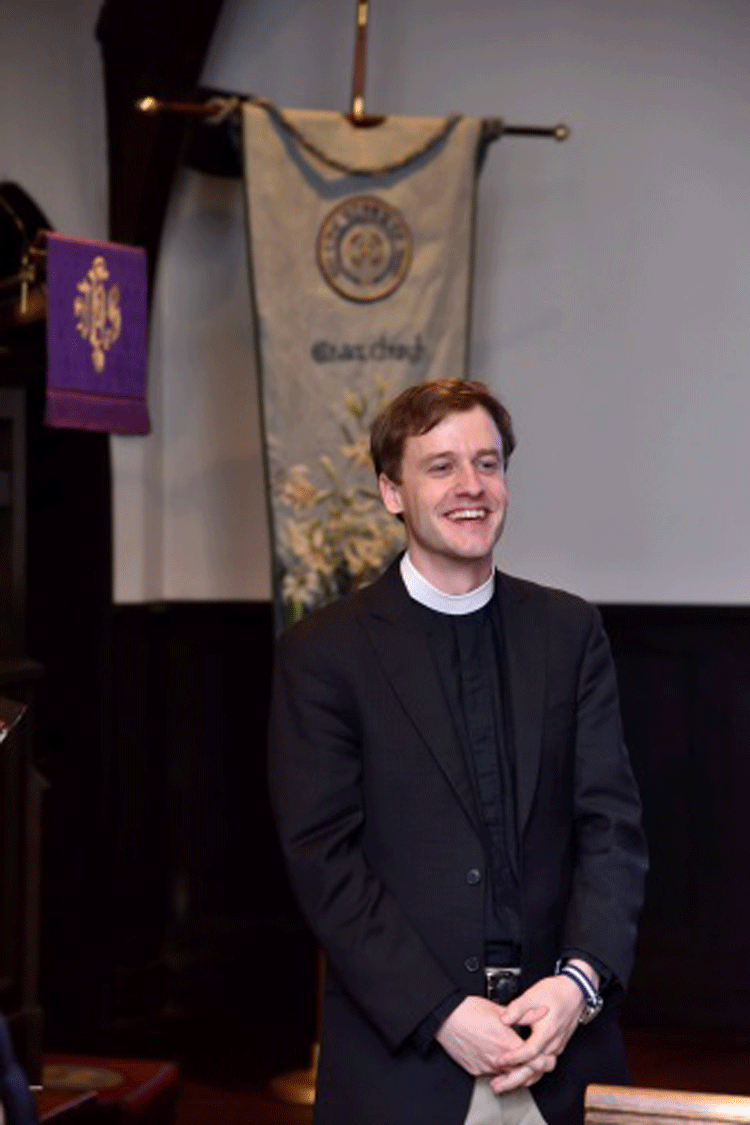 Weston and his wife Hannah, who is completing her doctorate in special education at the University of Virginia, will move to The Plains area in the coming month, along with their two rescue dogs, Wills and Harry. He will be in the church office on June 26 and will preach his first sermon at Grace Church on Sunday July 2.
Sunday services at Grace Episcopal Church are at 8:00 a.m. and 10:30 a.m. The church is located at 6507 Main Street in The Plains, VA. The church website provides additional information about church worship services and programs: www.gracetheplains.org.