LOCAL SCHOOL HONORS VETERANS AT ANNUAL CELEBRATION
Loudoun Country Day School celebrates Veterans Day with special guests, assembly, and donation to paws4vets
Leesburg, Virginia – November 3, 2017 — Loudoun Country Day School will host its annual Veterans Day
celebration on Friday, November 10, 2017, from 8:30 to 11:00 a.m. This school-wide event recognizes men and women who have served in the armed forces and allows students to learn about military service from veterans in the school and local community.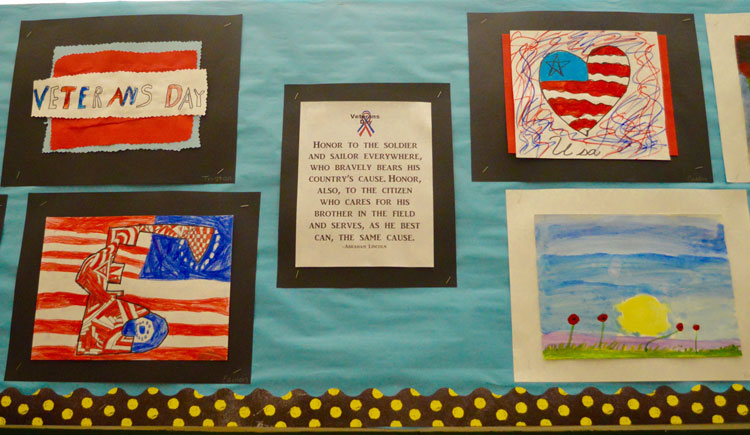 More than 30 veterans will be present for the celebration, which will include a bagpiper, a flag raising, the prekindergarten leading the "Pledge of Allegiance," musical performances, and a recitation of the Gettysburg Address by the fifth Grade. The school also makes a donation to paws4vets, an organization that trains and places service dogs with veterans with physical and emotional disabilities. The donation is made possible by a three-month schoolwide drive in which students bring in their "loud money," or loose change. Following the celebration, honored guests visit classrooms to share their experiences with students.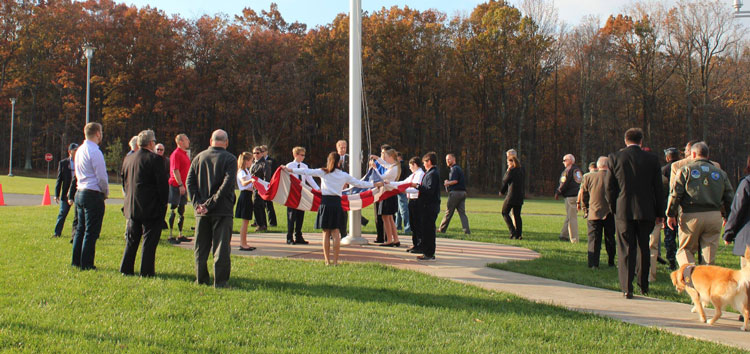 This year's celebration also features visits by former World War II airman, long-time Loudoun business owner and Leesburg Town Council member Stanley Caulkins, and Army Veteran and former Virginia State Delegate Joe May.
Headmaster Randy Hollister said of this year's event, "We embrace this opportunity to thank and honor our veterans for their sacrifices and service to our country, and we are grateful for the profound opportunity this important day offers to teach our students meaningful lessons in civics."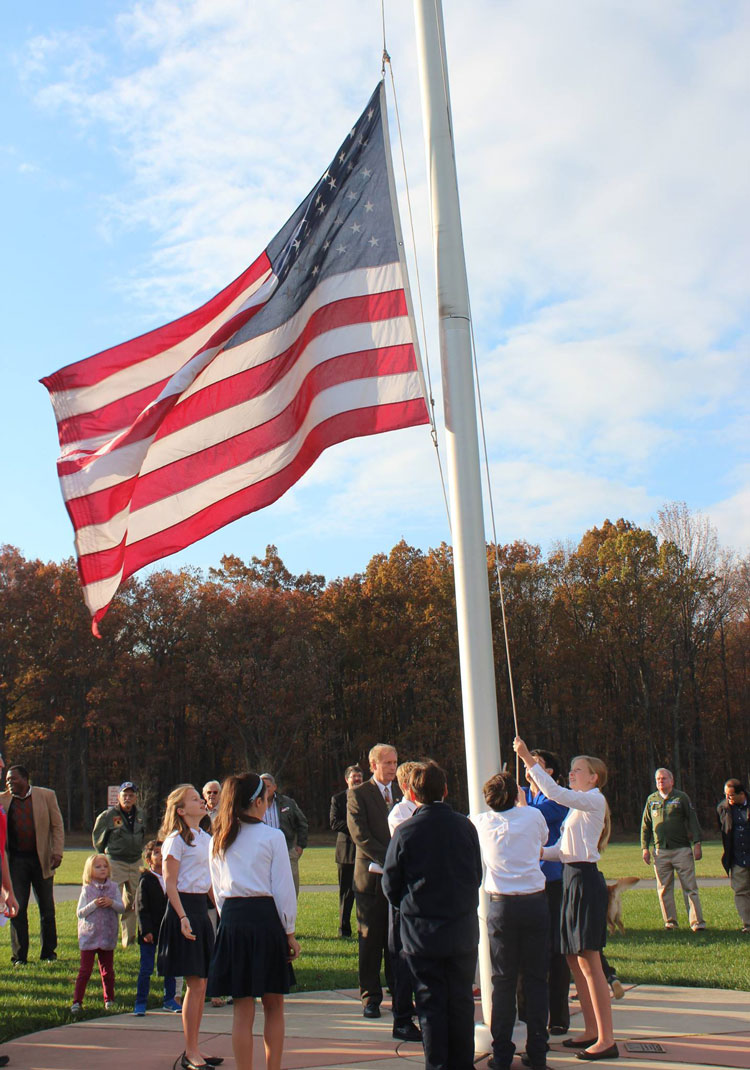 Questions regarding this event may be directed to Renee Kelahan, LCDS Librarian, at 703-777-3841 or via email: renee.kelahan@lcds.org.
Loudoun Country Day School, an accredited, independent, coeducational school, educates students in preschool through eighth grade. Founded in 1953, LCDS prides itself on its rigorous core curriculum, nurturing environment, and exceptional foreign language, arts, technology and athletic programs. LCDS cultivates the intellectual, social, emotional, physical, and creative growth of each child and develops a foundation that inspires excellence, builds character, and prepares each child for the challenges and opportunities ahead.