Story and photos by Anne Sraders
With autumn and its quickening pace of life approaching, it is important to take time to slow down and enjoy the season. Taking a day or weekend to enjoy the beautiful scenery and crisp air of the nearby Shenandoah Valley can be just what the doctor ordered. From scenic drives through the changing leaves to wine and cider tastings, Skyline Drive, which runs through Shenandoah National Park, provides the perfect day trip or weekend itinerary. Named by Travel + Leisure to be one of "America's Most Iconic Drives" in 2017, Skyline Drive offers a stunning panorama of the Shenandoah Valley, dozens of shoppable towns nearby, and spectacular mountaintop views. So, whether you want to hike your way through the beautiful countryside of Virginia or spend a tranquil night in one of Shenandoah National Park's lodges, a weekend away on Skyline Drive is the perfect way to unwind this fall.
Food and Wine: Skyline Drive offers a surprising bounty, with frequent wine, cider and food tastings. Skyland and Big Meadows Lodge both offer wine and cider tastings from local wineries and distilleries. Sample the best of Virginia wine country with a view to boot for the perfect day away experience!
The "Whiskey Wine" tasting: Indulge in the flavors of Copper Fox Distillery, Desert Rose Winery, and Rappahannock Cellars while receiving a guided tour of the park and region. Whether you prefer an overnight stay coupled with your tour or wish to simply spend a day away sampling wines and whiskey, both options offer a delightful weekend experience. A picnic lunch is also included.
Where: Departs from Skyland lodge.
When: May 5 through November 10, Monday and Friday. Shuttles depart at 10:30 a.m. and return at 4:15 p.m.
Expense: $7 to $10 per person, per vineyard or distillery. Shuttle fees are $40 per person. 2-Night Skyland Whiskey-Wine packages available to include shuttle fees, two night stay, and picnic lunches. Please see www.goshenandoah.com/excursions for details and pricing.
Wine tasting: Sample seasonal wine from Horton Vineyards or Wine Bar throughout the fall season while experiencing the beauty of the Shenandoah Valley.
Where: Big Meadows Lodge on September 20 and Skyland on November 9.
When: 3:00 p.m. on September 20 or November 9.
Expense: $20 per person. The tasting includes light snacks and a handcrafted keepsake glass.
Hard Cider tasting: Taste some of the premier heirloom apples of the Shenandoah Valley from Showalter's Orchard, a family owned and operated business dating back to 1965. Showalter's artisan Old Hill Hard Cider is the perfect way to taste the Valley and get into the autumn spirit.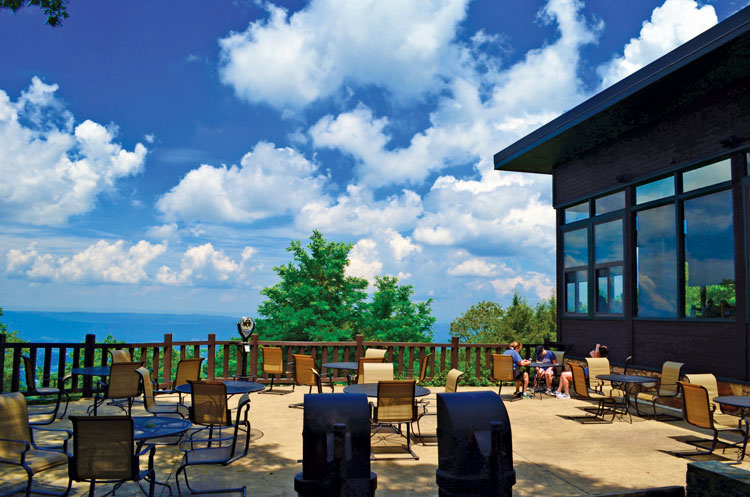 Where: Skyland lodge.
When: 3:00 p.m. on September 14.
Expense: $20 per person.
Flint Hill: On your way to or from Skyline Drive, be sure to drop by the nestled town of Flint Hill, which offers a quaint old town and several highly rated restaurants off of Route 522. To fuel up for a hike on Skyline Drive or reward yourself for conquering its peaks, stop by Flint Hill Public House Restaurant and Country Inn or Griffin Tavern for well-reviewed American fare.
Overnight: If a weekend getaway is in order, stay in one of Shenandoah National Park's lodges or campgrounds off of Skyline Drive for a comfortable and nature-immersed break.
Skyland: This scenic lodge offers the premium Shenandoah nature experience. Dating back to 1888, Skyland has been a staple of the Shenandoah Valley for over a century. With stunning views, prime location and frequent events, Skyland offers guests a relaxing and convenient way to spend a fall weekend. Nick Smith, Skyland's general manager, claims that the many events the lodge holds attract visitors from all over.
To embrace the full nature experience, Smith recommends a horseback ride through the mountains. "We have a one-hour [trail] ride that goes almost down to White Oak Falls, and then we have a two-hour ride that actually does the loop to White Oak Falls and back," Smith said. "And, the horseback riding has been a tradition at Skyland ever since it was Stony Man Camp." However, if mounting a horse does not sound relaxing, try one of Skyland's or Big Meadows Lodge's night-sky events. "We actually have an astronaut that comes up and does a very nice presentation on the night sky and the stars, and that is very popular," Smith stated.
Whether planning to horseback ride or stargaze, be sure to fuel up at Skyland's restaurant for a quick, casual bite.
Location: Mile 41.7 and 42.5 of Shenandoah National Park. The accommodation is located on Skyline Drive and rests near the Shenandoah River, Shenandoah Valley, George Washington National Forest and the Piedmont Region.
Amenities: Vary depending on room accommodations. Rooms range from private rustic cabins to preferred rooms and more.
Pricing: Varies depending on room. Please see www.goshenandoah.com/lodging/skyland for more details, or call 877-847-1919 for reservations.
Big Meadows Lodge: Originally built in 1939 and now part of the National Register of Historic Places, Big Meadows Lodge offers gorgeous open sky views and comfortable, rustic accommodations. Perfect for stargazing or exploring nature, this lodge is situated in an idyllic spot to enjoy the Shenandoah Valley.
Location: Mile 51 of Shenandoah National Park.
Amenities: Vary depending on room accommodations. Akin to Skyland, rooms range from cabins to preferred rooms and more.
Pricing: Varies depending on room. Please see www.goshenandoah.com/lodging/big-meadows-lodge for more details, or call 877-847-1919 for reservations.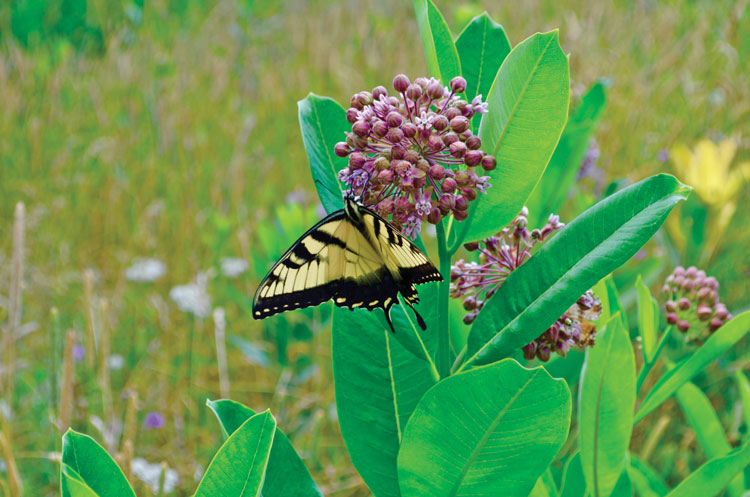 Campgrounds: While some may prefer the amenities of a lodge, there is nothing quite like spending a rustic night or two under the stars. Pitch your tent at one of Shenandoah National Park's four campgrounds: Matthews Arm (mile 22.2), Big Meadows (mile 51), Lewis Mountain (mile 57.2), or Loft Mountain (mile 79.5). Be sure to arrive early in the day to ensure you have a spot at one of these campgrounds, as they fill up quickly.
Activities: Apple Butter Celebration: This autumn festival is perfect for anyone wanting to taste the natural bounty of the Shenandoah Valley. The annual event has attracted crowds of 3,000 to 4,000 each year for the past 18 years, according to Smith, Skyland's general manager. "We have a lot of crafters, lots of food and everything is themed towards apples," Smith said. "We have live entertainment [and] pony rides for the children. It's a big event. We stir probably four kettles of 40 gallons of apple butter, and we sell them in pints and quarts at the end of the event and several days after that." Sample apple butter, apple BBQ sauce, apple cobbler and more. Stirring the large kettle pots is a favored tradition, according to Smith, who claims "a lot of guests will come up and stir the kettle themselves so they can get that selfie of stirring the apple butter." Complete with wine and hard cider tastings, this fall celebration is ideal for the whole family.
Where: Skyland (mile 41.7 and 42.5 on Skyline Drive).
When: September 23 from 10:00 a.m. to 5:00 p.m.
Surrounding attractions: If exploring the idyllic countryside surrounding Shenandoah National Park sounds just as exciting as a hike, Smith recommends several visitor favorites to check out. "Here at Skyland, the most popular attraction, other than what we do here, is Luray Caverns which is only 21 miles from here," Smith said. "It is very popular. A lot of folks like to go to New Market because of the historical significance of the Civil War [because] it was fought over there. There are a lot of meat shops in the surrounding towns, antiques, and a lot of made-in-Virginia items, so a lot of guests will venture over the mountain to visit these 'ma-and-pa' shops that border the park, so that's very popular."
Hiking: With dozens of scenic hikes that range from easy two-mile excursions to strenuous and rewarding 10-mile treks, the Shenandoah Valley offers something for every hiker. Bobbie Atzhorn, a ranger at Shenandoah National Park, says the most popular hikes are the waterfall hikes and the two highest peaks of the mountain range. "Some of our popular hikes are the Dark Hollow Falls trail in this area and the Rose River Falls trail, which is a loop trail that is four miles in length and goes through sections of congressionally designated wilderness area which 40 percent of our park is," Atzhorn said. "In the central district, people like to hike up to Mary's Rock for a nice view that is 360 degrees. They like to hike up to the two highest peaks in the park, Hawksbill being the highest and Stony Man being the second highest." If handicap-accessible trails are needed, Atzhorn explained that the Limberlost trail, a 1.3-mile hike, is both accommodating and scenic.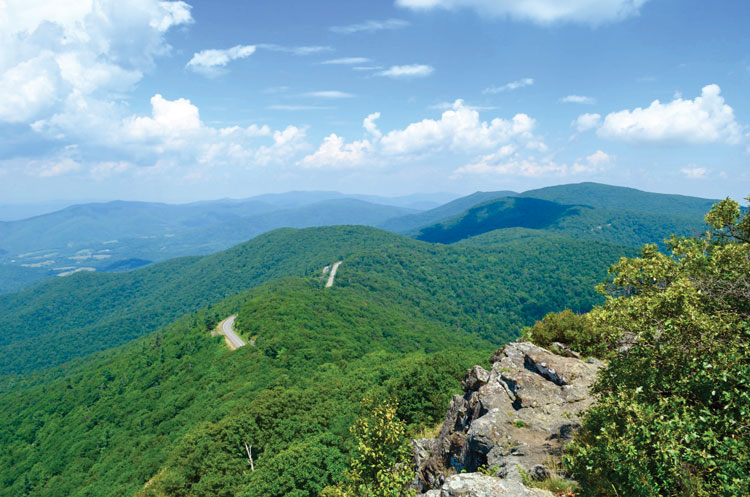 Stony Man Located on mile 41 of Skyline Drive, Stony Man and Little Stony Man are a perfect easy loop with spectacular views to boot. Stony Man is the second highest peak on Skyline Drive, and with the loop to the summit hitting 1.6 miles, it is an easy hike for the whole family.
Hawksbill Claiming the title of the highest peak in the Shenandoah National Park, this three-mile loop found at mile 45.6 is an easy yet rewarding hike to enjoy the scenery and snap that perfect photo.
Dark Hollow Falls If you are looking for lively waterfalls and lush greenery, look no further than this 1.4-mile loop hike at mile 50.7. Rangers claim this trail is a visitor favorite.
Limberlost This 1.3-mile loop (mile 43) is handicap accessible, which makes it easy and accommodating for any kind of hiker.
Cedar Run and White Oak circuit For the more intense hiker, this 7.5 or 8.2 mile hike is sure to make you break a sweat as well as enjoy waterfalls and scenery, beginning at mile 45.6. While the hikes are certainly a huge draw for Skyline Drive visitors, the Shenandoah National Park also offers a variety of interests such as bird watching, history and wildlife. "If you're historically oriented, perhaps you'll be interested in knowing more of the facts about the Rapidan camp," Atzhorn said. "If you have a cultural interest in the park, people do tell us that they think this exhibit is fairly done in terms of telling both sides of the story of how the parkland was acquired. Even people who are descendants of people that lived here and had to move feel that there is an element of truth in how the story is told. If you like birds or wildflowers, you might be surprised by the variety and where you can find them."
Driving: Coming from Loudoun County and the Washington D.C. area, enter the Shenandoah National Park and start driving on Skyline Drive through the Thornton Gap Entrance Station outside Sperryville or the northern entrance outside Front Royal. Entry for vehicles is $25, and passes last for seven consecutive days.
Whether you want to tackle all or some of these fun, fall activities in a day trip or soak some in on a weekend getaway, Skyline Drive offers a scenic, refreshing way to spend an autumn weekend. ML