Story and photos by Ashley Bommer Singh
I recently watched an old 60 minutes interview with Anna Wintour. "What bores you?" she was asked. "Mediocrity. If you see a collection that you feel the designer has been lazy or has taken inspiration from other designers, it doesn't so much as bore me, as anger me."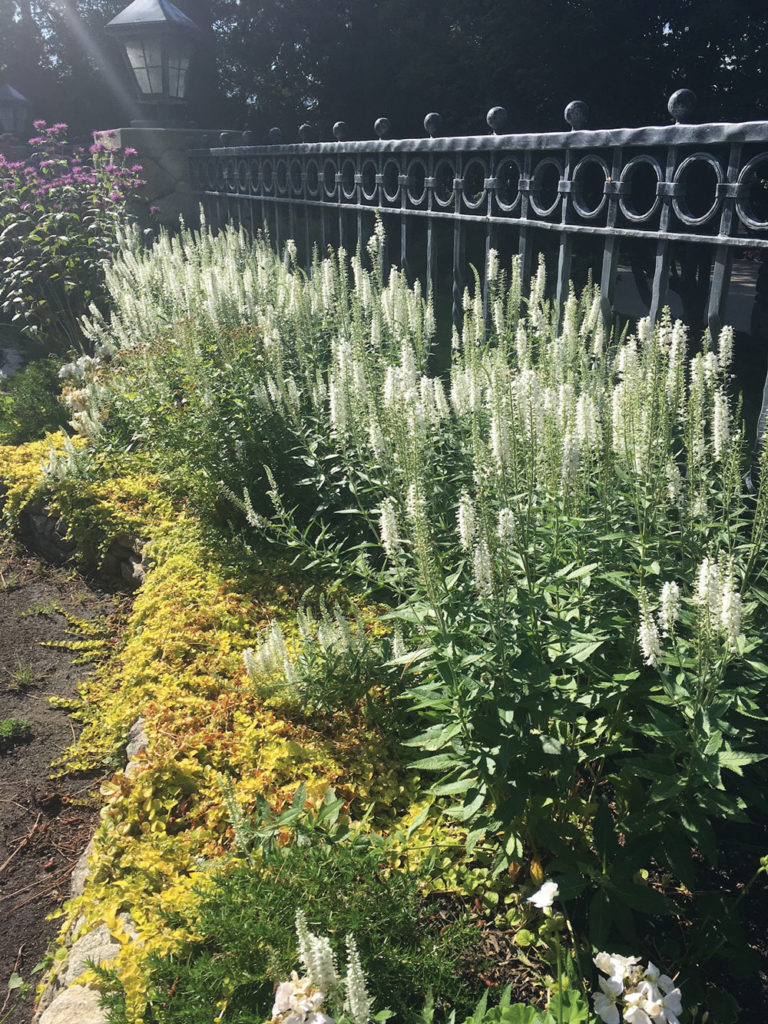 I looked outside, frustrated. I've been inspired by many designers. I've been inspired by many gardens. But my own gardens aren't where I want them. Nowhere close. Thankfully, impatience can lead to innovation. If you want to truly create, to make something unique, you must do the work.

Start with the basics. Do you want a kitchen garden that provides vegetables and herbs? Do you want a perennial bed that returns year after year? Do you want greenery year-round? Do you want fruit trees? Do you want a roof garden? Or do you want to focus on the patio pots on your porch? Once you have your list, map out where you want your garden. I like to use little wooden stakes with twine and flags. To create circles, garden hoses work well.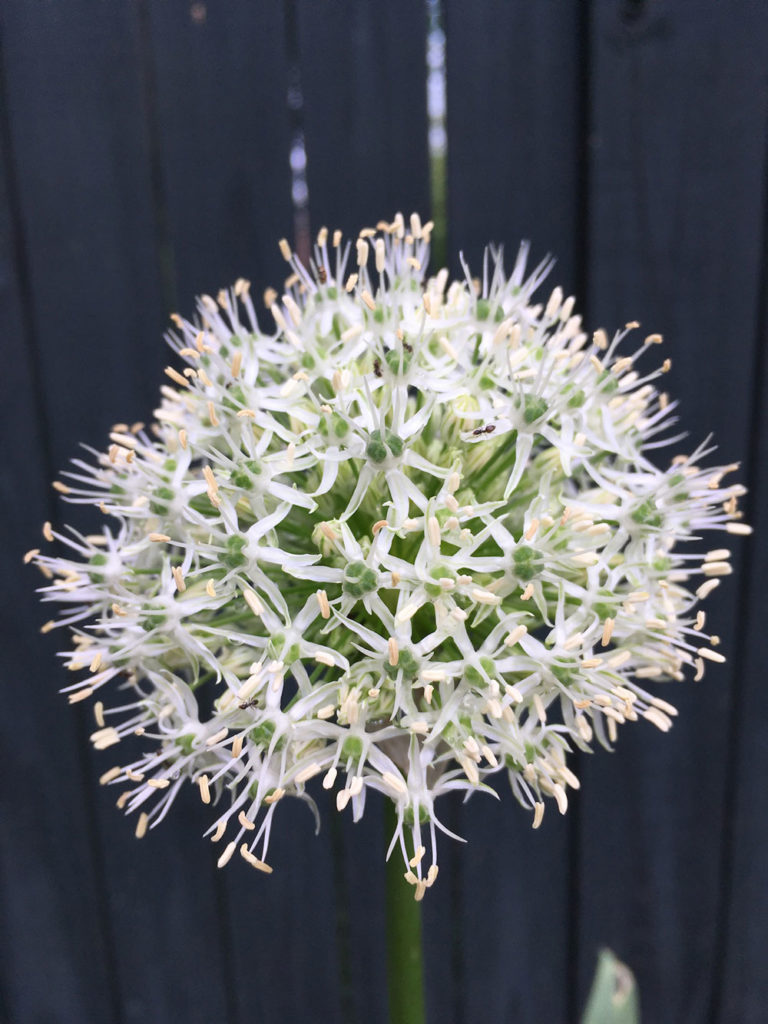 When making your plant list, have you ever thought about planting by color? "Be like a painter," Vita Sackville-West once wrote, "giving the final touches to his canvas: putting just a dash of blue or yellow or red where it is wanted to complete the picture and to make it come together in a satisfactory whole."

Gertrude Jekyl's flower border at her home Munstead Wood (which was a jaw-dropping 18 feet wide and 180 feet long) was designed as one picture where the greys built up to the blues, whites, pale pinks and then the yellows, oranges and reds in the center before stepping back down to white, pale pink, and lilacs on the opposite end. She was fond of white, as was Ms. Sackville-West, whose garden at Sissinghurst, glowed in the moonlight. Flowering tobacco plants like Nicotiana affinis open after dark, leading you to an evening of intoxicating scent.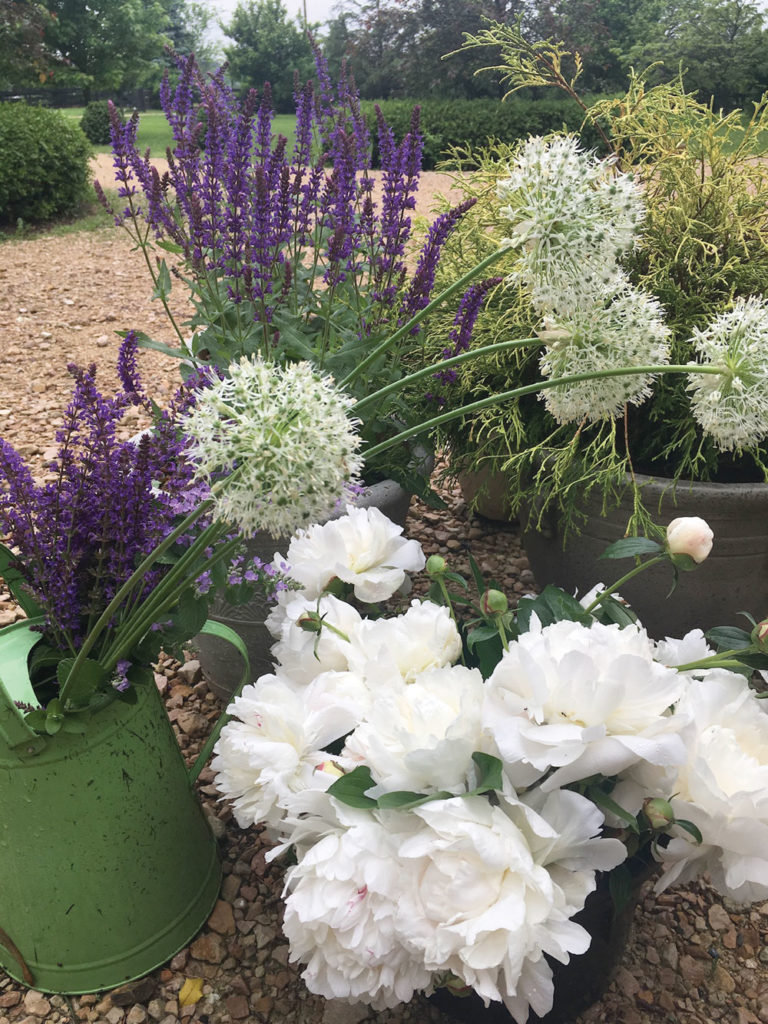 Being a painter in the garden is fun. Don't take yourself too seriously. Group plants that get along in harmony and use their colors as a tool to combine. Structure and backbone are key. For height, alliums always are my go-to: Giganteum, Mount Everest, Ambassador, and Sphaerocephalon especially. While these are planted in the fall, the smaller Millennium will be mass planted this spring. Delphiniums, foxgloves and foxtail lilies also provide great spikes; I love the foxtail lily 'Romance' popping up in front of cloud boxwood hedges. I've never tried Cardiocrinum giganteum which is like a giraffe in the garden, but one day I will.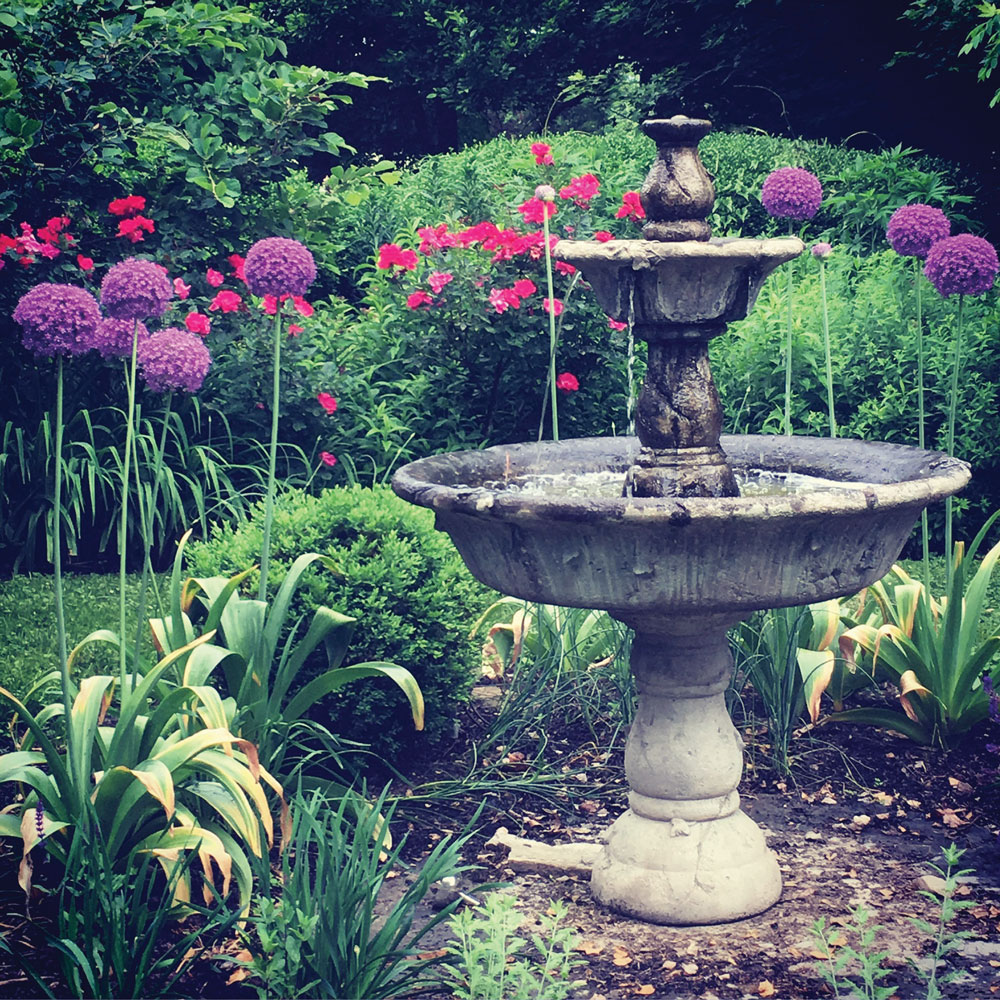 Colefax and Fowler's Inspirational Interiors suggests combining greens together: "Just look to the countryside; nature will throw together acid lime with glaucous green, dark olive with rich emerald, and they will meld together in one glorious whole." Queen Lime Blush zinnias do look marvelous in a dark boxwood parterre with Alchemilla mollis lining a stone path nearby.

And color combining is not just for the flowers. Bunny William's book, Garden Style, groups plants by leaf color. For bronze/burgundy, she suggests Japanese maple, purple smokebush, and Heuchera 'Stormy Seas.' Chartreuse/Gold include Alchemilla, Euphorbia, Hosta 'Piedmont Gold', Nicotiana langsdorfii and Spirea japonica 'Goldflame.' Grays include Caryopteris, Hosta sieboldiana 'Elegans,' Russian sage, and Verbascum bombyciferum. No wonder I like my Caryopteris near my Russian sage. Details matter.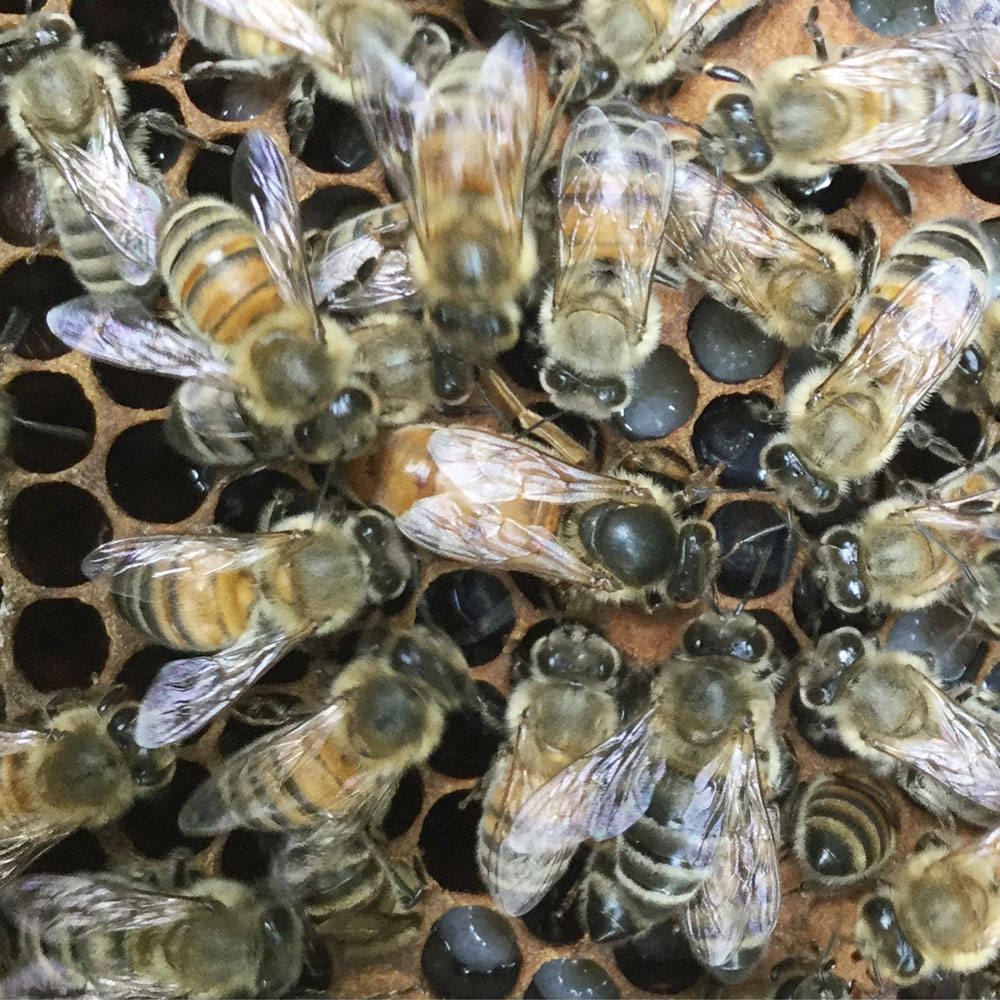 Look around. Let nature be your guide. There is nothing more spectacular than a red fox darting out of wheat-colored grass in an open field. How about Cirsium rivulare 'Atropurpulem' and Shenandoah switchgrass inspired by this scene? Or draw on our amazing historic drystone walls with lichen and moss co-existing happily in the crevices. Try Sedum repustre 'Angelina' with Amsonia hubrichtii in the sun. Remember, all greens go together.

Also listen. The bees are up and foraging around. Help them out and plant some of their favorite treats. Matchstick alliums are my go-to for the bees. They also look like sculptures when brought into the house. Guara lindheimeri 'Whirling Butterflies', Nepeta racemosa 'Walkers Low', bee balm, and Echinacea purpurea are also a pictorial feast for pollinators in the garden.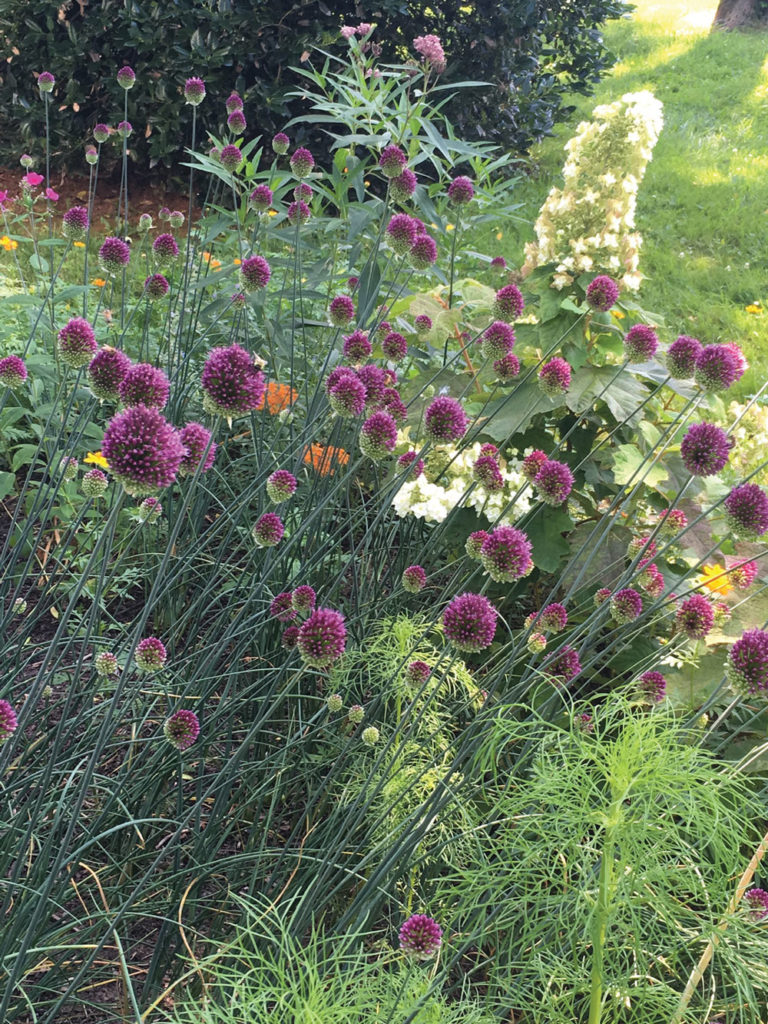 In this pre-spring air, enjoy the witch hazel and soon-to-come quince and forsythia. I like all three wild and free, but feel free to cut back post bloom. Certainly cut a few long stems for vases in your home. You'll have color and scent for days. No matter what you do, I am sure Ms. Wintour would agree there is nothing mediocre about your immediate environment inspiring your garden design.
This article first appeared in the March 2019 issue of Middleburg Life.