Foxcroft School invites adults and children of all ages to come celebrate the holiday season on Sunday, Dec. 2, with a spectacular free Christmas Pageant.
The performance, which is free, will begin at 2 p.m. in the Engelhard Gymnasium, located in the Foxcroft Athletic/Student Center. Following the performance, there is word that Santa Claus himself may drop by
for a visit.
Foxcroft founder Charlotte Haxall Noland began the tradition soon after she established the school in 1914. Each year, Foxcroft's new students and chorale present the nativity story as a gift to the community using Miss Charlotte's script — which includes several characters you won't find in the Bible, along with some animals that you will.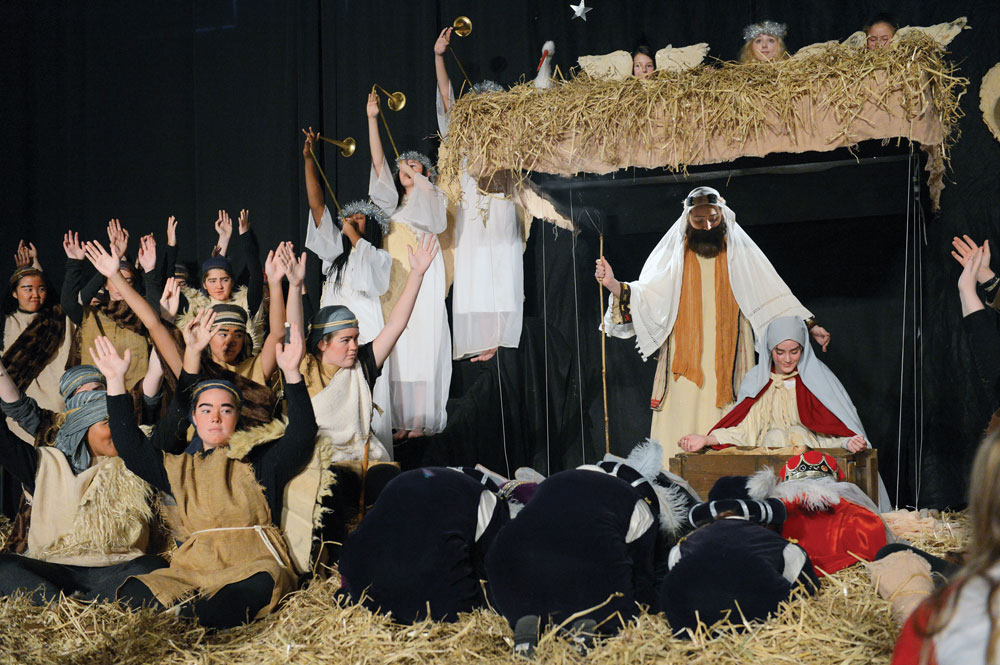 Karin Thorndike, chair of the Fine Arts Department at Foxcroft, directs the performance, assisted by Chorale Director Amy Asbury and accompanist Eric Dombrowski. Non-stop music and beautiful costumes that have been part of the show for decades are featured, along with some surprises.
The pageant is the culmination of an annual weekend devoted to community outreach and holiday activities by Foxcroft students and faculty. Each year, they decorate the campus, sing carols, share stories of giving, and prepare cards and presents for servicemen on the Friday before the pageant. Then, the next day, students and faculty assist with various "Christmas in Middleburg" activities, including Breakfast with Santa and face painting at Santa's Workshop. Members of the freshman class ride the Foxcroft float in the "Christmas in Middleburg" parade. The highlight of the weekend for the Foxcroft community and many area residents is the pageant.
For more information, call 540.687.4511.