Photos by Sarah Heaton
The Middleburg Community Center celebrated its 70th anniversary with its premiere event of the year, the annual Black & White Ball.

The annual ball, known as the party of the year to many in Middleburg, was the kickoff event of the holiday season last month. Though the event raises some funds for the charity, the event is primarily a party to thank the loyal donors who support the community center all year round – an evening of great food, great friends, and great music. Some 230 guests attended the anniversary event, which was the biggest and most elegant holiday ball in recent history at the Center.

This year to commemorate its 70th year, Doc Scantlin & His Imperial Palms Orchestra entertained the audience with sounds from the 1940s. Music that, like the Middleburg Community Center, never seems to lose its relevance. The dance floor was hopping with many of the guests showing off their dance moves.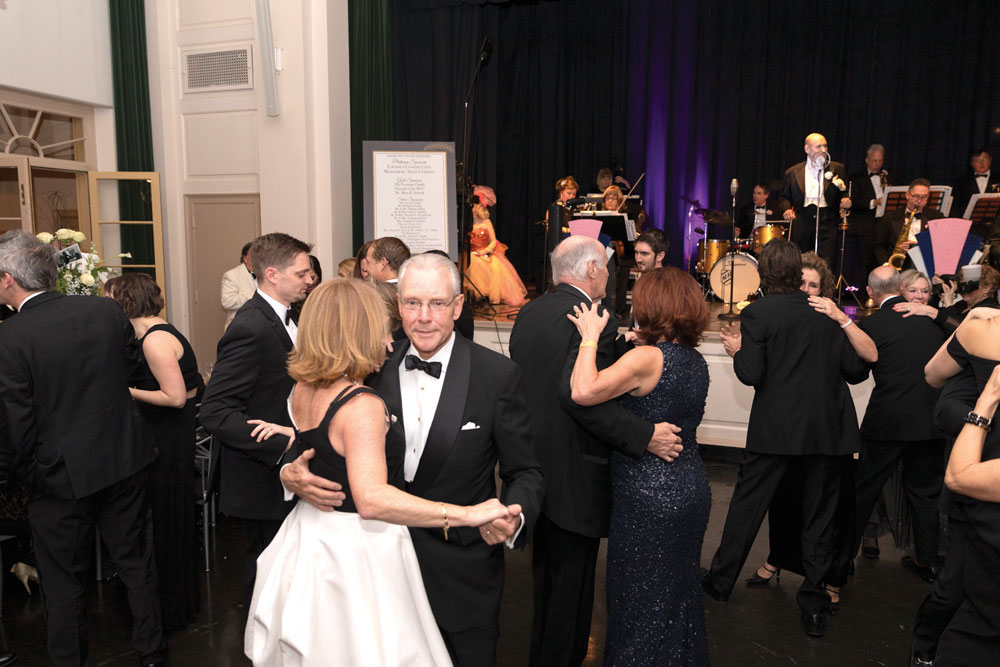 Back Street Catering did not disappoint with a delectable dinner and as always phenomenal service. Former Community Center board member Tutti Perricone and her staff provided their uniquely personal style and signature service to make the evening one to remember.

The Middleburg Community Center is not the typical community center. It was founded, funded, and organized by local community members. With an effort led by Mr. and Mrs. Howell Jackson, local families were instrumental in getting the organization underway. Families that are still in the area, and still attending this great event. Louise and Carey Crane, and Karen and Michael Crane were in attendance on Dec. 8 to represent the Ohrstrom family; as were two generations of the of the Furness family, Virginia Worrall Jenkins, former MCC board president, and her son Nick Jenkins, the
former treasurer of the board.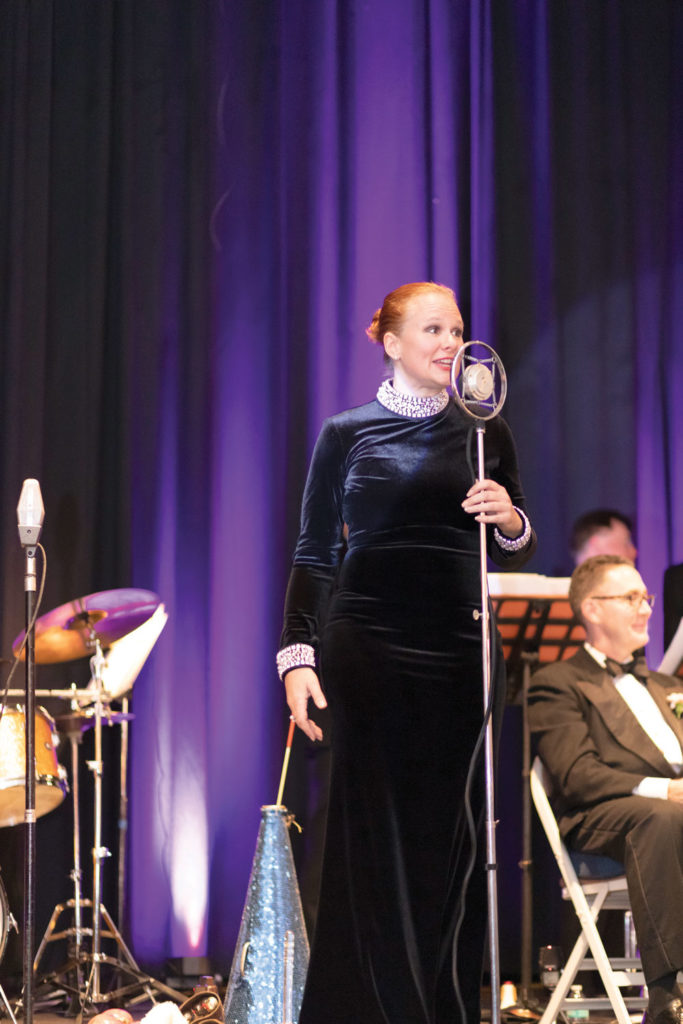 The generosity of the donors is a testament to the esteem to which the community holds the center. It is a true community center as it does not receive any county funding. The generosity of our Middleburg neighbors is what keeps the doors open, thus every donation counts.

"The board and staff of the Middleburg Community Center are incredibly
grateful for those who make it possible," said Executive Director Katy Tyrrell Reed.
To join your neighbors and get involved, visit the Middleburg Community Center Facebook page, join the e-newsletter list at www.middleburgcommunitycenter.com/contact, or make a donation at www.middleburgcommunitycenter.com/donate. To learn more, contact the staff at middleburgcc@middleburgcommunitycenter.com or call 540-687-6373.
This article first appeared in the January 2019 Issue of Middleburg Life.