Story by Kaitlin Hill
Courtesy photos by Cathy Purple Cherry
From grand foyers with soaring ceilings to intricate details in dream kitchens, Cathy Purple Cherry and her team at Purple Cherry Architects, with offices in Annapolis, Charlottesville and soon Middleburg, create luxury homes showcasing the firm's seemingly limitless imagination and commitment to unrivaled quality.
However, more than the impressive square-footage or inspired aesthetics, Purple Cherry's projects are designed with compassion, and many are dedicated to giving back—especially to the special needs community—through her Purposeful Architecture Studio.
Purple Cherry's eye for design and inclination toward a career in architecture began at an early age and was influenced by her parents' different but complementary skill sets. Purple Cherry says, "My mother was an artist—a fine artist and a performing artist—and my father was an aeronautical engineer." She continues, "The fine art world, I was very exposed to because of my mom." Purple Cherry took painting classes after elementary school and attended the Corcoran School of Art at age 14.
Her love of art and inherent creativity, courtesy of her mom, paired with "an analytical pattern, mathematical thinking mind" from her dad, made the decision to pursue architecture a clear choice, even in her adolescence. Purple Cherry remembers, "I knew that I was going to be in the design profession when I was about 12…As I grew into my late teens, I recognized that for me, I liked the mathematical challenges of architecture as well as the design part."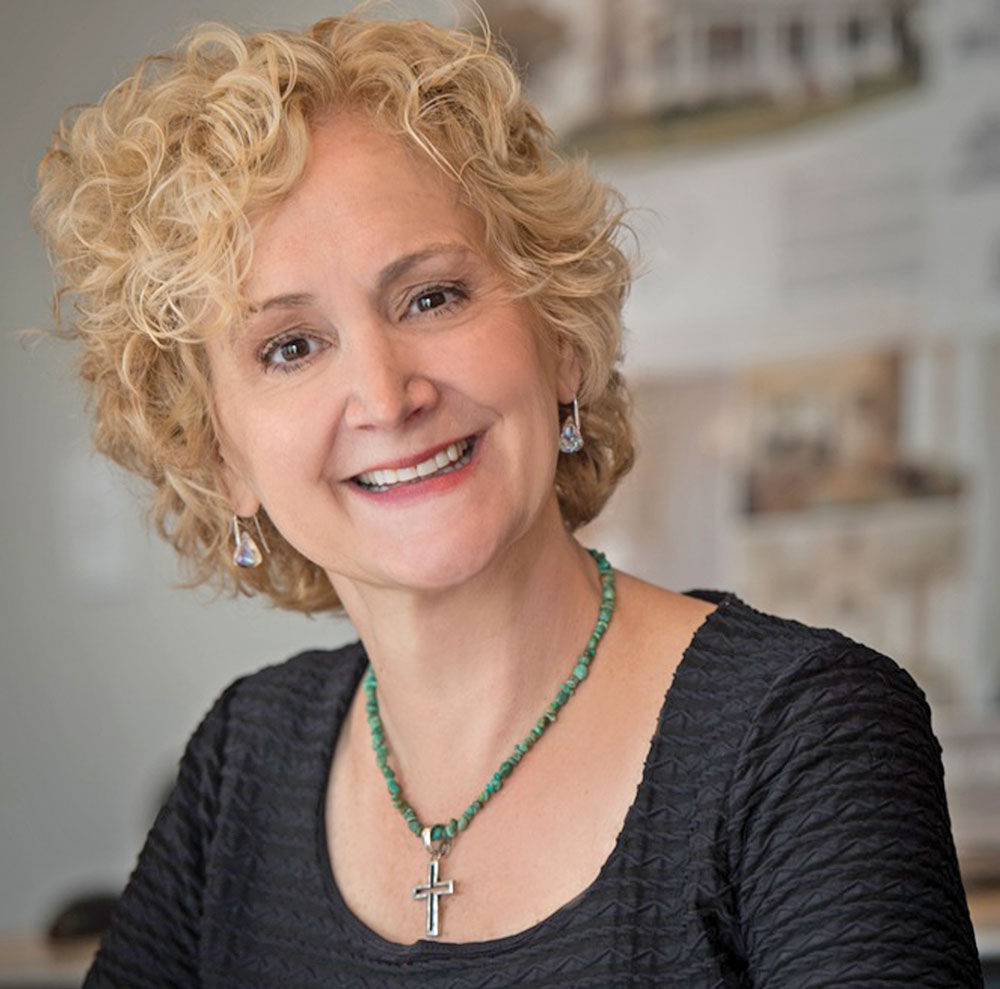 Purple Cherry attended the University of Maryland where she would meet her husband and graduate with an architecture degree in 1989. As for what to do after school, she knew that early on, too. "When I was young, I knew I wanted to own my own company, whatever that looked like."

Life after graduation, spent in pursuit of self-employment, would be characterized by both professional and personal growth for Purple Cherry. After four years with a custom residential firm, in 1993 she started the process of opening her own business. In that same year, she adopted her first child, from Russia, and soon after was expecting her second. "I started [my business] out of a 1,000 square-foot farmhouse. I had a child and a child on the way. I had not only adopted a child at the age of three and a half, 10 months later I gave birth to a child." She elaborates, "So there we were in a 1,000 square-foot farmhouse with 10 dogs, three cats, three employees, myself and husband, and two children."
In 1996, Purple Cherry Architects officially opened in Annapolis, and 20 years later expanded into a second office located in Charlottesville, Virginia. More than her elegant designs and high-end projects, for which she has a well-deserved reputation, Purple Cherry set herself and her firm apart by building close relationships with clients and adhering to the company's philosophy of acting as "creative servants." This credo is perhaps most clearly expressed in the non-profit work Purple Cherry and her team accomplish through their Purposeful Architecture Studio, serving the special needs community.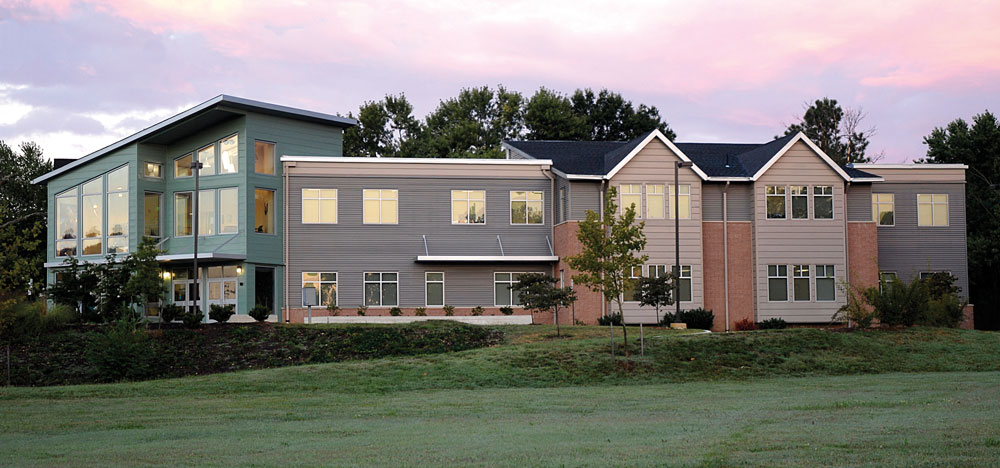 Much like her predetermined path directed at a creative and mathematical profession, Purple Cherry's attention to philanthropic pursuits is a product of her family, specifically her mother's sympathetic disposition and a sibling's circumstances. Growing up with a faith-focused mother and a brother with Down syndrome, in a time when society was ill-equipped to understand and accommodate his needs, instilled in the young business woman the importance of using her skills for a charitable cause. As early as 12-years-old, she noticed her brother's struggles and had a desire to remedy them.
"I remember watching him, most specifically at things like water fountains, etc., and at this time ADA is not in place, and thinking to myself 'there is a better way to do that.'" Later in life, as mother to a son on the Autism spectrum, her commitment to finding solutions remains strong. She continues, "Two things happened as I got older. I had this strong faith base…and an understanding that I could influence and provide change for individuals with challenges."
This understanding grew into a mission, and studio, dedicated to creating functional yet also beautiful spaces for those with mental and physical disabilities. In Pasadena, Maryland, she collaborated with hospice workers, from design consultation to construction, to build Hospice of the Chesapeake, a 14-bed, 14,000 square foot inpatient care center including conference rooms, a sanctuary and a kitchen for patients' families. This project not only reflects the medical needs of advanced illness care, but also a patient's desire to feel at home. Stone fireplaces add warmth to family gathering spaces, and floor to ceiling windows provide natural light even during challenging times.
In Salt Lake City, Purple Cherry consulted on the 100,000 square-foot Hartvigsen Special Needs School. Plans included outdoor classrooms, a nurse's station, music therapy rooms and an indoor therapeutic pool. "We wanted to create opportunity within the built environment versus an environment that simply houses children," she said.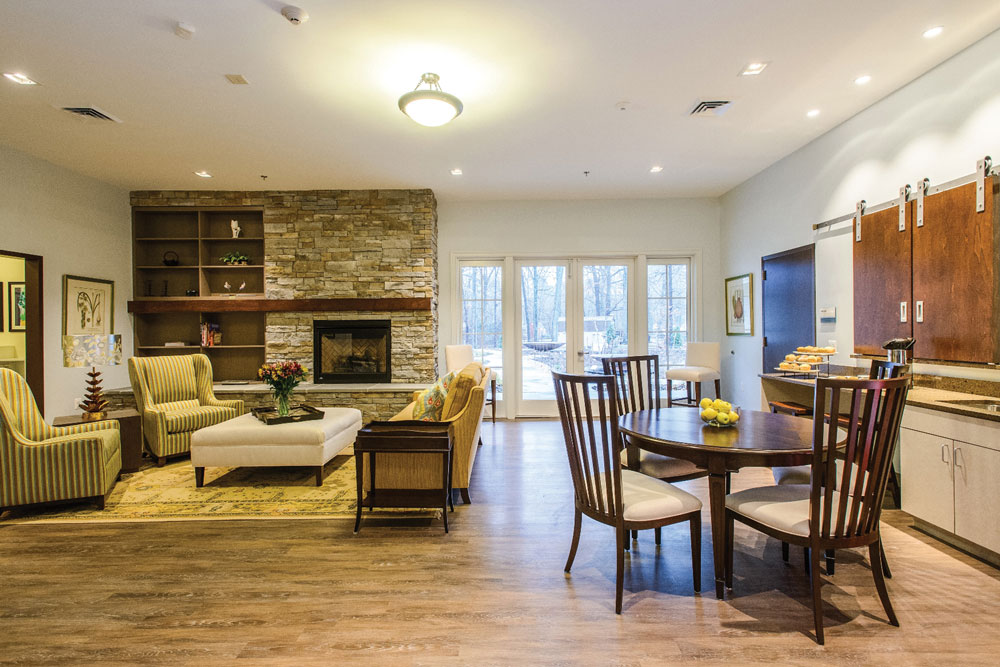 Between building luxurious dream homes up and down the East Coast for clients and accepting meaningful goodwill projects nationwide with Purposeful Architecture, creating opportunities for herself and her team is a large part of Purple Cherry's ever-swelling success. The next phase of her seemingly unceasing professional expansion is to set up a new office in Middleburg, a community she says appeals to her artistic background and passion for philanthropy.
"What is so beautiful about Middleburg is it is so quiet and ethereal. And obviously, it is so mission-driven and philanthropic. And it's just beautiful country…It is artistic in itself," Purple Cherry remarks.
Similar words can be used to describe Cathy Purple Cherry and her journey. She was driven from a young age to accomplish her dreams of owning her own architecture firm. She is charitable with her time and skills as she works to build a better world for a community close to her heart. And finally, each project in her portfolio is an artful expression of someone with impressive talent and infinite compassion.
This article first appeared in the January 2019 issue of Middleburg Life.