By Beth Rasin | Photos by Randy Litzinger
As the turkey roasts and green beans simmer, a wine bottle clinks against a glass, and laughter spills out of the elegant, softly lit kitchen, where 20 people have gathered for the holiday. To Kathy Gray, it felt like a scene from a movie: Everyone cooking, crowded together, but having fun.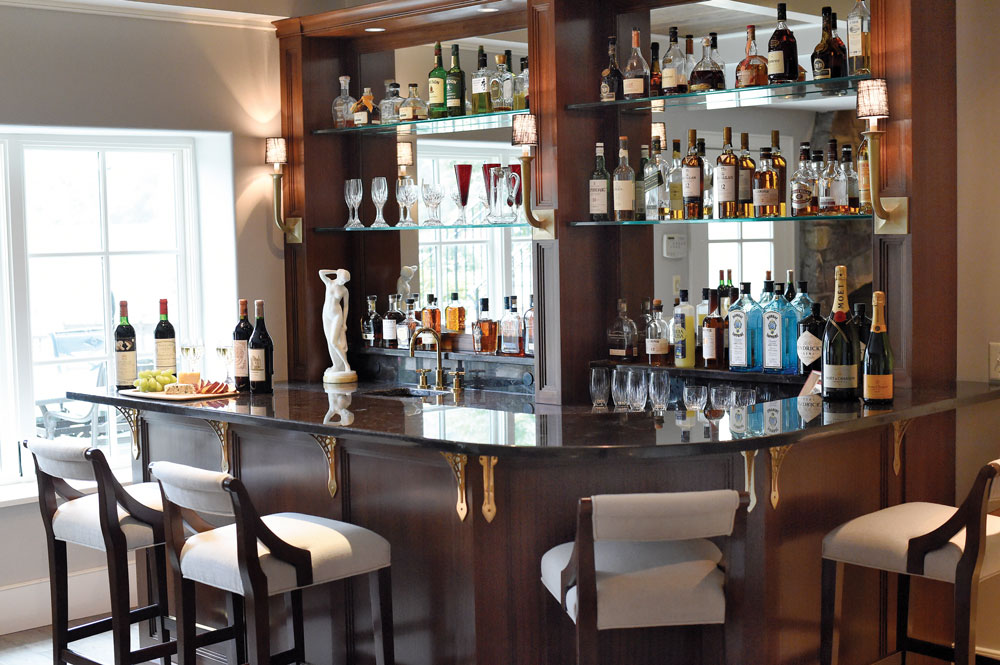 The couple hosting the meal had started as clients, but here she was, sharing Thanksgiving with them and both sides of their family. She'd grown to know them as close friends while designing their kitchen more than six years ago. "The kitchen functioned beautifully," says Gray. "Although the kitchen was crowded, it was so much fun to see all these people gathered together, cooking, and having a great time."
Projects and relationships like that fuel Gray's work and passion of putting together the many pieces—functional, aesthetic and personal—involved in design. Her father was a general contractor in her native Los Angeles, and she enjoyed watching him build and design projects. "Design got in my blood when I was in elementary school," she says. "In a perfect world I'd be a painter or sculptor, however I do love architecture. Because of my passion for cooking, this became the right fit for me. I enjoy designing space for people to create in. Everyone ends up in the kitchen."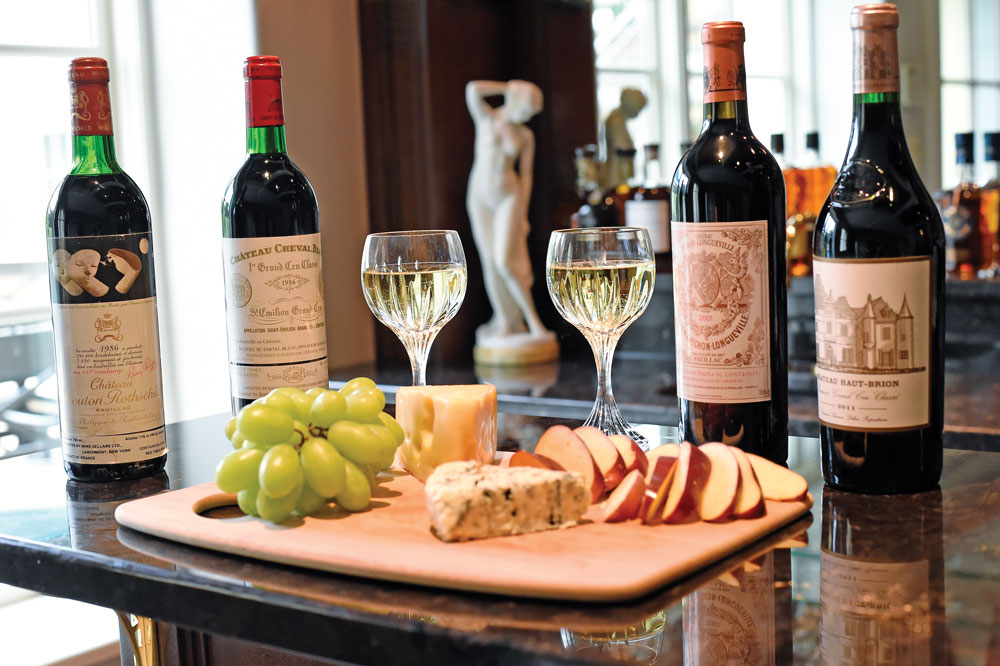 Now she bases her Hunt Country Kitchen & Bath Studio in Marshall, Virginia, but kitchens and baths are far from her only projects. She's created home libraries, entertainment centers, tack rooms, mud rooms, even a bar in the home of her neighbors Sherry York and Andy Hertneky in Orlean, Virginia. "One of my favorite periods in architecture and design is the early 1900s French Art Nouveau. My clients have some beautiful pieces of furniture from this period, which made it exciting to recreate that feeling for their new bar," she says, "to emote that feeling of the past."
She went for exotic woods, incorporating mahogany. "I thought, 'Let's create something unique to this home,' I used ribbon mahogany as a nod to Art Nouveau movement, which often used exotic wood species," she says. "The columns supporting the glass shelves have a tiered stepdown design, also featured on the cabinetry doors and wainscot paneling, and are accented with aged brass wall sconces reminiscent of that time period. It was really fun working with clients who also appreciate the design of this period. The bar is reminiscent of the bar at the Ritz-Carlton in Paris circa 1930s."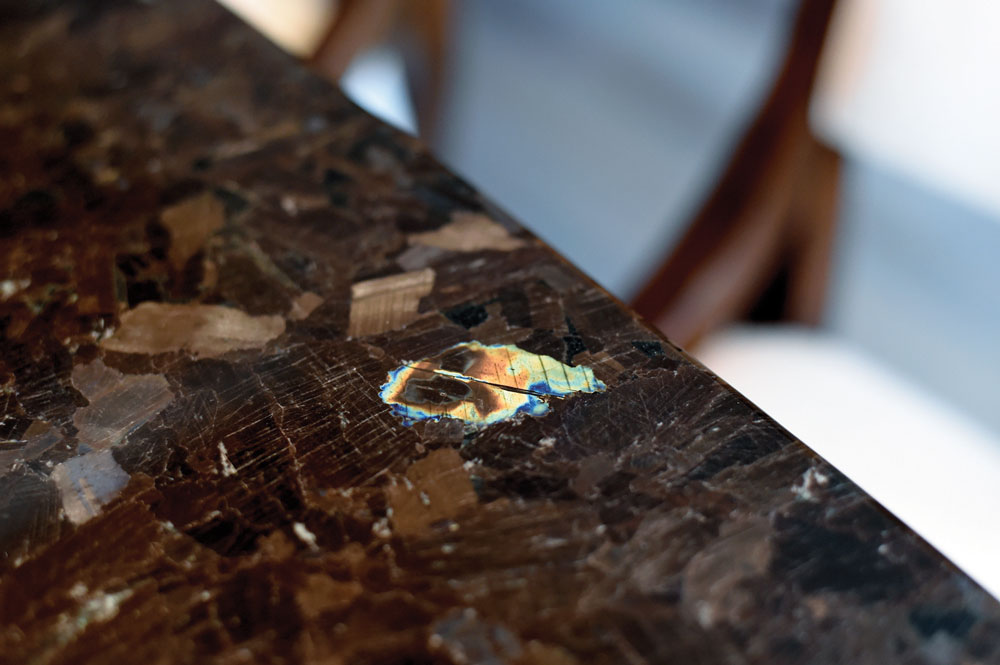 All the woodwork for the bar was built to order by Wood Mode with her specified wood species and had a custom stain finish. She shopped with York and Hertneky for the countertop, backsplash details, and lighting. "I love the countertops and the back-bar stone shelf," says Gray. "The tops are polished brown lapis, a natural stone in the granite family. This stone has a high mica content. These bits of mica give a wonderful iridescent shine when the light hits the stone just right."
Whether she's working in a home on the East Coast, West Coast, or the middle of the country, Gray, who's designed from Alberta, Canada, to Florida, is focused on making the space special to the client. "I look at different elements they have in their home, design features," she says. "For the bar project, I had often admired the furniture in their living room. Often people can't tell you what they want, so you must look at their home, talk to them and gauge their cooking and lifestyle. It's my job to pull all that together and draw from maybe an antique piece they have in another room [to dictate the feel]." 
Gray had been working out of an office on her farm in Orlean until two years ago, when a spot became available at Dan Moore's building at 8393 West Main in Marshall, which also houses Daniel J. Moore Design. "It's exciting for me, because I hadn't planned to open a showroom," says Gray, who can often be found with her rescued Afghan Hound at her side in the showroom. "It felt like a good space. At first thought I'd have a small office, then things evolved, and now we are a full Wood Mode dealership."
Gray's background includes a degree in interior design from the Fashion Institute of Design and Merchandising in Los Angeles, but she comes to Virginia via a stint in Nashville, where she worked for a remodeling firm. "I often had the opportunity to work on a team with architects, builders, and with other designers," she says. "I enjoy the opportunity to recreate spaces, moving walls and windows. It was a dream come true."
Creating the best space for a client means delving into that person's needs and personality. "Everybody cooks with a different lifestyle, whether they have children or not, for instance," she says. "I enjoy finding out who my clients are, how they live and shop, what foods they enjoy cooking. If I know what kinds of foods they cook, that guides me to the right appliances. It all goes together, knowing whether they need one or two sinks, what size sinks. I enjoy figuring out how the kitchen needs to function and designing it to do that."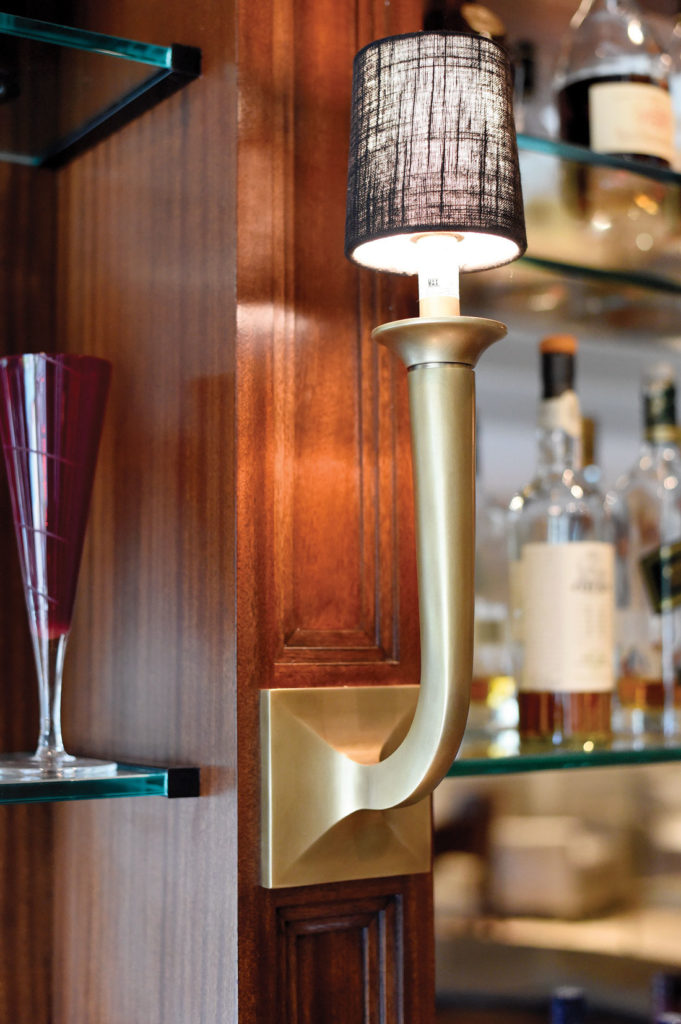 One of most important things to Gray is the functionality of her spaces. "I like to hear that they have enough storage; they have a place for everything and everything within reach of cooking needs," she says.
She recalls one couple who were engineers redoing their kitchen. "They called me to say they had figured out the cubic inches of their existing kitchen and the new kitchen based on my drawings because they were concerned they had fewer cubic inches in the new kitchen," Gray says. "I assured them, 'I promise this is going to be a much more functional space; you will have ample storage.' They called me laughing [when it was complete] and said, 'We have empty cabinets now. All that extra space we thought we need; we don't need it.' Beautiful space is beautiful, and I love that, but when I have the client tell me their new kitchen is working as well or better than expected, that makes me feel great."  Right out of college, Gray worked for an architect who had a German kitchen showroom. "I went to lot of training, and it's all about function, function, function," she says. "That has stuck with me forever."
After 30 years in the industry, she continues to enjoy emerging technologies, whether new techniques of distressing and painting wood, new lighting, appliances or features like mahogany drawer boxes. And with her real family a continent away in Los Angeles, clients have turned into family and friends, people to share a holiday with. "I feel like I've found a new home," says Gray, who can be found enjoying a ride on her mare when she has free time. "I go home [to Los Angeles] one or two times a year to visit, but really this is home, and everybody is incredibly friendly. I really enjoy living out here, and it's really fun to design spaces for people to enjoy."
This article first appeared in the November 2018 issue of Middleburg Life.