The Crooked Angels with The Butchers Family Band
November 11 @ 5:00 pm

-

8:00 pm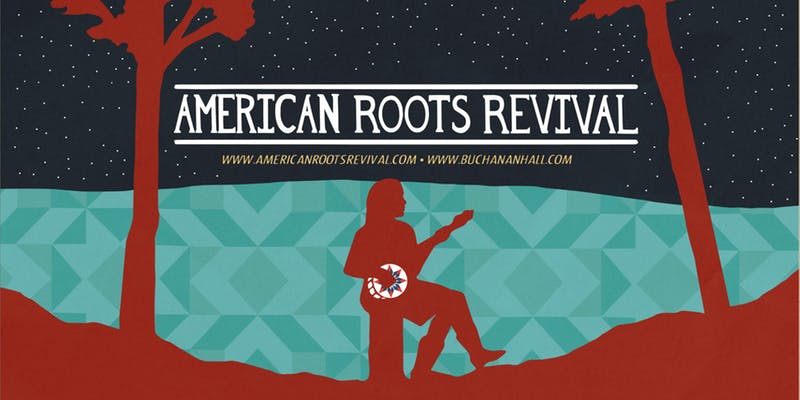 American Roots Revival Concert Series at Buchanan Hall brings to life the pioneering genres of our American musical traditions by showcasing current original roots music songwriters and performers. From Appalachian folk and country, to the blues and gospel, to Jazz, the American Roots Revival celebrates the diverse musical landscape that birthed a uniquely American sound. In 2018, ARR is excited to feature 'Women Rockin' Roots Music!
THE CROOKED ANGLES (Jamie & Amy Potter) are a husband and wife duo who serve up a distilled blend of bourbon infused Americana. From raucous, rambling blues, to poignant, delicate country ballads, we believe that soul of American music is rediscovered in every performance. We play ash-floored honky-tonks and pristine concert stages. Hell, we'll play your own living room if you tell Grandma you aren't putting out the good chairs.
THE BUTCHERS FAMILY BAND Traditional Old Timey, Country Blues, Bluegrass and Rock & Roll. Served Fast, Hot and Fresh. Just What Y'all Been Waitin' For!
Tickets: $15 in advance, $20 at the door. For more visit buchananhall.com
All shows begin promptly at 5:00 p .m.,  doors open at 4:00 p.m. Arrive early, there is limited seating, mostly standing room.