By Heidi Baumstark | Photos by Randy Litzinger Photography
New Eatery at Old Vint Hill Farms Station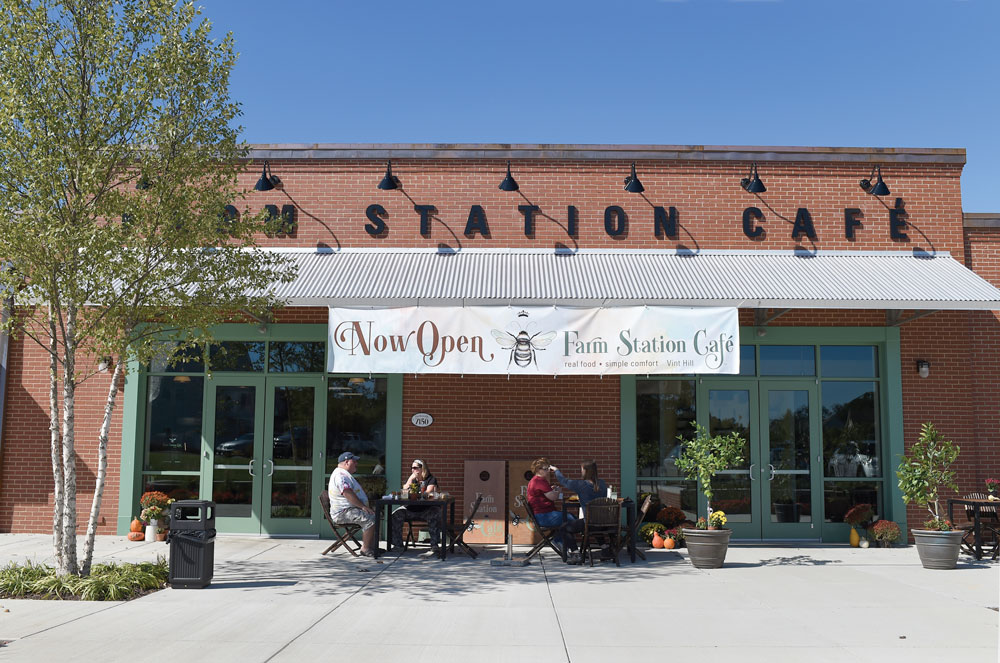 The secret's out. A building at the former Vint Hill Farms Station—a U.S. Army base that served as a top-secret intelligence station during World War II and beyond—has been revamped as the new Farm Station Café.
Today, the red brick cafe which was once part of the Army's Signal Intelligence Service (SIS) reconnaissance operation is processing food not classified information. Opened in June 1942, this base intercepted military communications and decoded a crucial message that outlined Nazi German strategies, which aided the Allies in planning the D-Day invasion of June 6, 1944 in Normandy. In fact, Farm Station Café's building was part of a Sensitive Compartmented Information Facility (SCIF), an enclosed area used to process classified information.
Founder Karen Baker of Haymarket operates under a guiding principle: to connect people to the food they eat. Her café, located at 7150 Farm Station Road in Vint Hill, is a place where families and friends gather to enjoy fresh food made with ingredients sourced from local farmers in Fauquier, Loudoun and Prince William counties.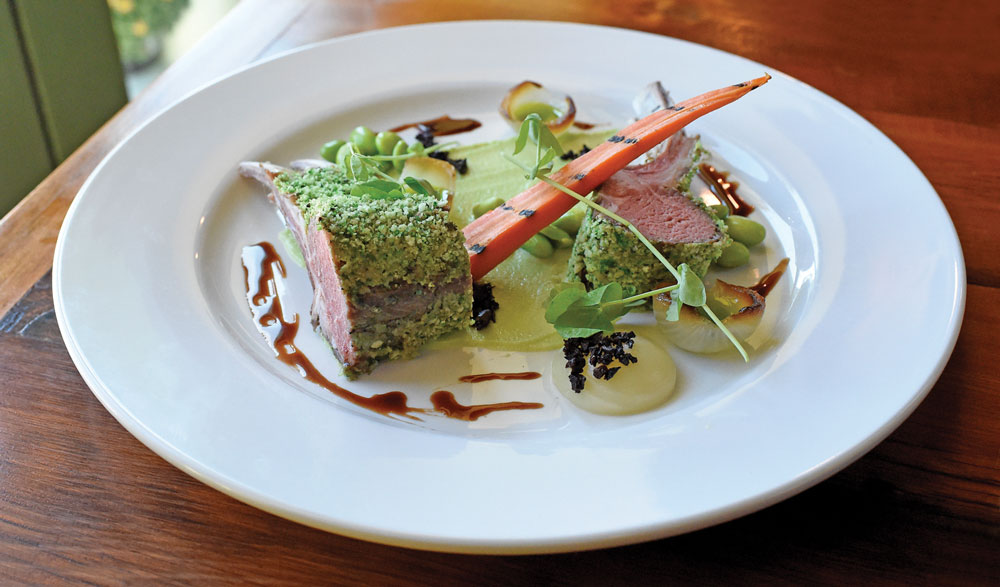 "Real Food Simple Comfort" is the tag line for the new cafe. For almost 20 years, Baker has been serving from-scratch meals with an artful edge. Her culinary career began when she worked at renowned Ridgewell Catering in D.C. from the late 1980s into the '90s. In 1999, she opened A La Carte leasing kitchen space in D.C. then moved operations in 2005 to Haymarket. Then, the opportunity rose to open a separate café. "My employees really encouraged me, so here we are; I took a leap of faith," she said.
"I just found myself gravitating to this industry and I really enjoy the people aspect," said Baker, who went to school to study art conservation and French. Having lived in France for a time, she stayed in an apartment in Paris across from Le Cordon Bleu; this French influence led her to name her first business, A La Carte. Though she traveled the world to broaden her international cuisine, it was her family who instilled in her a meal's most important ingredient: the experience of togetherness. And that's the sentiment she hopes to recreate.
When it came to the café's theme, Baker searched the Internet for farm images and a bee popped up. "That's it!" she thought. "Bees are involved in all animals and plants. We want to educate people, to bring awareness of where our food comes from. All our sauces and dressings are homemade and even our specialty bottled drinks are made with honey."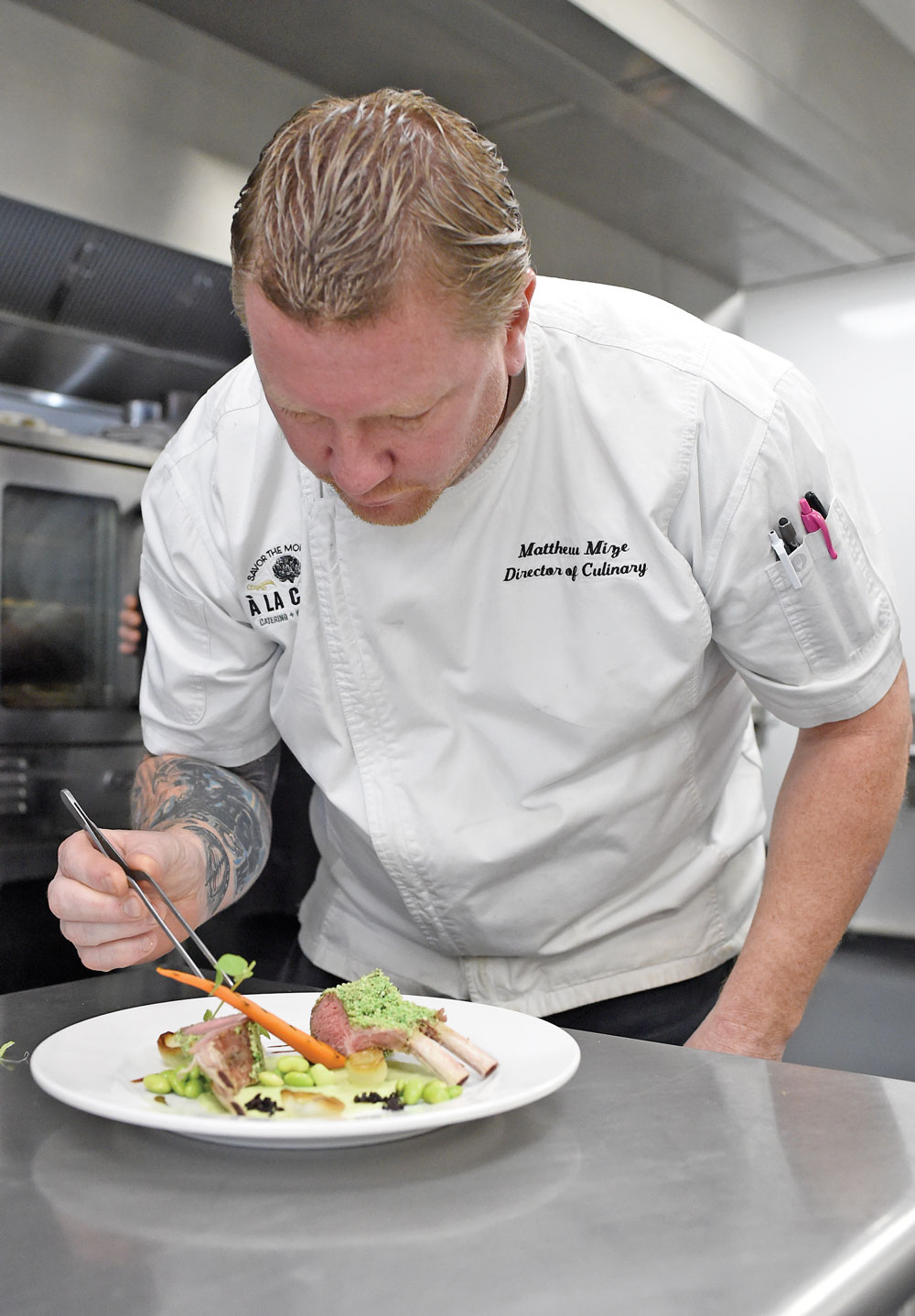 Paying homage to the humble honey bee, this flying creature dots their promo flyers, signs and is seen "flying" onto their website pages reminding people that all sustainable ingredients start with the common bee and its function to perpetuate nature's life cycle. When it comes to décor, the outside was brought inside with rustic wooden tables, chairs and plants spilling from containers hung on walls and pots on tables. A front patio adds comfortable outdoor seating.
The café's menu offers everything from salmon to black bean burgers. Thirsty? There are vegetable juices, honey-infused sodas, Italian sparkling sodas, specialty teas, and specialty coffees from local roasters. The cafe also offers wine and beer. All this takes a dedicated team. After a nationwide search, Chef Matthew Mize was chosen to lead the kitchen.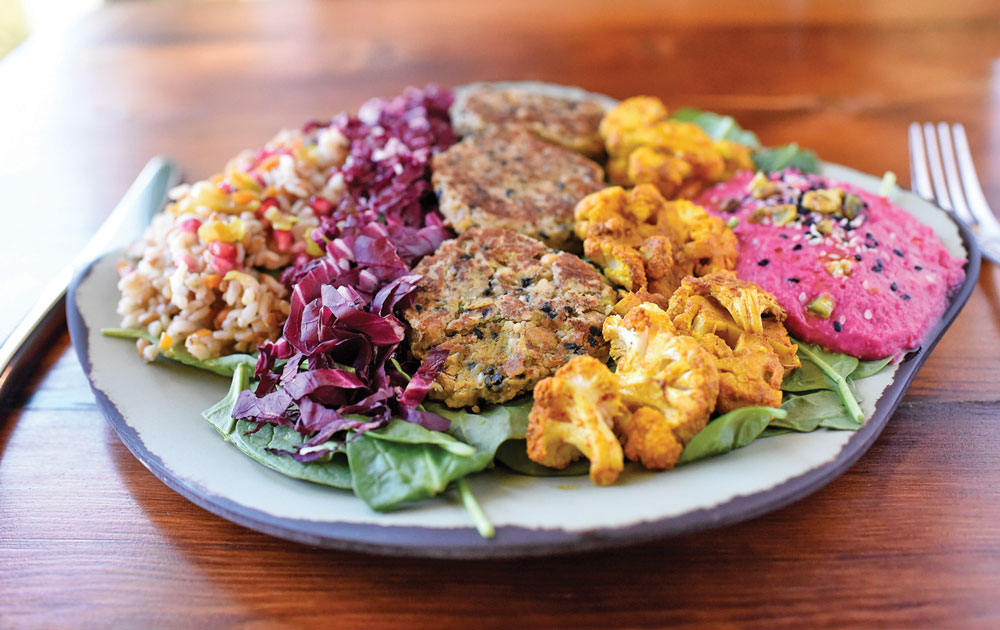 Like any home, the kitchen is the center of the café where workers are busy prepping and cooking delicious meals for breakfast, lunch, and dinner. "I never thought I'd be doing this. I had no interest in cooking growing up," said Mize, a former U.S. Marine sniper who served in two wars in Somalia and Desert Storm. He was selected by the Commandant of the Marine Corps to work directly for him and that job included cooking and preparing for large parties. "They sent me to the CIA [Culinary Institute of America] in New York," Mize said. He has prepared meals for the Kennedy Center, the Smithsonian, worked with Spanish-American chef José Andrés and was an executive chef in Philadelphia. Later, he launched his own award-winning establishment in Cleveland. In May, he left Cleveland to join Baker's team.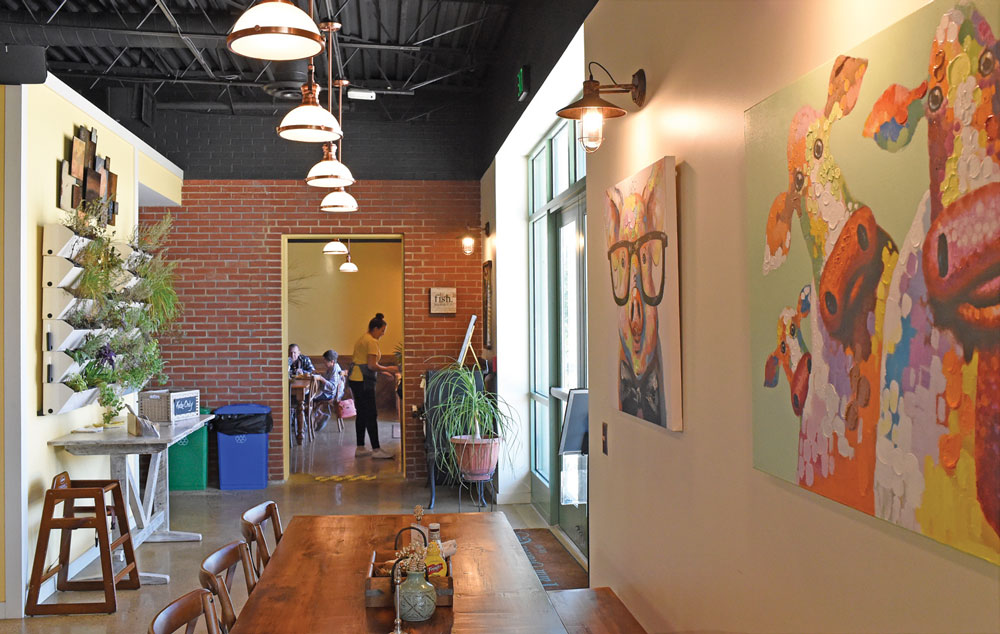 Café Manager Mitzy Menacho who started working on weekends at A La Carte in 2010 found her home base at A La Carte. When the café opportunity came up, Baker immediately thought of Mitzy as the manager. Menacho said, "I like the teamwork, the people. Everyone works so well together."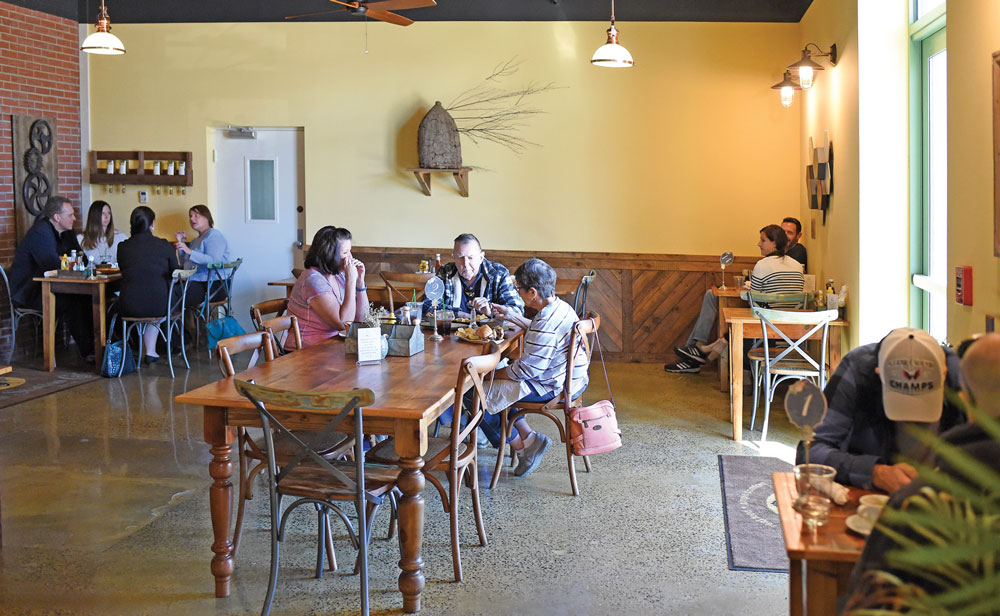 "I gave Matt the concept for the café and he just ran with it. And Mitzy, well, she's taken over—but in a good way," said Baker. Even the Director of Sales and Marketing Pam Symington is a foodie. She co-owned a small catering business prior to accepting this position. Symington brings years of sales, marketing, graphic design and publishing expertise to the team; "I loved the sales part of catering so when this role opened up, it was perfect," Symington said.
Katherine Fletcher of Warrenton is a regular customer who has come for breakfast, lunch and dinner. "My husband and I come with our two daughters," she said. "We went to their Oktoberfest a few weeks ago; it was great and very kid friendly. Everything's been excellent."
An upcoming dinner is planned for Nov. 15 called Chef Matt's Wine, Land & Sea Dinner. Registration is online. For more information, call the café at 540-680-FARM (3276) or visit their website
www.farmstationcafe.com.
The property around the café has a legendary history. In Part II, the author will share the "rest of the story" in the December issue.
This article first appeared in the November 2018 issue of Middleburg Life.