Peter Pavone knew from a very young age he was meant to entertain. His family was blessed with musical talents; both his father and grandfather were singers. His Aunt Millie was a showgirl on 42nd Street in New York City and a friend of Frank Sinatra. She introduced him to Sinatra's music, and through this introduction and exposure Pavone was sure he was meant to be a part of this world.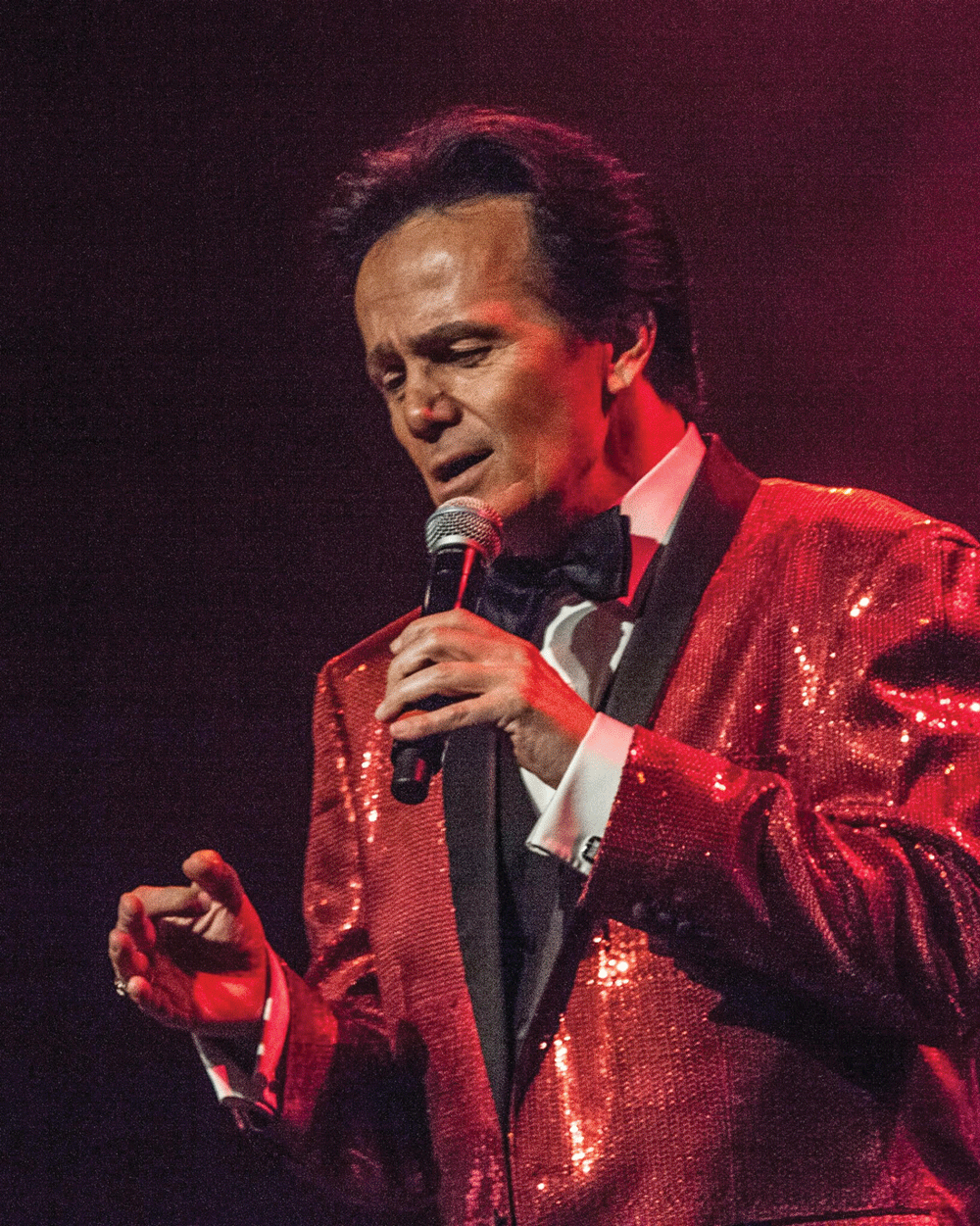 As an adolescent and through college, Pavone, who grew up in Trumbull, Connecticut, did anything he could to gain the tools and experience needed to be successful in the entertainment industry. While attending college at San Diego Mesa, California, he joined musical theatre, choir and dance troupe, while majoring in music and minoring in business.
At age 19, he made the journey to Southern California in pursuit of a serious career in the business. "Trying to start a career in the entertainment world isn't easy, especially for a man," states Pavone. "Everyone wants a cute little girl in a short skirt out front." But his undeniable talent couldn't be ignored. In 2008, he was being cast in almost every role and job for which he auditioned. In 2009, he noticed a casting call for Frank Sinatra in The Rat Pack Vegas. He jumped at the opportunity and sent in his resume, picture and CD. He was hired that fall, and on Memorial Day weekend 2011, he debuted as Frank Sinatra in The Rat Pack at The Riviera.
In addition to his extensive career in music, acting, singing, dancing, comedic performances and as an impressionist, Pavone is also a lifetime member of the hotel, convention and entertainment industries. This background helped him form his own brand and production company, Peter Pavone Productions, in 2012. Since doing so, he's entertained people all over the world, traveling to perform in Australia, Italy and Japan.
In 2014, he was presented with the Male Tribute Artist Of The Year Award for his impression of Frank Sinatra. Some of his other impressions include Abraham Lincoln, Howard Hughes, Rodney Dangerfield, John Wayne, and Sean Connery, just to name a few. The Las Vegas Jazz Review called him "One of Las Vegas' true treasures."
To say that Pavone lights up a room is an understatement. He transforms into the character he is portraying by taking on their mannerisms. Some say it is as if they were in the room with Frank Sinatra himself. But this gig isn't easy, Pavone says Sinatra is the most difficult impression to do.
"He is such an icon and everyone knows him," he says. Having studied the legend and performed his music for decades, the local entertainer has mastered the art of recreating Sinatra's specific mannerisms and body language. He has the most fun with his Dean Martin impression.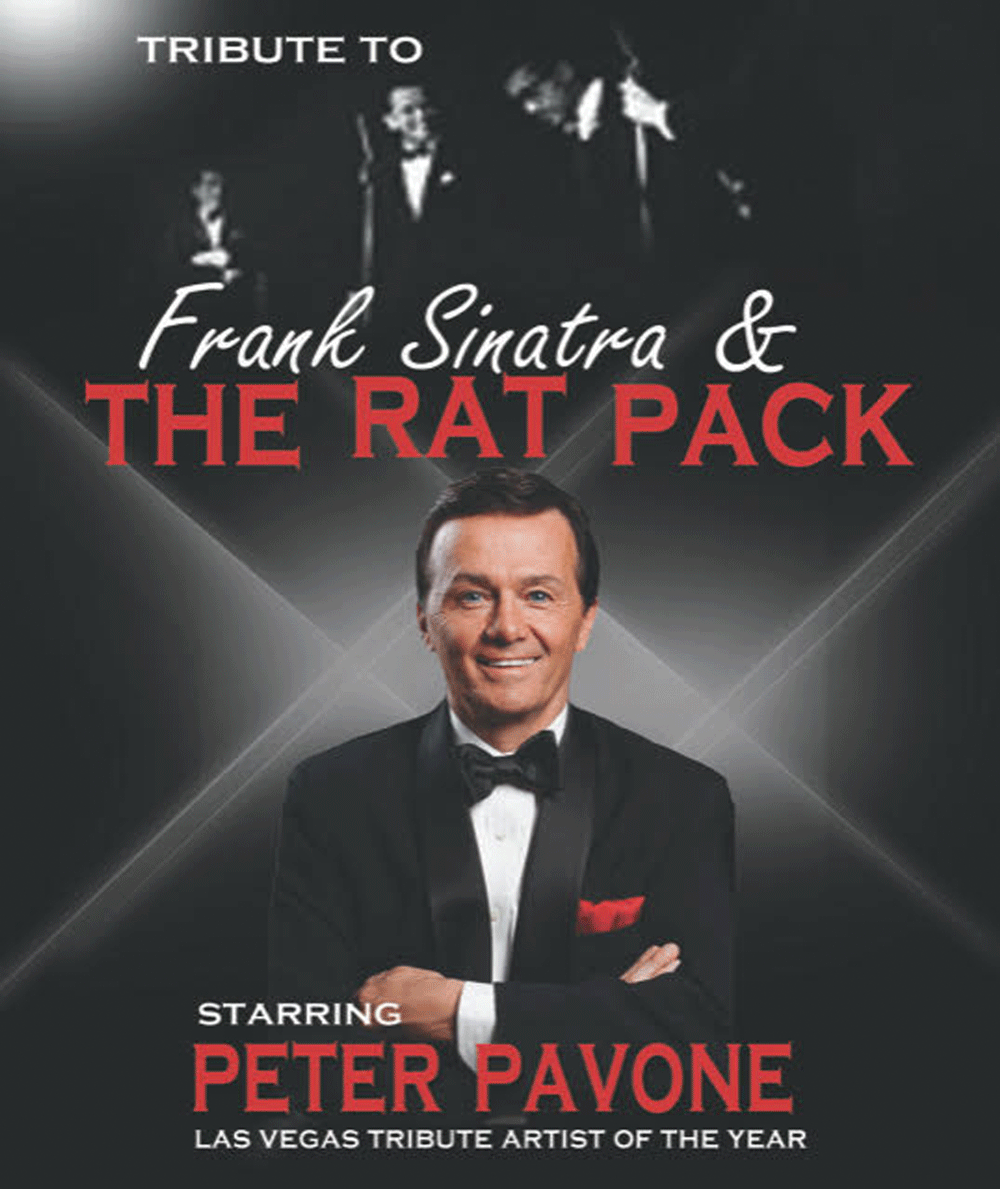 "Dean Martin can get away with anything on stage," he claims. Pavone now lives in Warrenton, Virginia, with his finance, Lynn Pirozzoli, owner of the historic Black Horse Inn, and their four horses, Thorin, Hoffman, Dante (the inn mascot) and Easy Street. The elegant bed and breakfast is a destination wedding facility. Now semi-retired, Pavone helps Pirozzoli run the business and oversee the stables and horse care together.
Pirozzoli says, "Because of Peter's incredible ideas which we implemented together, business has tripled since he first came aboard." Pirozzoli and Pavone were neighbors as children. "I used to ride my mini bike up to her barn and scare the horses, thinking that was cute," he jokes. Now that he's an avid rider and equestrian himself Pavone says he realizes how not cute that must has been. Nonetheless, Pirozzoli says she "was always enamored with Peter." Years later, fate reconnected them, and they've been inseparable since.
In August, Pirozzoli and Pavone hosted the Ride Fauquier Gala in the inn's stunning ballroom, where guests enjoyed a special performance by Pavone as the ever-popular Frank Sinatra, Dean Martin and Sammy Davis Jr. "Peter put on a performance that was unparalleled," says Pirozzoli. "He is really in his element when in front of people and performing." In their spare time , the pair enjoy traveling, exploring and foxhunting.
Whether on or off stage, Pavone is a captivating man. Always smiling and ready with a story to share, he really is the "World's Most Interesting Man." Be sure to check out his website www.peterpavone.net for upcoming events and information on what Pavone has in store for the world next!
Story by Erin Bozdan
This article first appeared in the October 2018 issue.