Photo by Callie Broaddus
Can't get enough of this year's Oscars? Middleburg Life Writer Callie Broaddus interviewed Green Book Director Peter Farrelly and members of the cast at the 2018 Middleburg Film Festival last fall, where the film captured the hearts of attendees.

Viewers nationwide agreed. The Oscar for Best Picture went to Green Book. Mahershala Ali won the Oscar for Best Supporting Actor for his role in the film. "The moment credits start to roll, chairs scrape as the entire room rises quickly to its feet. An immediate standing ovation secures Green Book the 2018 Middleburg Film Festival Audience Award for a narrative film.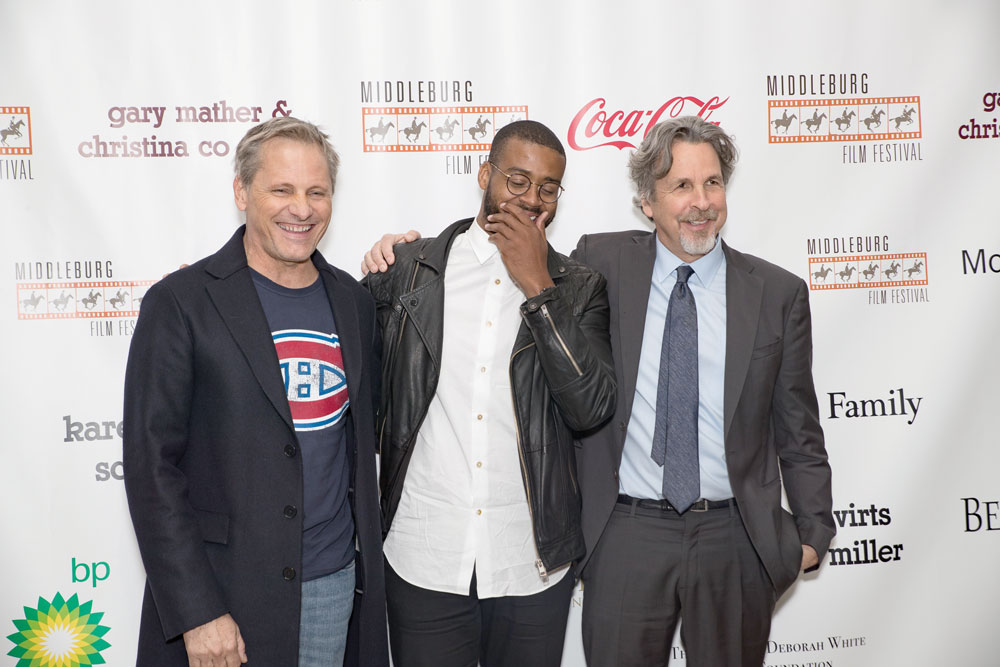 Based on a true story, the film follows "Tony Lip" Vallelonga (Academy Award® nominee Viggo Mortensen), a crude-mannered Italian-American bouncer from The Bronx, who takes a job driving the elegant and eccentric African American piano genius, Dr. Don Shirley (Academy Award® winner Mahershala Ali), on a concert tour through the Deep South. The year is 1962, and Jim Crow laws force the unlikely pair to rely on their travel guide, The Green Book, to navigate dining, lodging and "traveling while black."

Woven together with sound by composer and pianist Kris Bowers from Netflix's Dear White People (see Q&A, p. 44), who painstakingly reconstructed Shirley's music by sounding out old audio recordings, as well as scoring the film, the story follows the bumpy beginning of a real-life friendship that would last over fifty years."

Excerpt from "In Conversation with Viggo Mortensen and Peter Farrelly" Nov. 2018. Read the rest of "In Conversation with Viggo Mortensen and Peter Farrelly" on the web.
This article first appeared in the March 2019 issue of Middleburg Life.