By Summer Stanley
Finn Mauritzen, of Aldie, Virginia, knows the secrets to looking radiant on your wedding day, and all those days happily ever after. "I don't like to use makeup as a cover-up, but rather to enhance one's natural features, such as eye color or bone structure. Especially for brides, I prefer natural or timeless makeup so they will look like themselves the day of the wedding, and also when they look back at the photos five or ten years later," says Mauritzen, the owner of Blushaway Makeup, LLC.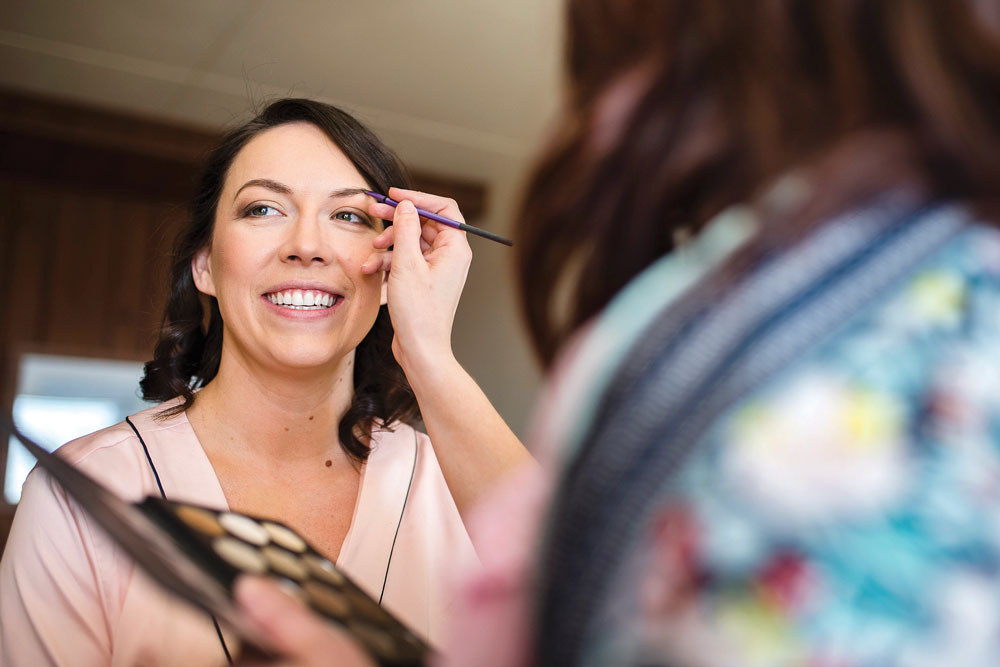 She reveals that it's not just on-site professional makeup artistry that she provides her clients, but a holistic approach to skincare. This starts with a full consultation in the months leading up to their big day.
Colors, flowers, wardrobe, venue, photography and lighting — everything is taken under consideration when planning a flawless finish. Mauritzen sits down with her brides to get to know them. She teaches helpful skincare routines, provides nutritional guidelines, even offers suggestions for guided meditation and stress management, depending on skin type needs and concerns. They work together to tailor a skincare plan and design a look that's not only cohesive with the style of the wedding, but more importantly, one that accentuates the bride's natural beauty and highlights her most flattering features. She cautions that we should all take makeup
trends lightly.
"You might get caught up in feeling you need a full smokey eye look, for example, but it's not for everyone. Know your face shape and which colors suit you. If you're suffering with redness or rosacea, let's get to the bottom of what's causing it," she offers. "Makeup should be the last step in achieving that fresh glowing look on your wedding day."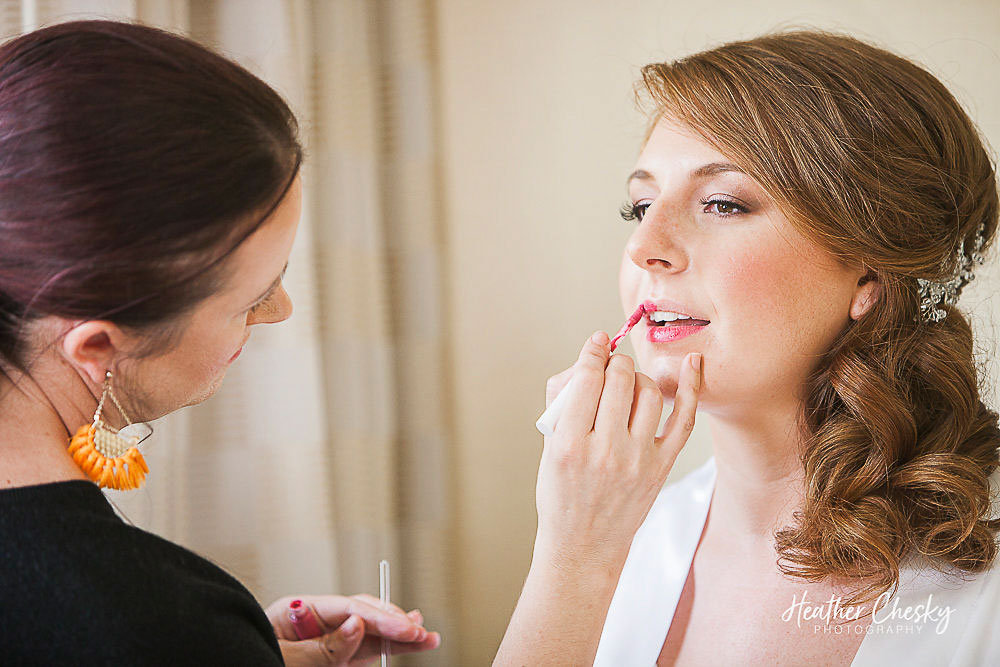 She challenges her clients to take a look at their environments, lifestyles, and how they take care of their bodies, asking questions such as, "Are you getting enough sleep and drinking enough water?" (Tip: If all the stress of wedding planning is keeping you up at bedtime, try calming lavender tea or lavender oil droplets on your pillow for a better night's rest.)
Mauritzen is no stranger to the effects of alternative medicine. Growing up in her homeland of Ireland, she personally gained from her father's work as a reflexologist. She participated in case studies for some of her own health issues. "It worked for me," she says. That confidence in the methods sparked her desire to formally train in the area and eventually led her to this career.
Some 20 years ago, Mauritzen began studying her longtime passion of health and beauty. She earned a myriad of credentials in the field, ranging from diet and nutrition, reflexology, and holistic massage, to stress management and aromatherapy. Following a stint as a spa therapist for Royal Caribbean International, she managed the five-star luxury spa for Ireland's exclusive Killarney Park Hotel.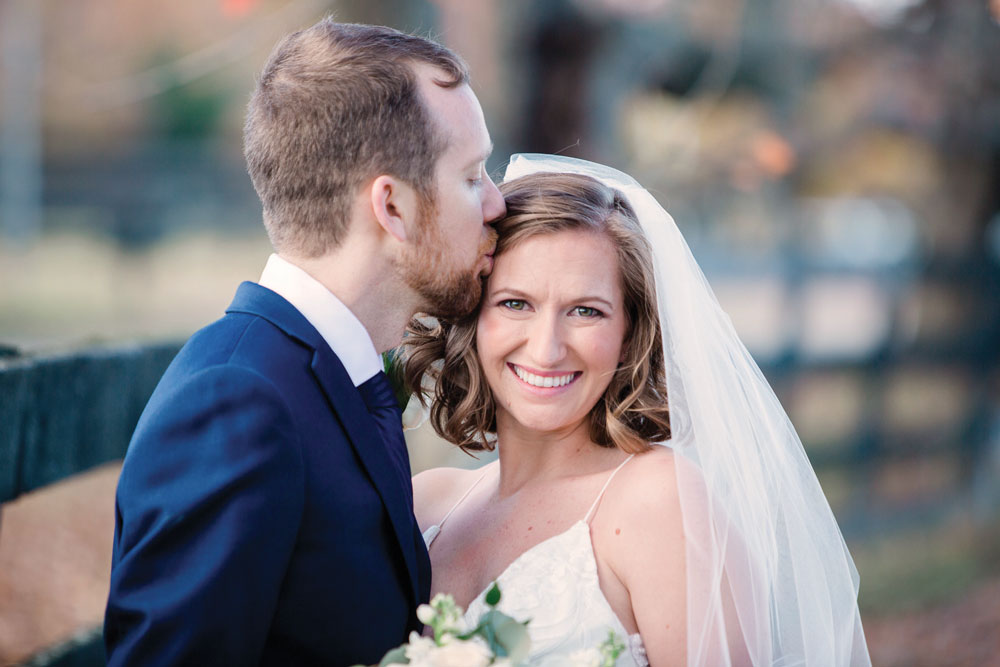 Since moving to America, Mauritzen has managed Origins and L'Occitane cosmetics shops, and also a med spa. After a career change that landed her in video production, she realized she missed the beauty industry and decided it was time for refresher courses. Three years ago, she received her makeup artistry certification from Esthetic Institute in Vienna, Virginia. With that in hand, she launched Blushaway, her full-time beauty business which uniquely blends her background and years of experience.
Mauritzen notes there's been a huge shift in the mindset of women in recent years, which means more health and wellness conscious brides. The skincare aisles reflect the consumers' desire for safer, cleaner, and more natural beauty products and practices. She uses only high quality makeup products and tools in her kit, and always begins with good skincare products underneath. Some of her top preferred brands include Motives Cosmetics, Lumiere de Vie, luxury British skincare brand, Elemis, RCMA, and Graftobian, known for their professional HD line that stands up to lighting and close camera work.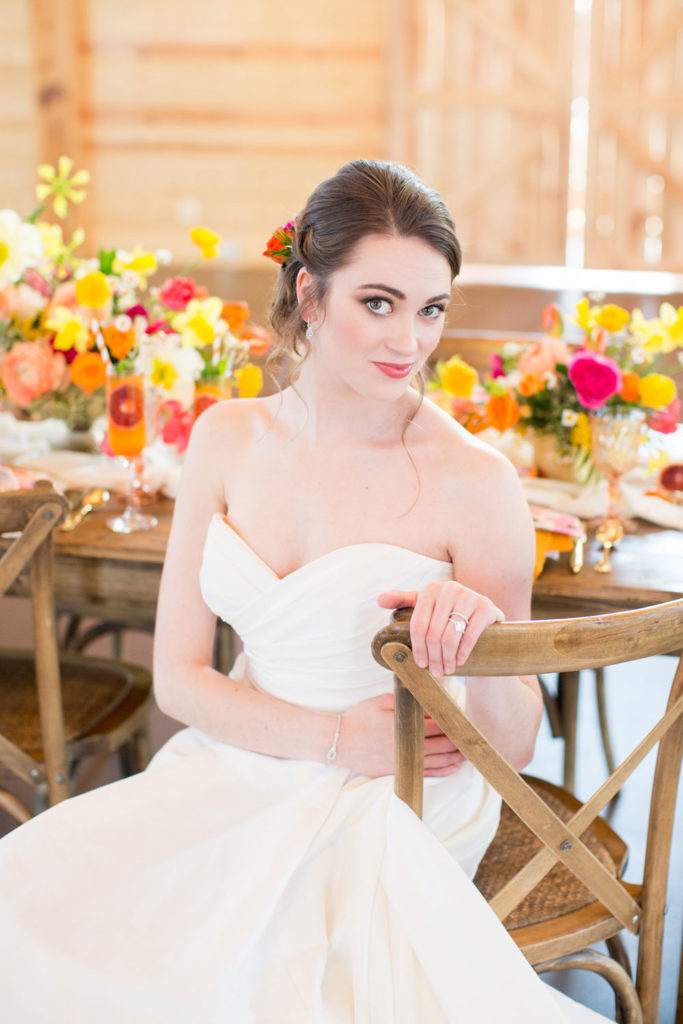 An added benefit to the Blushaway experience, the owner partners with two professional hairstylists in the area in order to provide a one-stop-shop for booking special occasion beauty services. Jessica Mitchell of Dare to Be Unforgettable, and Dina Sevajian of Dare to Dream team up with Blushaway to cover the many contours of our region in Loudoun, Fairfax, and Washington, D.C.
In addition to bridal parties and engagement sessions, Mauritzen goes on-site for commercial, editorial and fashion events, as well as corporate headshots. She even offers individual and group makeup classes to teach the same skills professional artists use.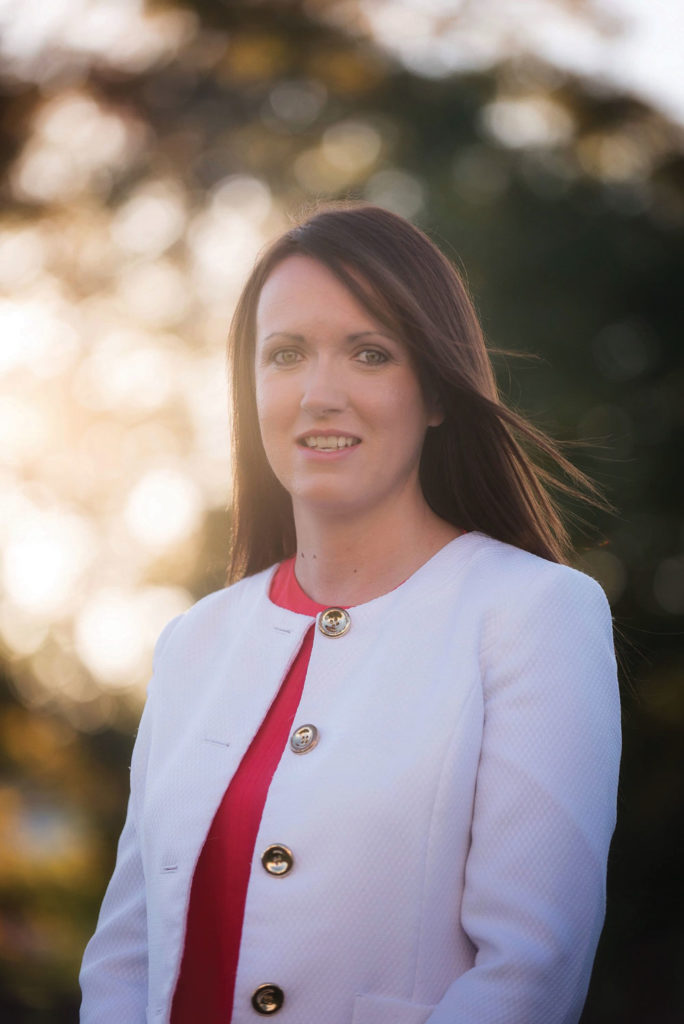 The Blushaway concept has organically flourished. Mauritzen's goal to be known not just as a makeup artist, but as a holistic therapist is well underway. The joyful testimonials on her web site from women of all ages proves it. Check out the before and after shots to see beauty that's truly revealed from the inside out.
Follow Blushaway on Social Media @blushawaymakeup
For more information or to book visit blushaway.com or call (703) 651-6076.
This article first appeared in the February issue of Middleburg Life.