Story and Photos by Ashley Bommer Singh
Spring is really here! The air is sweet, the days are longer, and daffodils are in bloom. Grab your gloves. It's time to start working in the garden. First the must-dos:

Weed and Mulch. If you don't weed, the mulch will just feed the weeds. If you do both, your soil will be improved, your plants will be happy and your gardens will start to thrive.

Trim old growth off your perennials. Perennial beds are a treat that keeps on giving. Cutting back should have been done a month ago. If you're late, do this at once. The liriope need haircuts if you want purple flowers come September. As do the catmint, salvias, asters, etc. Help the new growth come in.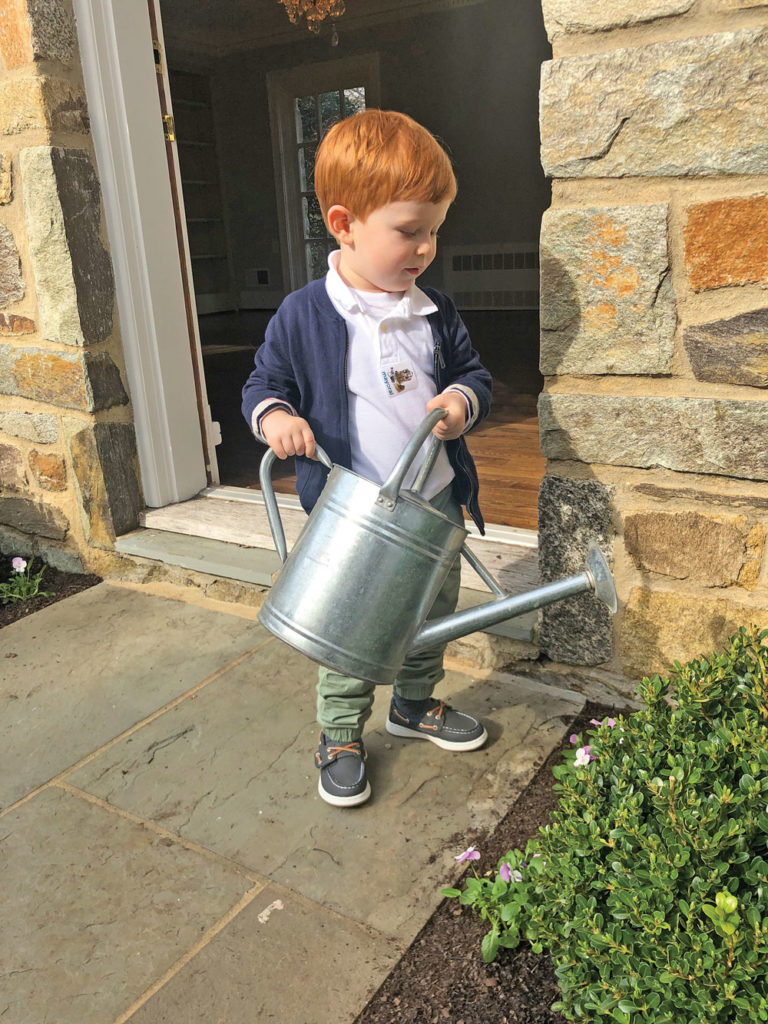 Add new perennials. What worked last year and what didn't? The intense rain wiped out my lavender. The clay soil just seemed to lose years and years of care, going from soggy to hard after our record rains. But like my plants, I'm moving on. The salvia and lady's mantle are coming up just fine. The alliums, iris, peonies, foxtails as well. I will replant rosemary and visit some local lavender farms like Blooming Hill Lavender Farm in Purcellville to learn some new tips!

Plant boxwoods, topiary, and hydrangeas. Do you need structure? This is the time. Dwarf box can be found for $19. Line them up together to make patterns or perimeters in the garden. I also love the idea of mass planting little lime hydrangeas. We'll see how they do.

Fertilize and Compost. From cottonseed meal for the boxwoods to Holly Tone for struggling azaleas, this is a good time to give plants a boost. Add aged manure to beds. If you can get it, throw TLC on everything (ask David Lohmann at Abernethy & Spencer Greenhouses about it). TLC works wonders on everything from grass to roses to fruit trees to keeping deer away.

Add grass seed. The wet and the animals take a toll on grass. Sprinkle seed in areas that need help. If the rains don't come – fat chance – then water every other day.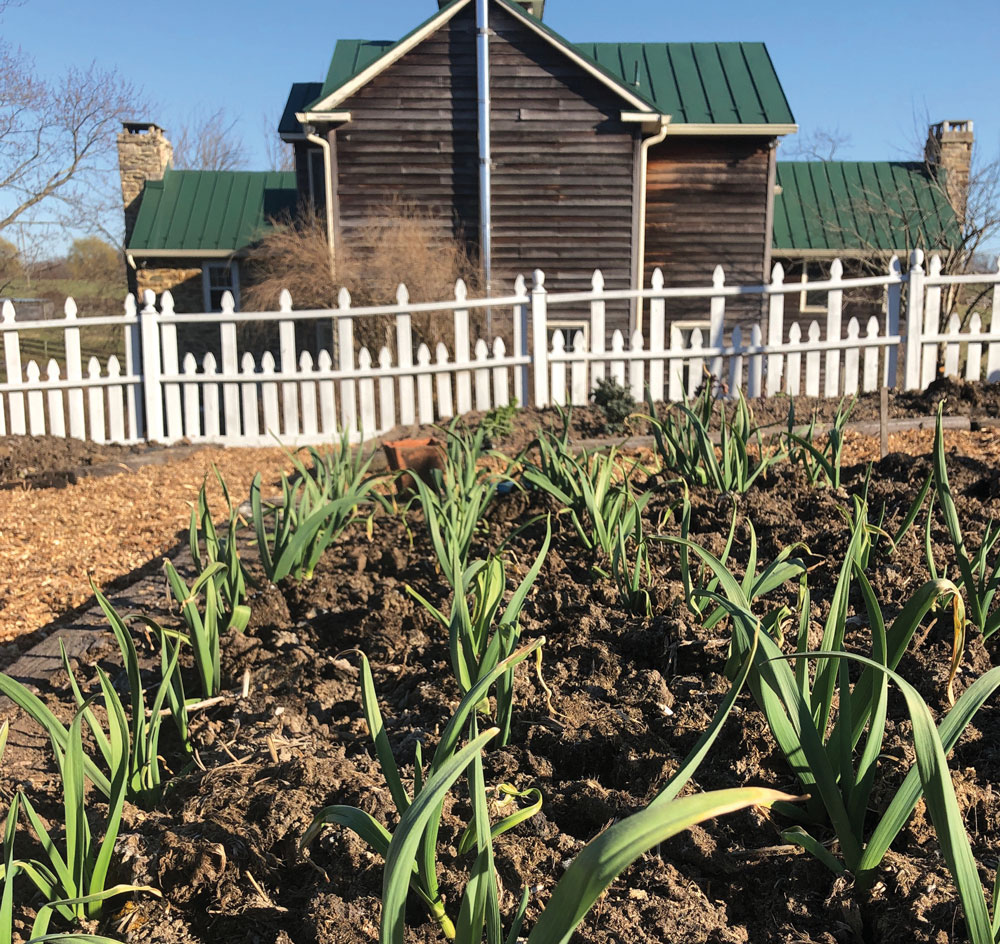 Freshen up. Garden pots make you jump for joy with pansies, violas, primroses and English ivy. Don't be tempted by those pretty petunias this early. The nights can be cool, so stick to cold-hardy blooms. Pots can be changed in early June with summer favorites.

Plant seeds in your vegetable garden. After painting her charming garden fence, my neighbor Kate Shields planted peas, beets, carrots, mache lettuce and arugula. Another neighbor, Denis Gordon, enlisted his twin toddler grandchildren to plant potatoes and onions while he added spinach, radishes, snow peas and lettuce. If Peter Rabbit stays away, they will all have a wonderful garden bounty later this spring.

And some fun – this is the time to start something new:

Do any hardscape. Have you been contemplating raised beds, brick walkways, stone paths, arches, fountains, or bird baths? Brick and stone and beds make the bones of the garden by defining spaces. Think big. Create a new 'room' where you'll spend time in the garden all summer.

Plant a mini-orchard. You don't need a lot of space! Grab a few apple or pear trees and dig. Plant in rows or plant four in square corners. They need sun and weekly watering or rain in the first year. This fall, plant bulbs underneath to add to the charm.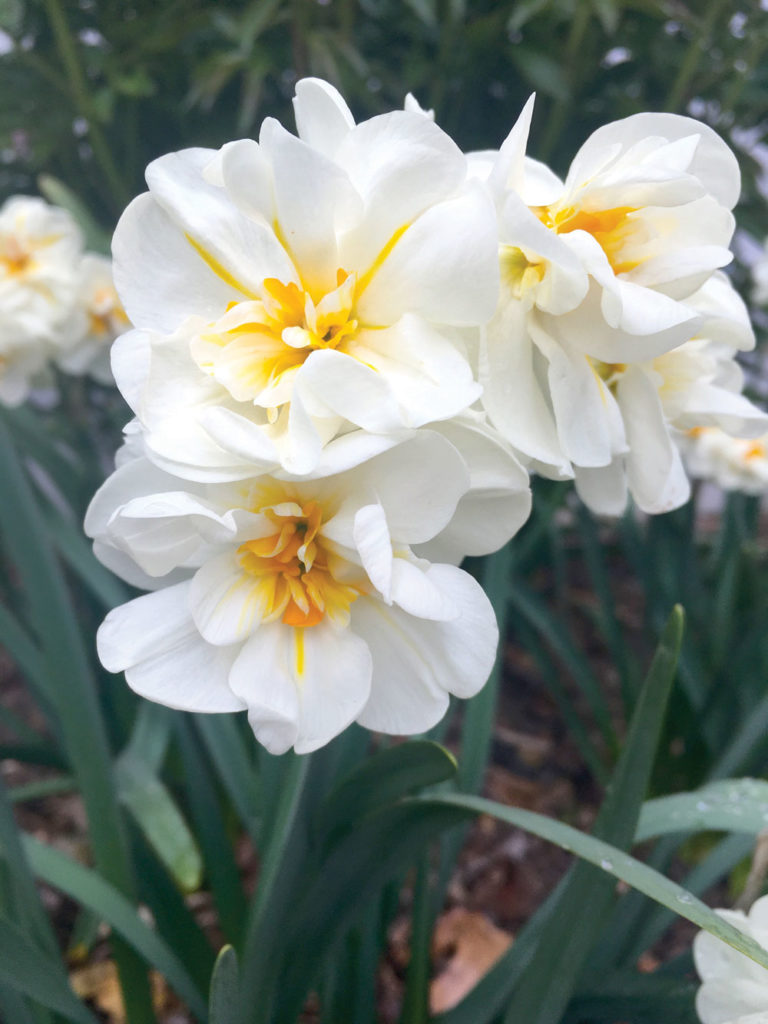 Enter the Upperville Daffodil Show on Tuesday, April 9. This Virginia piedmont treasure is in Buchanan Hall every April. You can enter! Pick your daffodils that morning and note their division, classification, and name on the little cards provided. Clean their petals with a cotton swab. Enter by 10:30 a.m., see the results at 2 p.m.

Paint your Garden Gate or Fence. Gardeners spend hours in the vegetable and flower beds. Be inspired when you walk up and look from afar. Make it pretty. Finally, collapse. This is a busy month! Embrace the dirt and sore muscles and get to it! You've been longing for spring and thank goodness it is finally here!
This article first appeared in the April 2019 issue of Middleburg Life.