A Loudoun tradition, performed one weekend only at Broad Run High School, Tickets Online
Leesburg, VA (October 29, 2017, 2017) – Loudoun Ballet Company (LBC) announces its 28th Annual full-length "The Nutcracker" will be performed one weekend only, December 16-17, at Broad Run High School in Ashburn, Virginia. Advance tickets are available online only starting November 1st at www.loudounballet.org through December 15 and will also be available at the door. Performance dates and times are as follows:
Saturday, December 16: 1:30 p.m. and 5:30 p.m.
Sunday, December 17: 1:30 p.m. and 5:30 p.m.
LBC's traditional, full length The Nutcracker premiered in Leesburg in 1990 and has successfully returned every holiday season, receiving critical acclaim from the Washington Post and Southern Living Magazine. The LBC's apprentices are joined by younger and older dancers and performers from across Loudoun County to make a cast of over 100. The Nutcracker is sure to dazzle and delight all ages.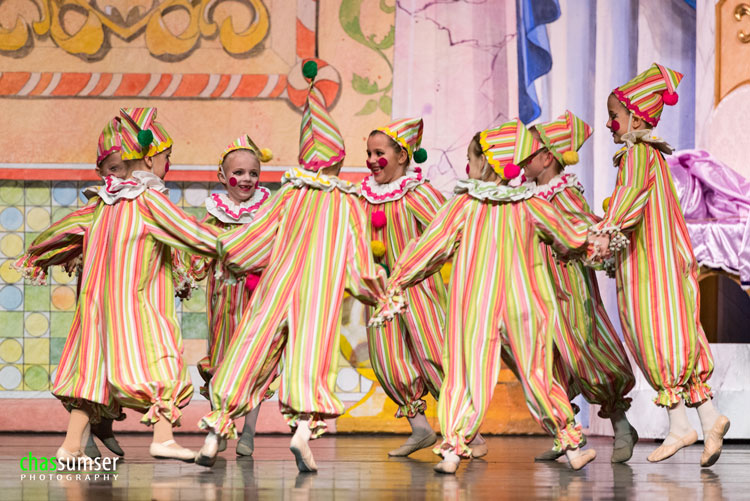 "LBC's The Nutcracker is a Loudoun County tradition for the holiday season, bringing together stunning costumes, dancing, and music. The Loudoun Ballet Company hopes families bring loved ones of all generations to enjoy the magic and beauty of this highly anticipated performance. The Nutcracker opens for the Loudoun Ballet Company season with 13 Apprentices who are primarily high school students in Loudoun County schools. These young dancers provide a performance that is beyond their years. Many have been dancing since they were 4 or 5. Some apprentices even started there stage debuts as young dancers in the Loudoun Ballet Company's Nutcracker. Like Lindsey Griffin, an LBC apprentice and Senior at Heritage High School, who debuted as the Arabian Gift Bearer at age 6 and will perform this season in her final LBC Nutcracker before graduating. This is a similar experience for many of the dancers and a first Nutcracker for others as LBC expands its new partnership with Studio Bleu in Ashburn, VA. The cast is rounded out by performers and dancers coming from throughout Loudoun County and beyond.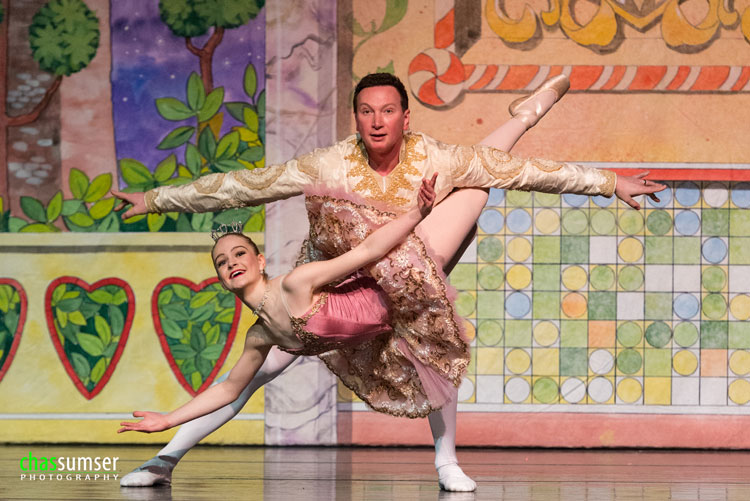 The Loudoun Ballet Company's Nutcracker performance will be raised to new levels with the addition of a number of professional dancers in the performances. LBC is thrilled to introduce Raul Peinado dancing as the Cavalier. Mr. Peinado, who started his classical ballet training at the age of 14 in his native Madrid, Spain, has danced his way through New York City, up and down Alabama and across most of the South.  The roles of Arabian Prince and Princess will be danced by Adrienne Canterna and Kenny Corrigan who have danced with numerous professional ballet companies around the world and will bring new expression and emotion to the role.  LBC is also excited to announce the role of Drosselmeyer will be performed by LBC Acting Artistic Director, Troy Brown, who will bring his unique and exciting interpretation to the role of the mysterious Uncle of Clara during this seasons performances.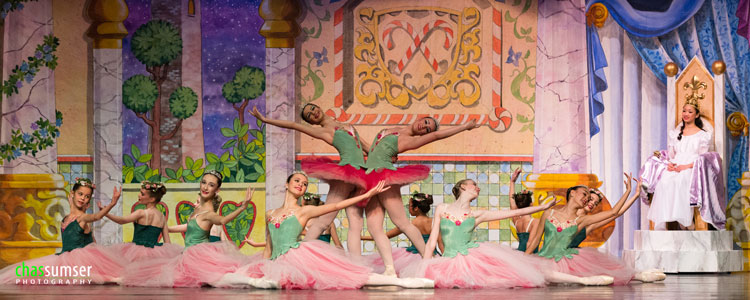 LBC's The Nutcracker is a tradition that goes beyond the performance. Sheila Hoffmann-Robertson, founder of the Loudoun Ballet Company and founder developed the LBC version of the Nutcracker based on extensive research on the creation of the story and its transformation to a ballet performance.  Ms. Hoffmann-Robertson is a descendant of E.T.A. Hoffmann, the author of "The Nutcracker and the Mouse King," the story on The Nutcracker ballet is based. The LBC performance closely aligns with the original vision with a view updates  to keep audiences  entertained and amazed. Make The Nutcracker part of your families holiday tradition this year and for many to come.