Story and Photos by Richard Hooper
"I've had this junk forever," said Margaret Gardner as she opened the door to her tack room, a space repurposed from its original function as a box stall. If not forever, at least for a number of years.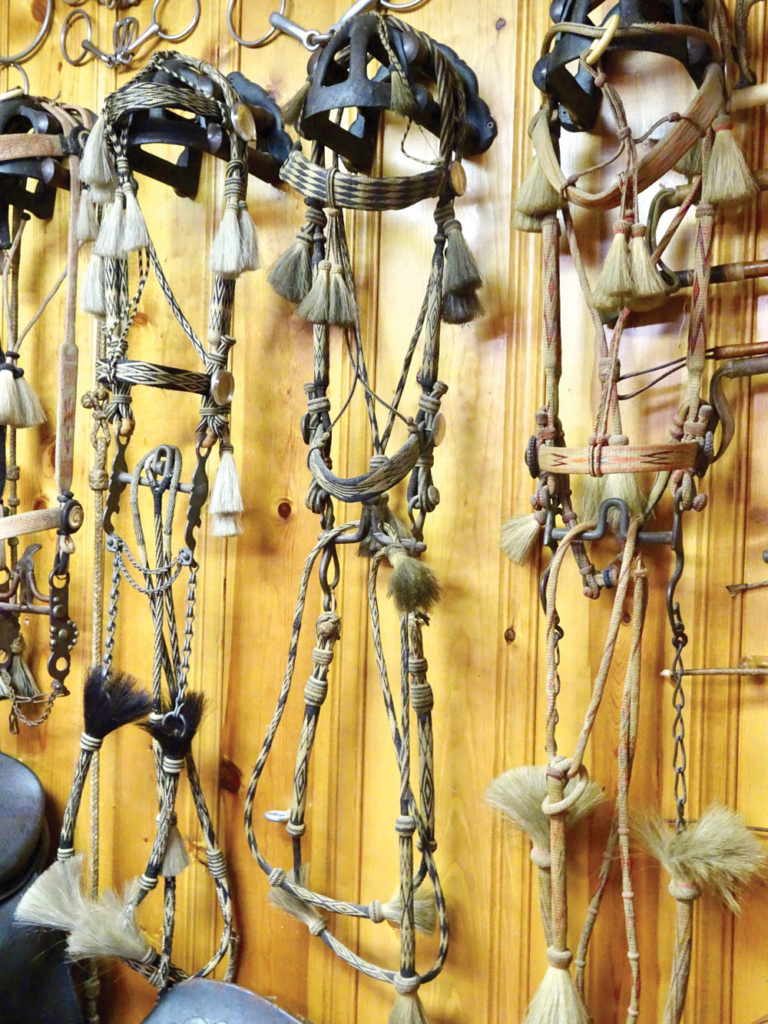 Former joint-master of the Middleburg Hunt, Gardner began collecting tack and horse related items at the age of four, when, growing up in England, she was not allowed to have a pony. The process began with pieces related to show jumping and expanded to include what appears to be just about everything. Moving to Texas in 1957 and to Middleburg in 1965, the process has continued unabated.
When one's eyes adjust to the change of light in the room, a stunning display is revealed. The wall opposite the entry features a vast array of bits mounted over green baize fabric. On the shelves and hand-painted floor below rest trophies, spurs, sandwich cases, hunting horns, a stuffed fox with a pheasant in its mouth. They share the space with stirrups from around the world, including numerous slipper stirrups, and other highly decorative examples carved in wood. Tucked in between are various oddments of equine equipment.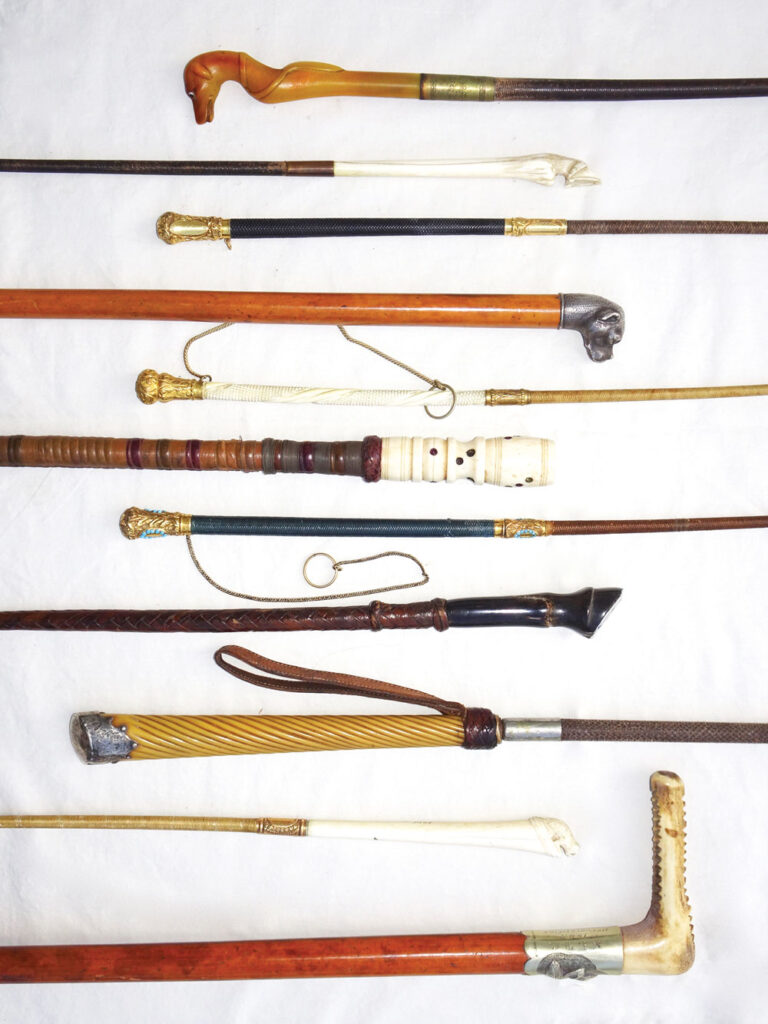 Among these oddments are a variety of unusual shoes. There is a set of flat-bottomed, small leather boots that were buckled over the hooves of a pony to mitigate damage to the lawn as it pulled a mower. There is a bog shoe, a wooden disk to distribute the horse's weight with a metal clamping device. Fulfilling the purpose of a spare tire today, there are leather cases with a spare shoe and nails for emergencies. One of these is actually a hinged, expandable shoe.
Among the curiosities on the shelving is a model of a horse-collar that was submitted to secure a patent that was awarded in 1867. A close by piece is a brass-handled, 19th century device used for singeing horse whiskers. The hollow handle was filled with kerosene and a valve controlled the flow to a flat, broad wick. Another device is a hand-cranked clipping machine made by Stewart, a company that makes electric ones today.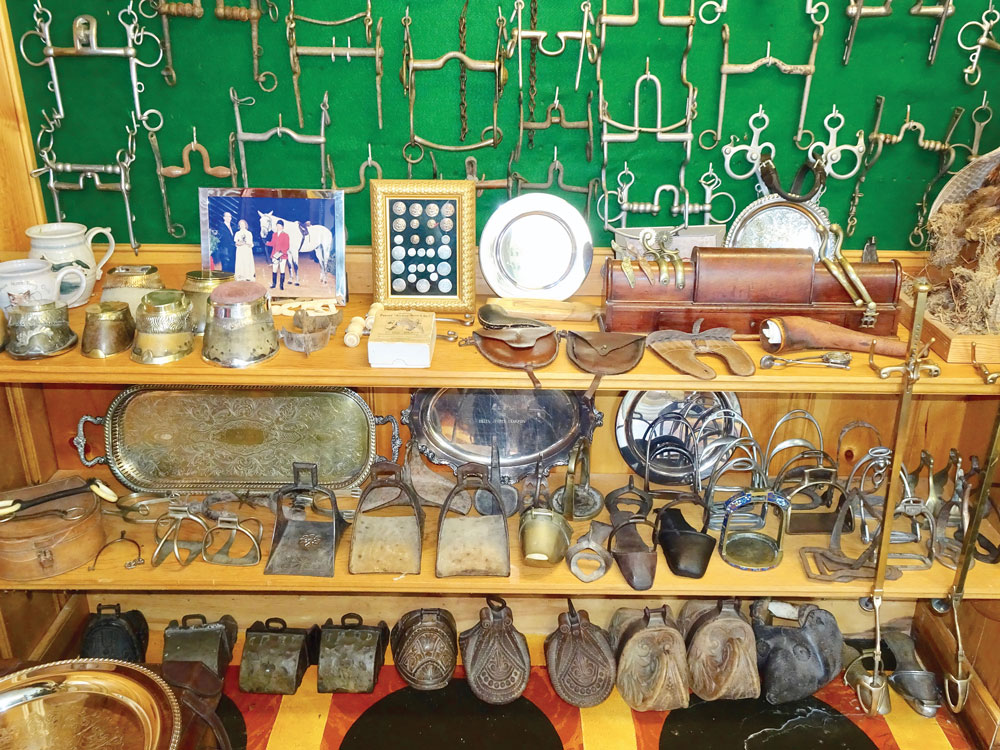 A portion of one of the side walls displays Gardner's hunting coat and numerous ribbons. These hang above a collection of horse's hooves that were crafted into inkwells trimmed with sterling lids and shoes, with two being further mounted with candle stands. It was a Victorian custom to remember a favorite horse, whose name was usually engraved on the lid.
In front of the opposite wall, a dumb jockey is on display. On the wall, a horse's head, a prop that was used in a store, is centrally mounted. It is surrounded by additional bits and several whip racks overflowing with a variety of 19th and 20th century crops and whips. A group of horsehair bridles with reins hangs in a neat row. They were made by prison inmates in the western United States from the mid 1880s through the 1920s. At first glance they appear to be braided, but the construction is a process called hitching, which is based upon half-hitch knots.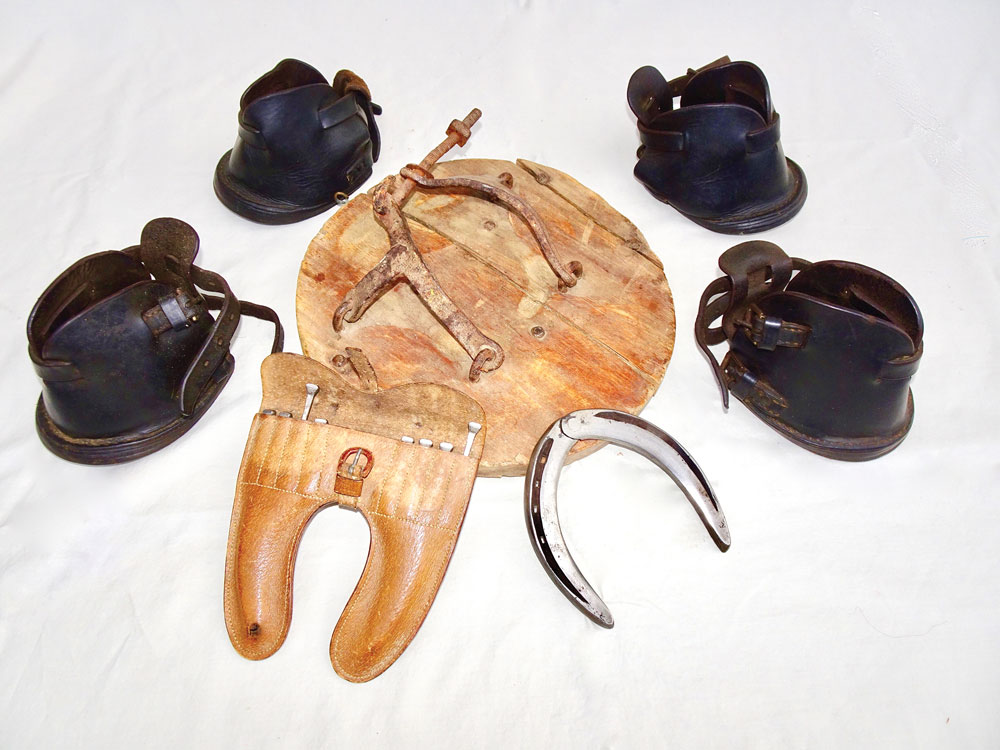 Saddles are on view around the room, including eight side-saddles, among which are six without the leaping head, which is generally believed to have been invented by Jules Charles Pellier in 1830. There are several western saddles, including what appears to be a diminutive salesman's sample of a Stockman Bushrider saddle, but with full-size stirrups.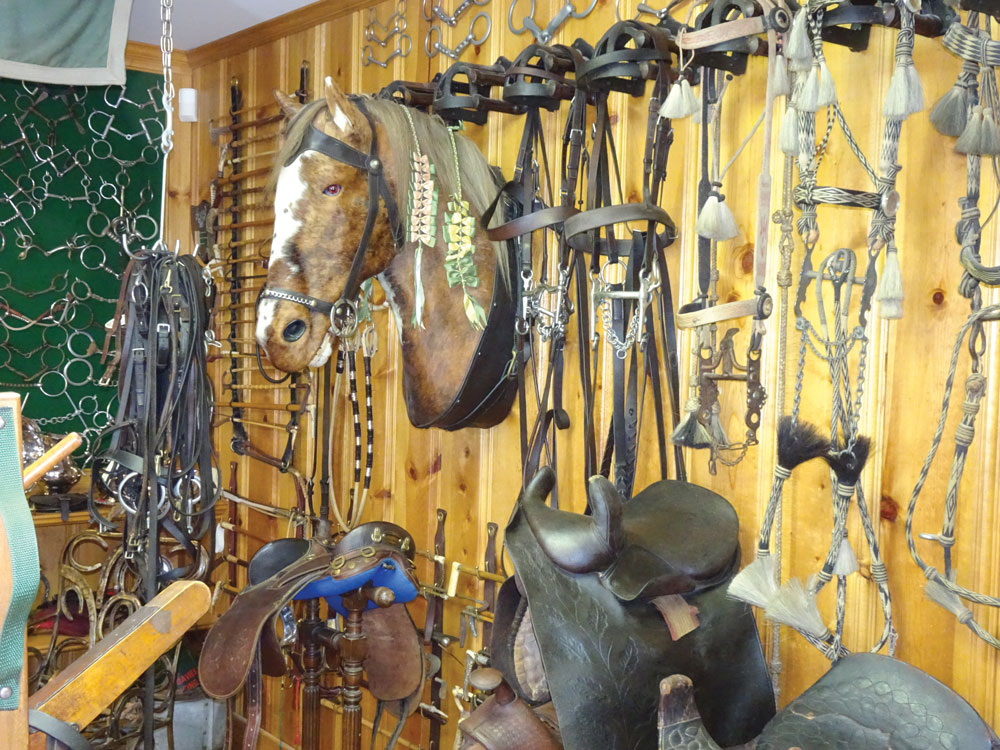 A Tibetan saddle with a gold emblem attached to the pommel and segments of the wooden tree tied together with rawhide was brought back on the plane by Gardner following a trip to that country. There is a very specialized picador's saddle and two antique saddles for children, one being a woven wicker chair saddle ridden aside, which old tack catalogs show as appropriate for use with donkeys.
Fly whisks rest on a glass-topped table imaginatively constructed from horse shoes. The table matches two chairs, each with a different design also made from shoes welded together. These were bought at a horse show years ago in New York state where Gardner was showing and selling horses.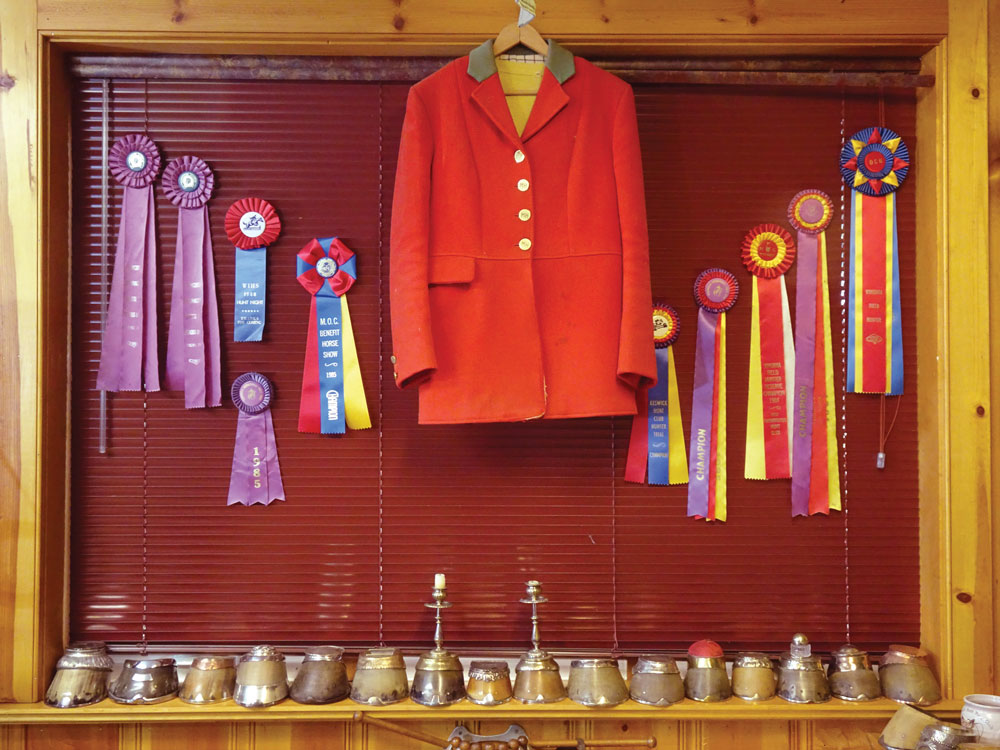 The vendor had one chair on display, which at first was unaffordable. Then Gardner sold a horse and bought the chair. The next day, the vendor returned with the second chair and the table – again, unaffordable. However, by the end of the show, with all of her horses sold, Gardner added the table and second chair to her purchases.
While there is very little space left, Gardner always finds room for something rare and treasured.
This article first appeared in the May 2019 issue of Middleburg Life.