Story and photo by Kerry Phelps Dale
She was only 13 when she started galloping flat and steeplechase horses. "It was a good thing my parents didn't know anything about horses," says Katylou Gray, a lifelong rider and clearly as spirited then as she is today.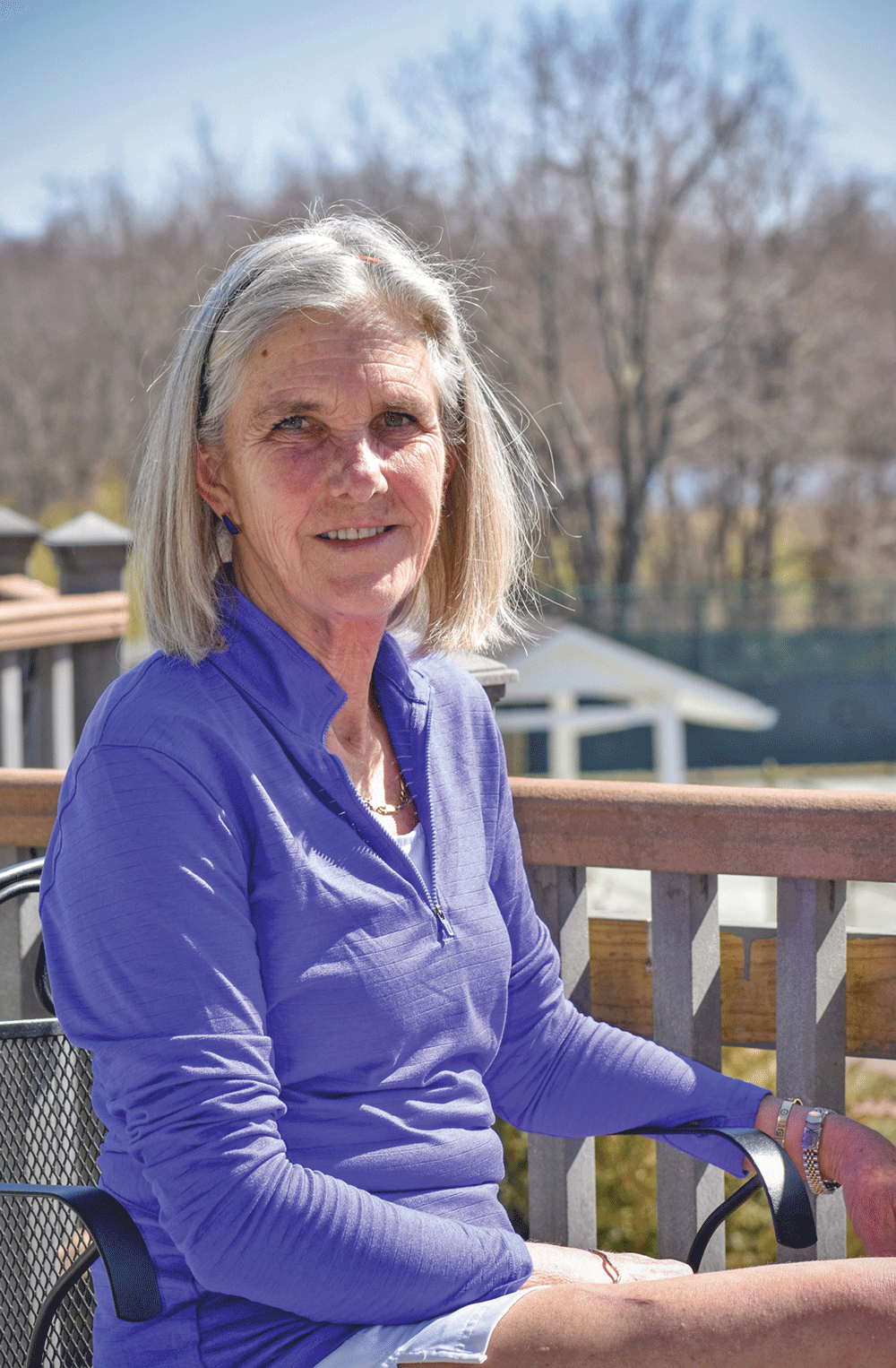 Katylou has galloped racehorses, evented, showed, foxhunted, jousted and even vaulted. "I taught riding at Foxcroft—the girls vaulted, so I thought I should learn," she says. "But I've never played polo."
When Katylou's first and only horse she purchased had a bad back, she felt driven to fix it, naturally, so she went to Joyce Harmon, her mentor in all things holistic and discovered her passion. In 1995 Katylou became certified first in Equine Sports Massage Therapy, then a year later in Equine Acupressure and finally in Saddle Fitting. Today Katylou uses her talents on equine athletes therapeutically and for maintenance
and injury prevention.
"When I first became certified, massage was considered a luxury," she says. True for humans, more so for horses. But soon owners saw the benefits of the corrections massage could make for the compensations a horse might make as an athlete, much like their human counterparts. "The idea is to unravel layers of compensation—to get to the cause and effect," Katylou explains.
These days, Katylou has traded her crop for a tennis racquet. "I gave up riding seven years ago," she says. "I didn't have enough time for riding and tennis and work."
Understandable, considering she plays an average of 10 times a week, including competing on several different teams. "I want to get better," she says. "And when I stopped riding I needed something to replace it—I needed to run and sweat."
Katylou's competitiveness meets its match in her sassiness. She's fun and frank and almost always irreverent. A friend tells her she is unique. "Who else would I be?" she says.
Her whole life has been lived in the Piedmont area:  Warrenton, The Plains, Marshall and now Upperville.
Some years ago, Katylou was lying down getting a facial at a spa in Warrenton. Katylou said that she was born in that building; it used to be the Warrenton Hospital before the Fauquier Hospital was built.
"This was the delivery room," the woman said with a laugh. Katylou was receiving her relaxing spa treatment in the very same room where some years earlier she was brought into this world. No doubt that first experience wasn't quite as tranquil. ML