Story by Chelsea Rose Moore
Photos by Joanne Maisano
Chelsea: Tell me about your role as Morven Park's Equestrian Center Manager.
Samantha: As Equestrian Center Manager at Morven Park, I am responsible for almost every aspect of the Equestrian Center. I oversee all Morven Park shows, including both the spring and fall horse trials, the annual carriage show, and now the addition of the hunter Summer Show Series. We rent our facilities to show managers to host their own shows at Morven Park, and I am their point of contact to facilitate those rentals. I also work with the events team to run our annual Polo in the Park series.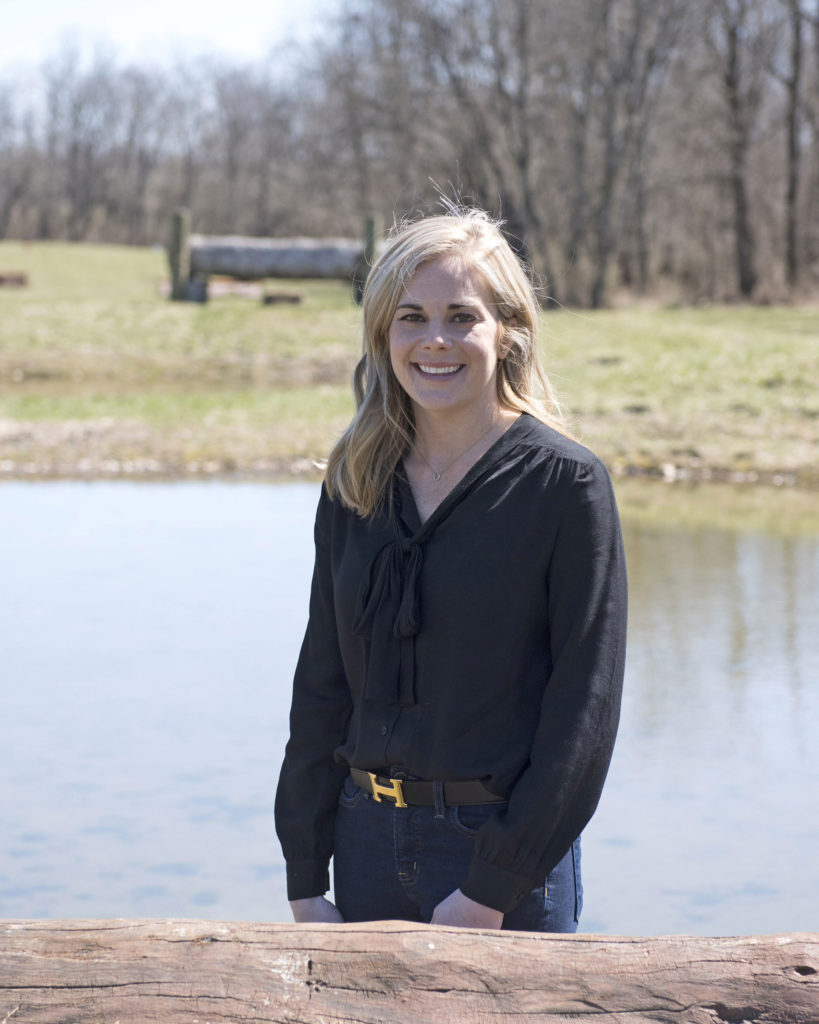 Before I started working here, we had three Morven Park-branded horse shows per year – the Spring Horse Trials, the Fall International Horse Trials and CIC, and the Morven Park Carriage Show in June. We have added six hunter shows to our calendar for this year. We also rent our facilities and have a dozen weekends of rentals on our calendar for dressage shows and other equestrian events. It's good timing to increase Morven Park's competition offerings and take advantage of this beautiful facility.

I loved riding every day and I loved teaching, but Morven Park is such an incredible place and has such amazing potential. The opportunity at Morven Park was one that I simply could not pass up. It's the perfect role for me. It's a way for me to combine my passion for horses with my love for business.

C: How would you explain the Horse Trials to someone unfamiliar with it?
S: It's an event featuring three different disciplines: dressage, show jumping, and cross country. The competitors are assigned divisions based on different factors including the age of the rider, experience level of horse and rider, and desired fence height and level of difficulty of the dressage tests. For every division, each competitor's scores – from dressage, show jumping, and cross country – are combined to determine a winner.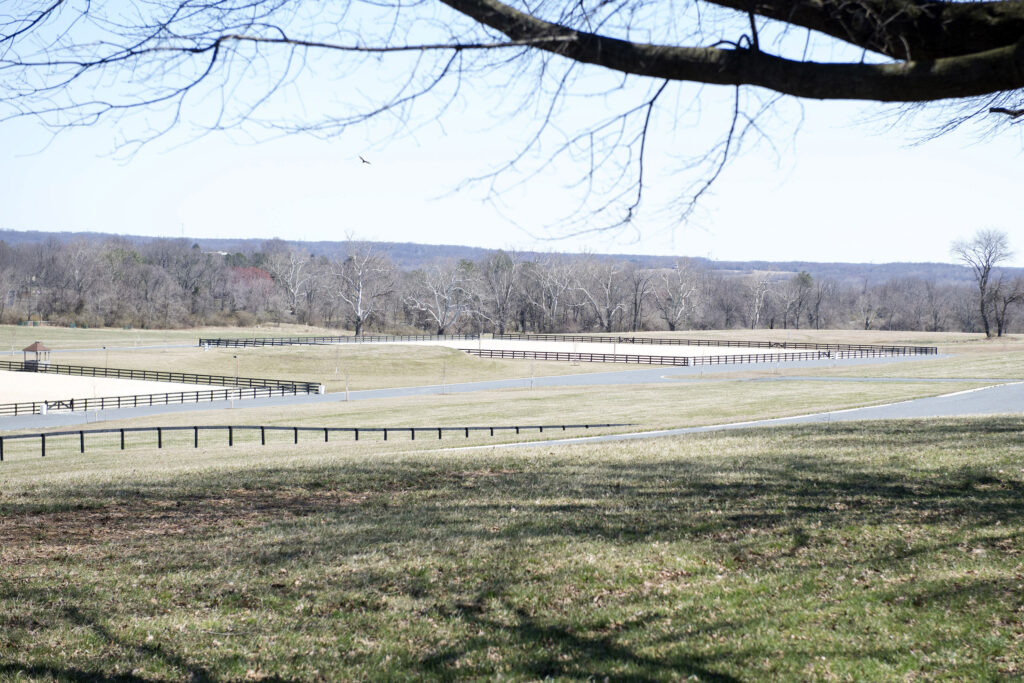 The dressage phase of the trials is held in an arena, and each horse performs a dressage test to demonstrate the level of communication between horse and rider and the horse's balance, rhythm, and suppleness. The show jumping phase of the trials is also held in an arena and consists of a course of 12 to 15 jumps. The rider must complete the course of jumps within the time allowed and without knocking down any of the rails of the jumps. The cross-country phase is held on a grass cross-country course that covers 2.75 to 4 miles of track and 24 to 36 solid fences. This phase demonstrates the horses jumping ability, bravery, endurance, and speed. This year, our horse trials are presented by SmartPak.

C: What else can you tell us about the new Summer Show Series?

S: We're excited to start Morven Park's own hunter shows at our beautiful new facility. They are one-day shows, running from May through September, and are recognized by VHSA. They will be held in our new arenas. We will be awarding series-end championship awards for every division.

We've also added a hunter derby, presented by Cavalor, to every show with prize money as well as a derby finals held at the September show. We want to make these fun and exciting two-phase derby classes available to every level of rider, so we are offering a 2-foot, 2 foot 6, and 3-foot section. We wanted to make a derby series that was accessible to everyone, from local kids who have just started competing all the way up to seasoned professionals.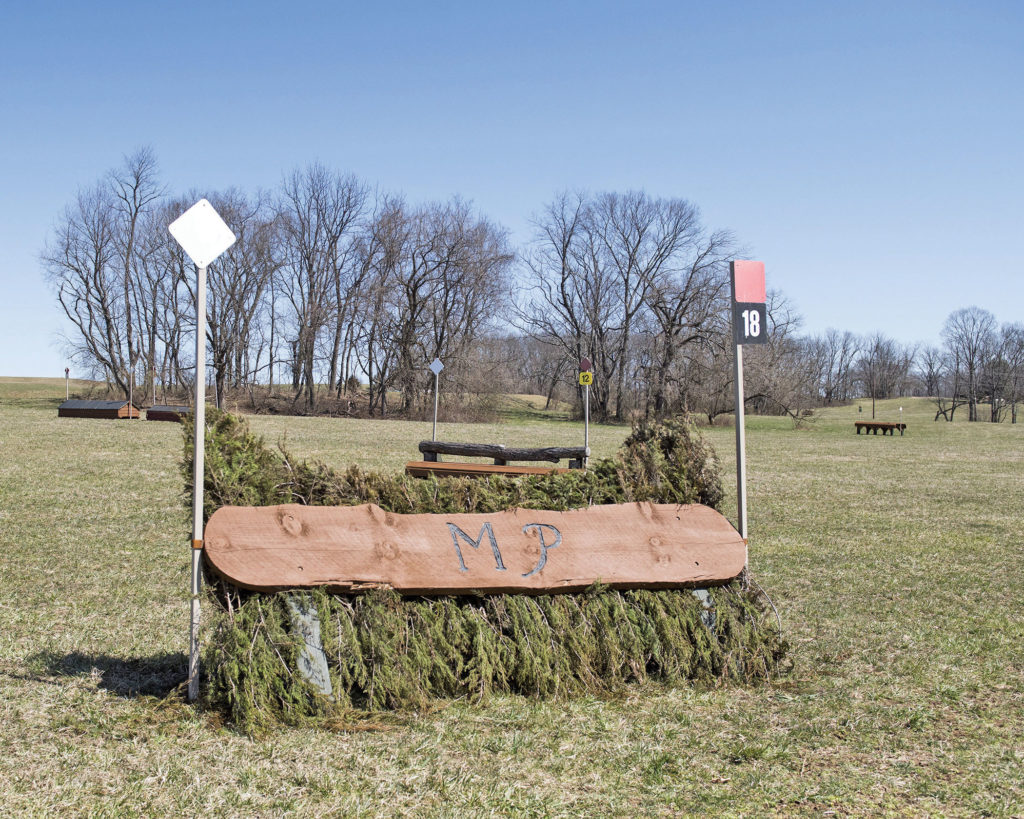 C: Your Carriage Show is coming up in June. Tell us about that.

S: The Carriage Show will be held June 15-16. It is a truly breathtaking event that I encourage spectators who are unfamiliar with the sport to come out and see. The horses and carriages at this show are simply stunning. Also, our third season of Polo in the Park will kick off July 6 and will continue on Saturday evenings through the end of August. There are games for the kids during half time. We will have food and wine vendors, like King Street Oyster Bar and Stone Tower Winery, for adults to enjoy as well. Polo in the Park is a place to entertain friends or clients and has turned into the place to "see and be seen" on Saturday nights.

C: What are your plans for the FallHorse Trials?
S: Our Fall International Horse Trials and CIC will be held Oct. 4-6. It's our last and largest event of the year, and always brings a huge crowd and Olympic level riders to the Park. We will also be hosting the USEA Area II Championships on that same weekend.

C: What are your future plans for the equestrian center at Morven Park?

S: Next year, I'd like to turn our Summer Show Series into a weekend series. The following year, I'd like to get a few larger, rated hunter/jumper shows here again. We used to do steeplechasing here, and that is definitely in our future plans, too. There is so much potential at Morven Park. I'm looking forward to serving our equestrian community, with schooling and competition opportunities for all horses and riders, in all disciplines, at all levels, to learn and grow.
This article first appeared in the April 2019 issue of Middleburg Life.