By Michelle Baker
Photos by Tony Gibson and Joanne Maisano
There is a great green meadow not far from Washington, D.C. that beacons to visitors both young and old each spring and fall. The Great Meadow Foundation would like that visitor list to include businesses from the Washington, D.C. corridor.

With its convenient geographic location, Great Meadow, a 380-acre field events center and steeplechase course, attracts horse enthusiasts, rocket launchers and even couples looking for a unique wedding venue. The Great Meadow Foundation wants the property to become a great corporate "Get Away for the Day" destination.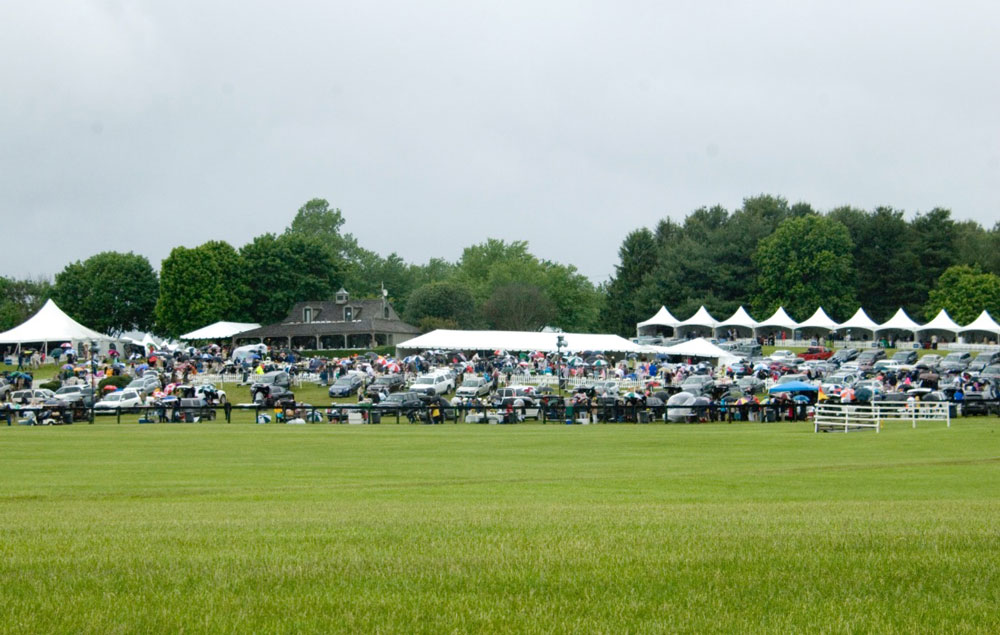 Keeping stress levels down and employees happy are paramount to the bottom line and retention. Happy employees are more productive employees. A day in the country for a team building activity, a professional development workshop, or a wine and painting party on the grounds of Great Meadow could be just the perfect half-day getaway for the staff. The land is preserved as open space in perpetuity. However, keeping up a large property into perpetuity takes funding.
For now, newly elected board chair of the Great Meadow Foundation, Dr. John Hochheimer, has the job of guiding Great Meadow, perhaps not into perpetuity, but at least into the near future. Hochheimer who has served as a director on the Great Meadow Executive Committee, and most recently as the secretary/treasurer on the Board of Trustees was chosen to lead the organization in January. His ties to the foundation date back two decades, when he brought model rocketry to Great Meadow.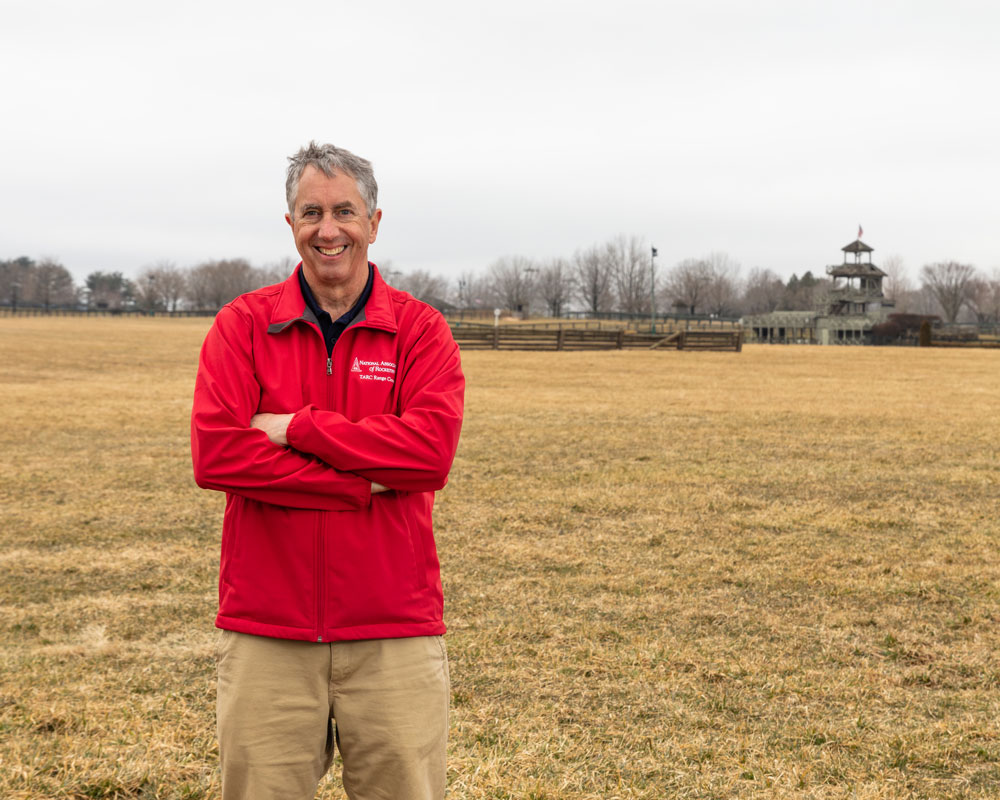 "This is such a gem," said Hochheimer. "I grew up on a farm and while I love living in Alexandria, coming out here and just being able to sit in the wide-open space is just wonderful." The board is ready to shoot for the stars with new initiatives, as they continue to work on boosting the current events calendar.

In today's world, a tricky part of planning is finding an event that doesn't offend anyone and promotes a strong corporate culture. A twist on the ever-popular paint and sip craze would be to bring the group out to Great Meadow for a day of capturing the beautiful landscape on canvas. Instead of taking a party bus to a winery, a group could secure a spot at Great Meadow, rent a tent (or not) and partner with a local caterer to offer local a menu of drinks, including locally made teas, wine and spirits.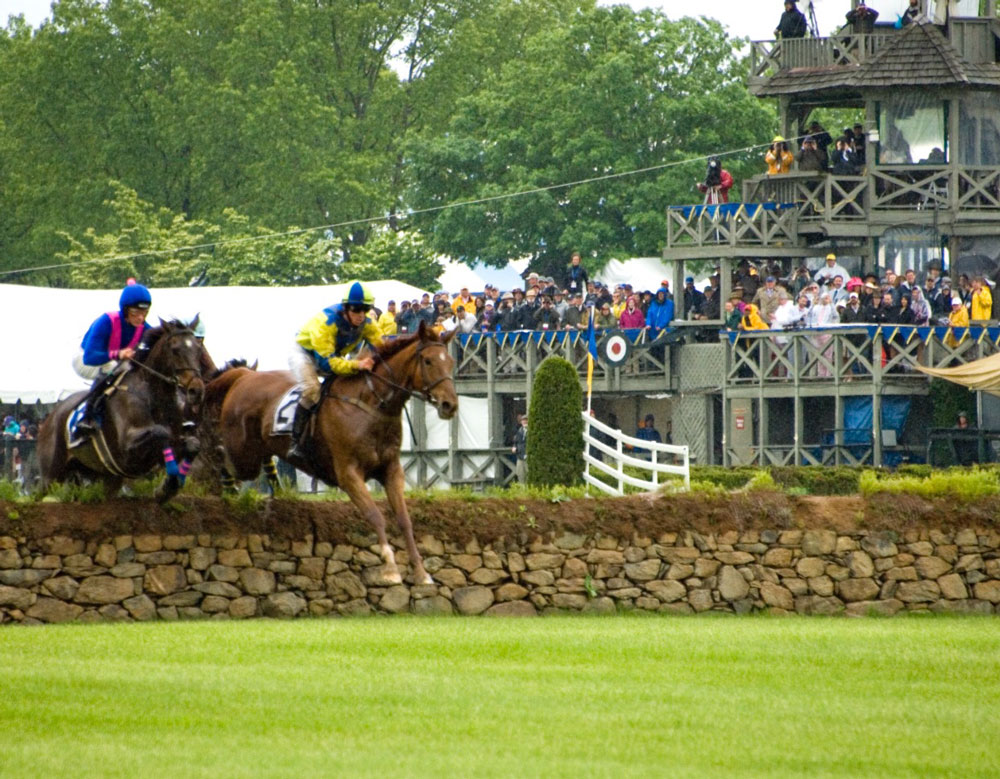 Board members would also like to build on the current foundation of programs, such as the NOVAC Public Nights. The Northern Virginia Astronomy Club invites anyone with an interest in astronomy to join them on "Public Nights" for fun and educational evenings. For a corporate twist on this program, consider this: a business owner brings staff to the park for a chef-prepared dinner under a tent. Follow this with blankets on the ground and a talk by a noted speaker, who would share his knowledge about the cosmos as the entertainment.

Challenge Final Fly-Off, which is in its 17th year at Great Meadow. "Through rocketry I got introduced to the board. They were looking for a little bit of a diversity other than horse people," explained the rocket enthusiast who travels and launches rockets across the country.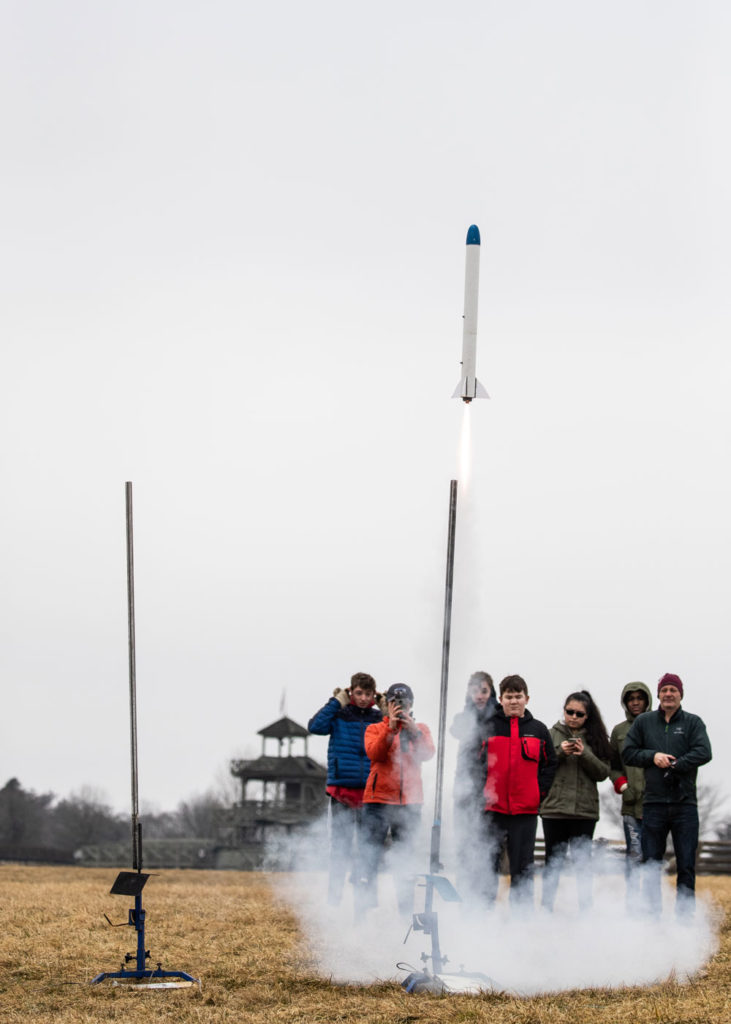 Since its initial launch in 2000, the rocketry program has grown exponentially. As a member of the Northern Virginia Association of Rocketry, Hochheimer has worked alongside local students in their quest to learn about science, technology, engineering, and math (STEM) through rocketry. He continues to help manage and run the finals for world's largest rocket contest, the Team America Rocketry

Hochheimer introduced his son, and later his grandson to rockets, and now he hopes to introduce them and Great Meadow to an even larger audience. The annual national Team America Rocketry Challenge Final Fly-Off brings hundreds of aspiring rocketeers, their families, and supporters to The Plains each spring, vying for their chance to represent the United States on the world stage of model rocket engineering.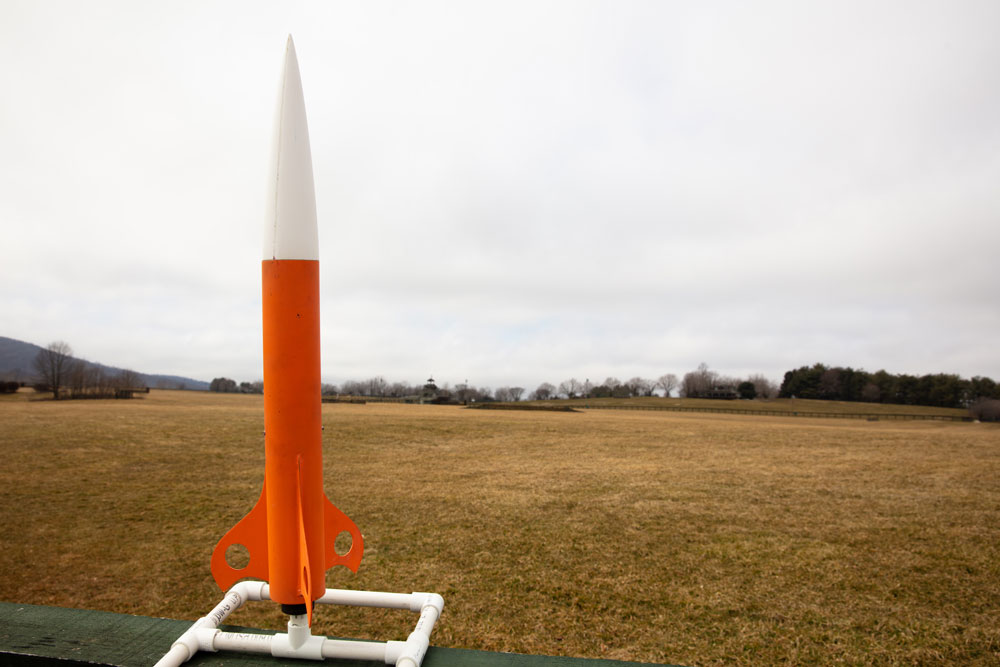 "We are trying to shore up things. We had some financial difficulties a couple years ago and we have overcome that," he said. The organization is well back in the black thanks to some very generous donors. However, a steady revenue stream would help to keep this pristine area up. Proceeds from events are used to maintain the property. Smaller community non-profits do receive free access to the facility. Today, Great Meadow is home to more than 40 events annually, ranging from equestrian sports to cultural festivals to cross country running events.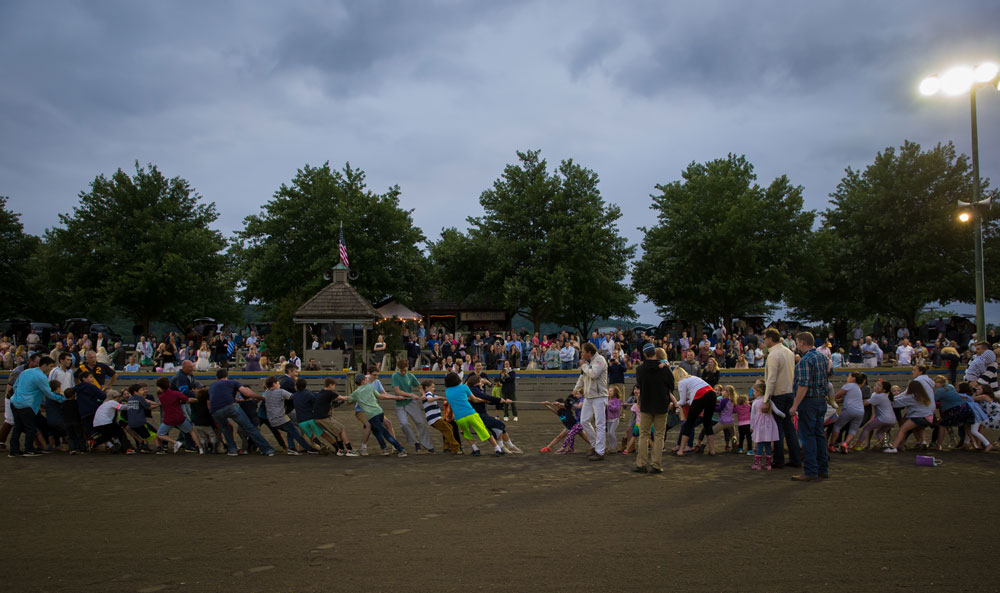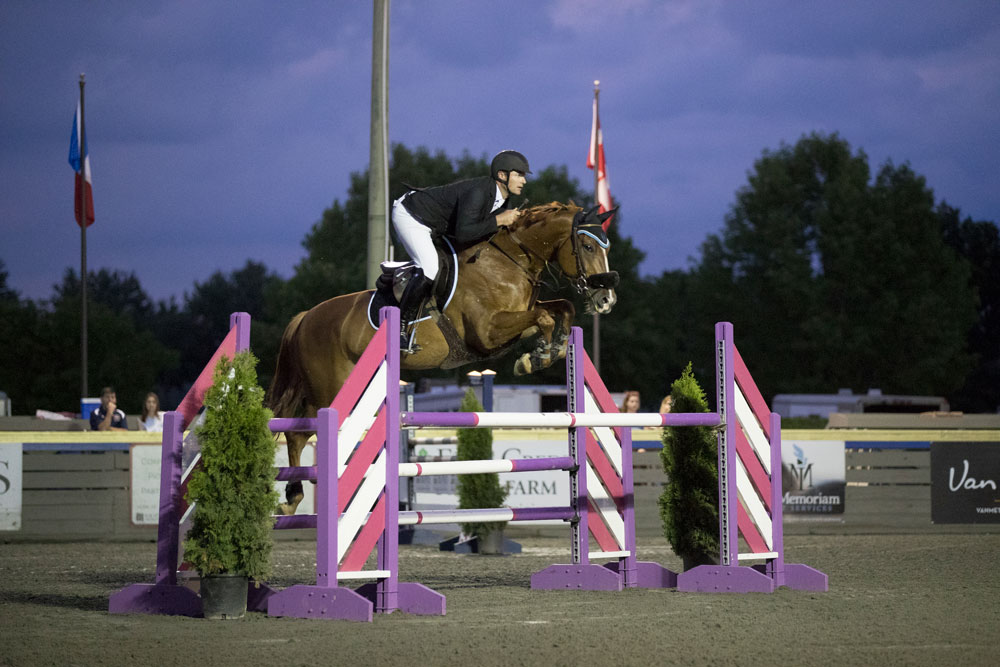 The board and new chair are looking at what new events can be added that are synergistic, with the mission of providing outdoor space. The key is finding what kind of activities will be allowed and allow others to come out and enjoy the land without damaging the delicate ecosystem. Whether it be a scavenger hunt, or an onsite mystery dinner, the board sees introducing business leaders to a variety of team outings activities as a way to introduce Great Meadow to a wider and younger market.

"We are trying to reach closer into D.C. and really make this a destination for people to come on weekends and enjoy the place," Hochheimer said. The estimated number of guests through the gate each year is 200,000, from all over the country. The strongest concentration of guests is from Virginia, Washington D.C. and Maryland.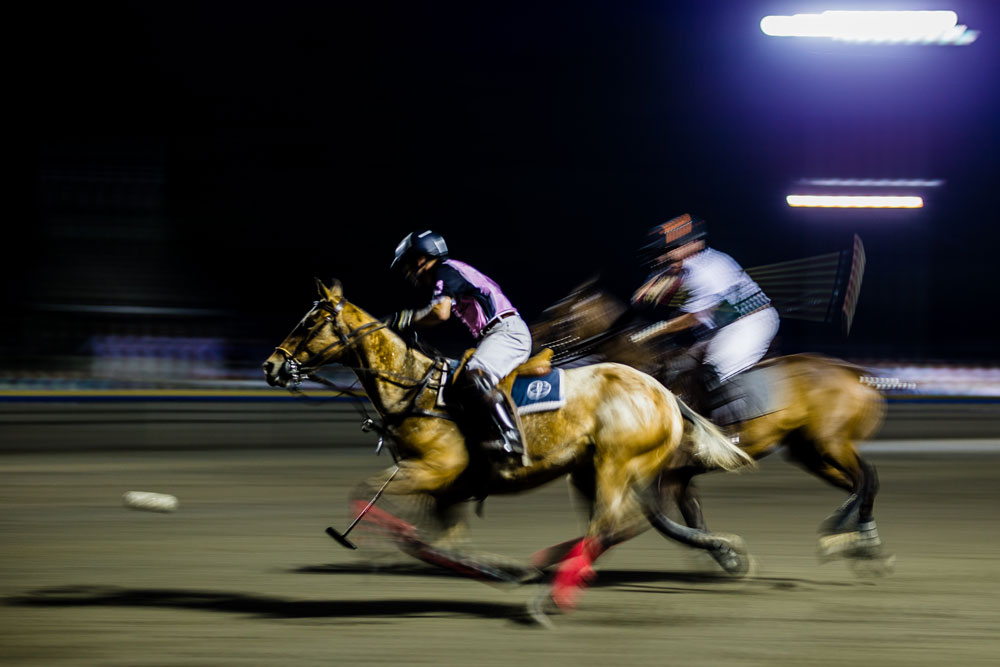 There are two different kinds of events at Great Meadow. The first type is land-lorded events where another organization pays to rent the space. An example would be to partner with a local winery or distillery in the area and have them come offer a taste of the country for the painting party. Fauquier and neighboring Loudoun County have a host of possible wineries from which to choose.

Currently, the largest land-lorded event held at Great Meadow is the Virginia Gold Cup. Many people think Gold Cup and Great Meadow are one and the same, however, they are actually two separate organizations.
The opportunities are limitless. So instead of drinks downtown, corporations may consider hosting a wine or beer tasting event on the grounds. A business may just want to rent a bus, load up the staff from the Northern Virginia headquarters, and head to the hills. While in the area, enjoy a stop or two on the way. Great Meadow staff could help plan a wine tour from D.C to the country.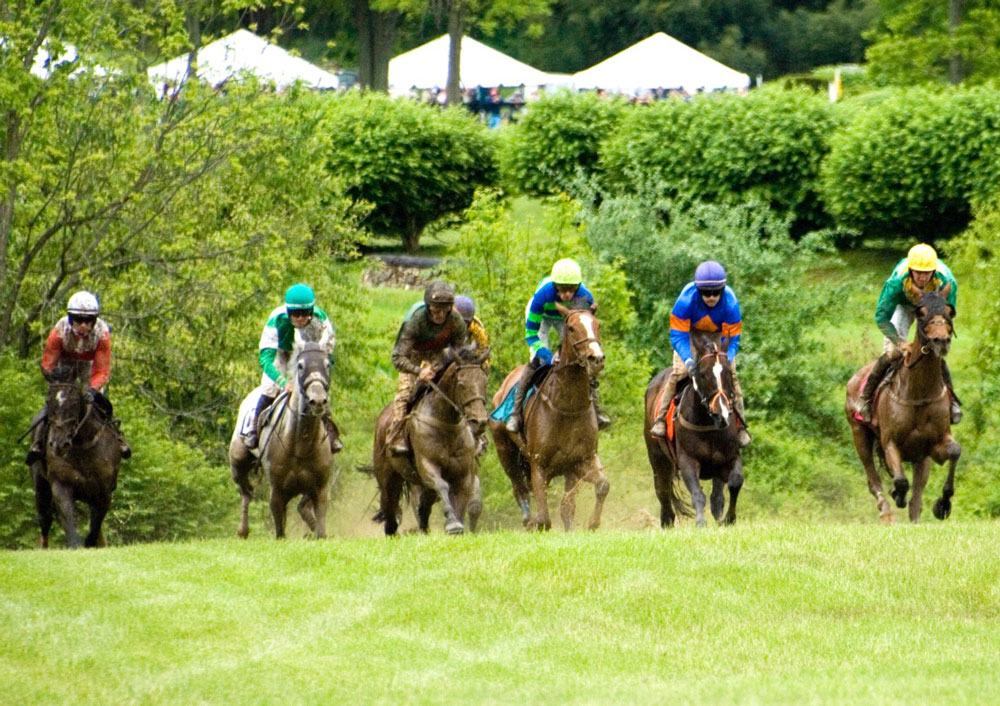 The Great Meadow Foundation hosts 17 nights of Twilight Polo and the 4th of July. The largest Great Meadow Event is the Wegmans Great Meadow Independence Day Celebration, with an anticipated attendance of 18,000 guests. Ticketing options include tailgates, corporate tents, and RV passes.
The 4th of July festivities consist of all-day entertainment, with pony rides, rock walls, inflatable obstacle courses. Throughout the day, spectators can enjoy a variety of events on the steeplechase course, including an exhibition polo game, rocketry demonstrations, the rain machine and then the evening concludes with the largest fireworks display in Northern Virginia!

Through promotion of equestrian and field events, ecotourism, and education about the fragile nature of the Virginia Piedmont region, Great Meadow will play a leading role in the preservation of open space for generations to come.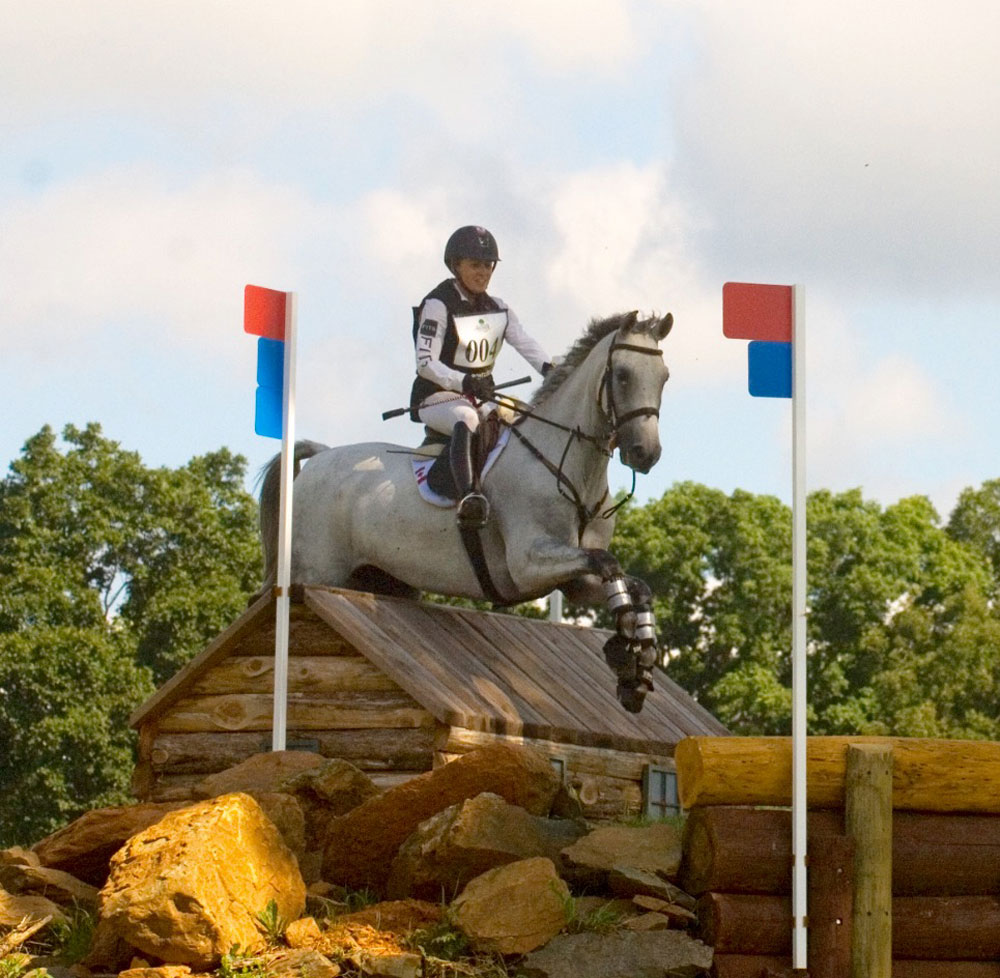 Created in 1982 under the leadership of Arthur W. (Nick) Arundel with his purchase of hundreds of acres of rural land which had been slated for homes, the property has become the permanent home of the Virginia Gold Cup steeplechase races. Over the years, further equestrian facilities have been built for additional equestrian sports.
The recently renovated Greenhill Stadium is home to Twilight Polo, Twilight Jumpers, the Northern Virginia Polo Classic, as well as the Great Meadow Polo Club. The National Sporting Library and Museum Polo Classic is held annually on the Sheila. C. Johnson Polo Field, which was completed in 2001. This concept for adaptive use of an old abandoned farm has become a successful large national paradigm of what can be done to economically preserve open space land to productively benefit both its community and the regional environment.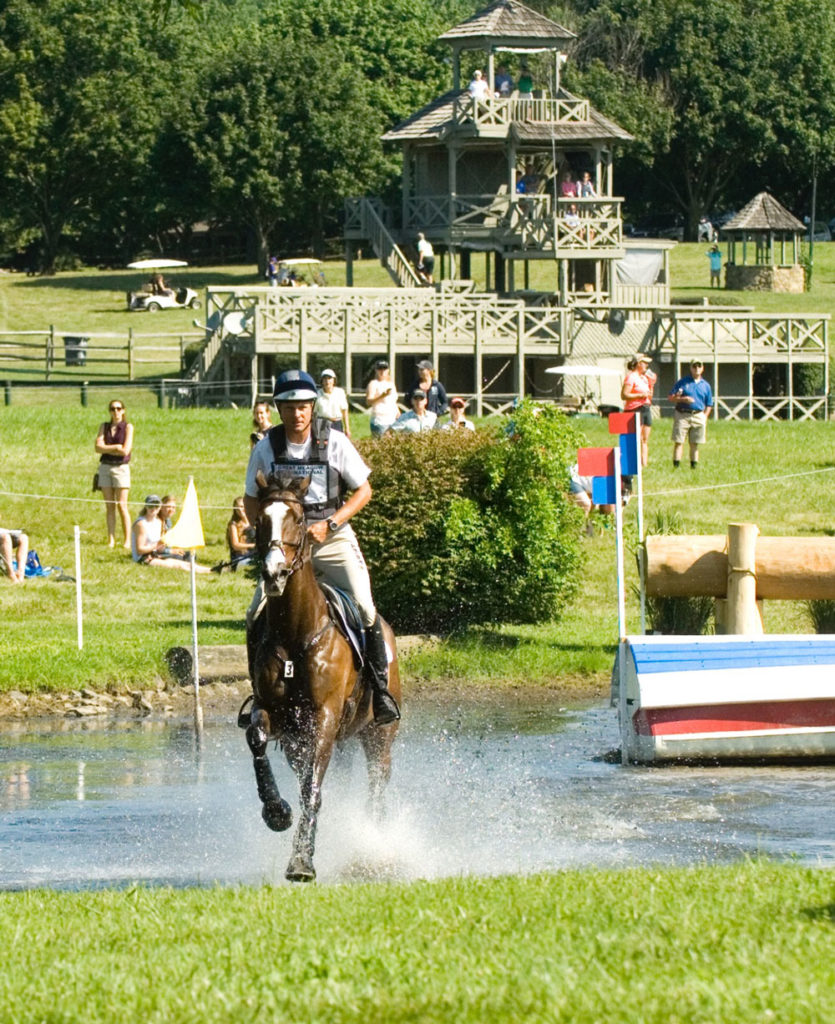 "That sort of reflects too, I think, what business model we are trying to develop here…. events that we can landlord that we provide the space and the infrastructure, and the people come in actually set up and run something," said Hochheimer.

In 2016, the foundation purchased an additional 175 acres of land, known now as Fleming Farm, and built a world-class equestrian arena with the financial support of local philanthropists. This group's investment allowed Great Meadow to host the first ever Eventing Nations Cup™ in the Western Hemisphere. In addition to use for elite Olympic level competition, the arena and groomed cross-country track are used for young and developing riders and their horses through several area United States Pony Club.

Last year, the calendar expanded to include The Northern Virginia Therapeutic Riding Polo Classic, Clays for Hope, the Middleburg Hunt Club show. This year, the Halloween Twilight Polo Event rides into town on Oct. 31.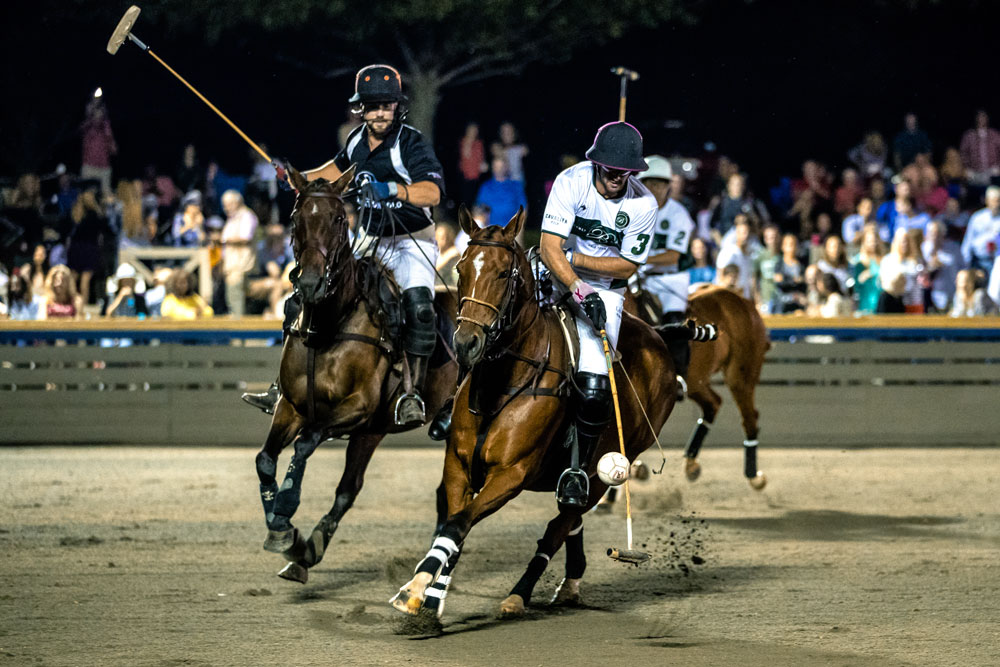 "We are doing a lot with weddings," the chair said. Great Meadow offers several wedding locations on the property. The prestigious Members Hill and country-club style Summer House offer a stunning view of racecourse, Stewards Stand and the mountains beyond for a ceremony and reception. Nestled on the East side of the property, the charming Meadow House and Fleming Lawn offer a picturesque location for an intimate or large ceremony and reception. Brides and wedding planners can have a field day customizing their day and bringing their vision to life.
"We have seen everything from formal black-tie affairs under a clear top tent to casual, relaxed weddings catered by food trucks. The possibilities are endless," said Kira Topeka, who is the director of marketing. "And bonus – the rental cost of the Great Meadow facility is tax-deductible!"
This article first appeared in the April 2019 issue of Middleburg Life.