Two local experts combat posttraumatic stress at Boulder Crest Retreat in Bluemont, Virginia, and help thousands of veterans find healing and hope.

Ken Falke spent 21 years in the US Navy as a bomb disposal specialist. After retiring from the Navy in 2002, he started and later sold A-T Solutions, a counter-terrorism company. Two years later, he founded the EOD Warrior Foundation to support the families of severely wounded military bomb disposal personnel.

His work inspired him and his family to donate 37 acres of their estate in Bluemont and millions of dollars to build Boulder Crest Retreat Virginia in 2013 – the nation's first privately funded wellness center dedicated exclusively to combat veterans and their families— and then went on to establish Boulder Crest Retreat Arizona and the Boulder Crest Institute in 2017.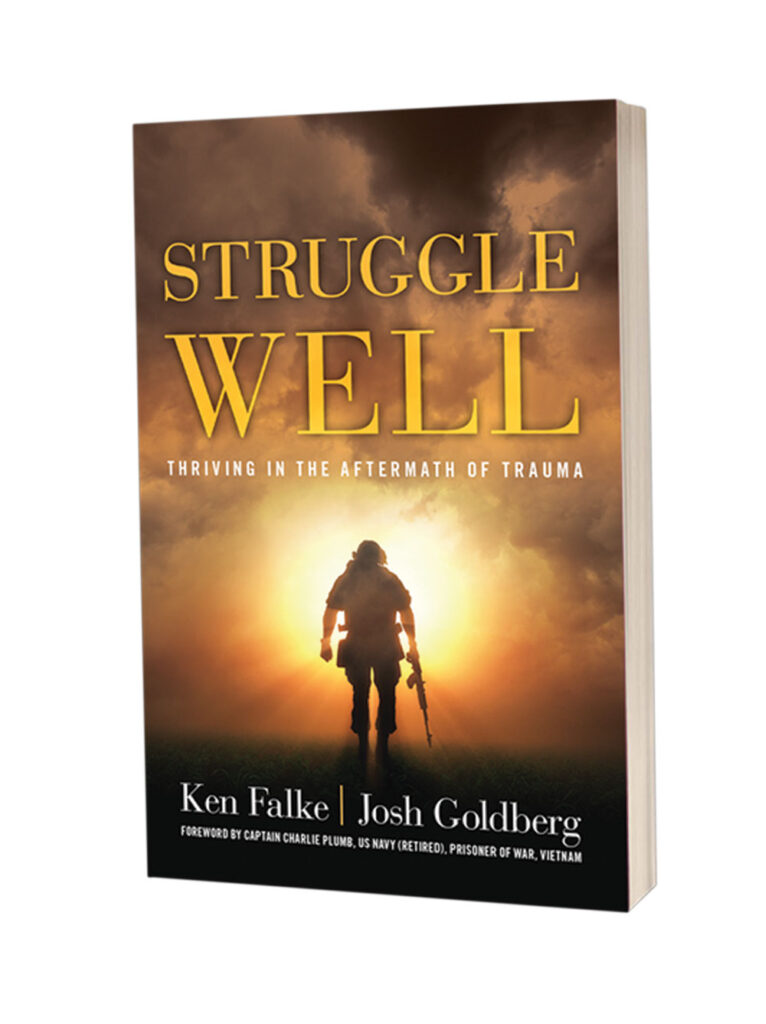 The Boulder Crest Institute is dedicated to advance and apply the science of posttraumatic growth. Josh Goldberg met Ken Falke in 2013, and soon after joined the staff of Boulder Crest. Goldberg ultimately led the development of Warrior PATHH, the nation's first-ever program designed to cultivate and facilitate posttraumatic growth amongst combat veterans. In 2017, Goldberg and Falke co-founded the Boulder Crest Institute, which seeks to help all those who struggle walk the road from struggle to profound strength and lifelong growth.

Falke and Goldberg were inspired to write Struggle Well: Thriving in the Aftermath of Trauma, to help the tens of millions of civilians who are struggling, and allow them to live great lives—full of passion, purpose and service. Their book was released last May.

"Together, we have trained thousands of combat veterans who struggle with suicide, anxiety, depression, and PTSD. Our methods have transformed countless lives and offered hope when our mental health system failed," says Falke. "We have all been touched by the opioid and suicide epidemic that is decimating communities across the country. From adverse child experiences to trauma endured during military combat, we have yet to see a struggle that cannot be transformed into profound strength and lifelong posttraumatic growth. Knowing how to navigate the tough times and bring yourself back on the path to growth is at the core of our message."

Falke and Goldberg discuss the history and methodology of posttraumatic growth and what we can all learn from individuals who triumphed after tragedy in their book. They talk about maintaining a strong sense of hope and optimism in the face of serious trauma. They share why the United States' mental health system is broken and what can be done to make positive changes which, ultimately, can help so many of those suffering. Finally, they discuss the hardships they've experienced in their own lives and precisely what they did to not only overcome, but emerge stronger than ever.

Although Goldberg spent 11 years as a communications executive for two of the world's biggest corporations, his world came crashing down as he grappled with severe anxiety, depression, and thoughts of suicide. Although he initially sought to get well by helping others, the veterans Goldberg was "helping" ended up saving his life. Their strength, integrity, and brotherhood helped him develop a deep and abiding sense of strength, and
a new tribe.

For more information, visit www.strugglewell.com and connect on Facebook and Twitter.
This article first appeared in the January 2019 Issue of Middleburg Life.