Story by Laura Pizana
Photos by Romy Walker & Laura Pizana
When you enter Olde Millstones Antiques, Art & Thrift Shop located on Middleburg's main street, you might run into the owner David Braun. Ask about an item, and you'll quickly realize he knows the history of almost every piece in his shop, its value, and why it was hand selected. He owns and operates the shop in the same building as Scruffy's Ice Cream Parlor, which has been run by his fiancée, Hilleary Bogley, for the past 30 years.
Upon meeting him, you might want to strike up a conversation. His unassuming and humble demeanor gives little away about his private life, but stay around and chat for a while and he might just let you in on some clues that unravel into a fascinating narrative.
Take a closer look around at the merchandise and you'll find more clues. That intricate landscape painting displayed on the wall, he painted it. He apprenticed with renowned fine artist Ricardo Wiesenberg. He might even mention that his love for art has a technical side, that he studied architecture in college, and the various ways he has made use of that knowledge.
"You gotta go with your strengths in life, and my strength wasn't math. I went to engineering school at Purdue University [and] learning how deficient my brain was at math, I shifted over during my second year of engineering to architecture and design. I designed a lot of houses and structures, but I wouldn't call myself an architect," stated the ever-humble Braun.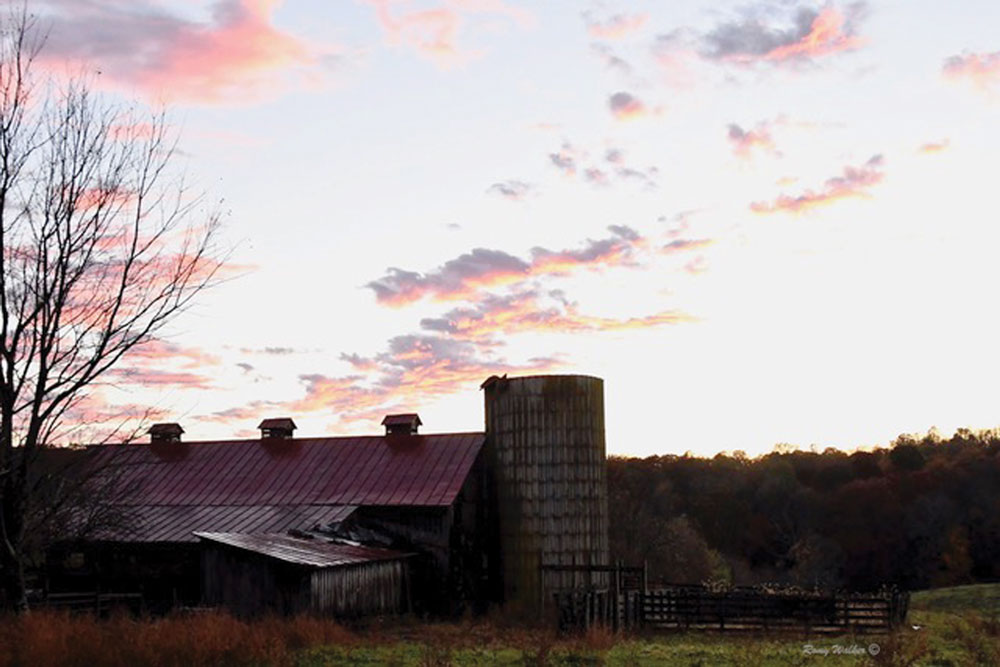 Another interesting fact you may uncover is that he and his fiancée have devoted much of their lives to helping animals in need. In fact, it's what brought them together in the first place.
"We met in '97, I went by Middleburg Humane Foundation where she was working to adopt a dog," recalled Braun. The couple now shares many rescue dogs, and they do what they can to assist animals in need on a daily basis. "Hilleary and I can't drive anywhere without stopping and picking something up off the side of the road, seems like."  
Since the inception of the original Middleburg ice cream stop, Scruffy's Ice Cream Parlor in 1987, Bogley had a vision to create a local animal shelter. Donations to Scruffy's Strays was the start. Steve Harkabus, one of the original three board members, met Hilleary at the ice cream parlor while visiting Middleburg. That friendship helped establish the Middleburg Humane Foundation in 1994. For more than 24 years, Harkabus, Bogley and Rose Rogers carried its mission to raise awareness and provide care for animals in need in the area.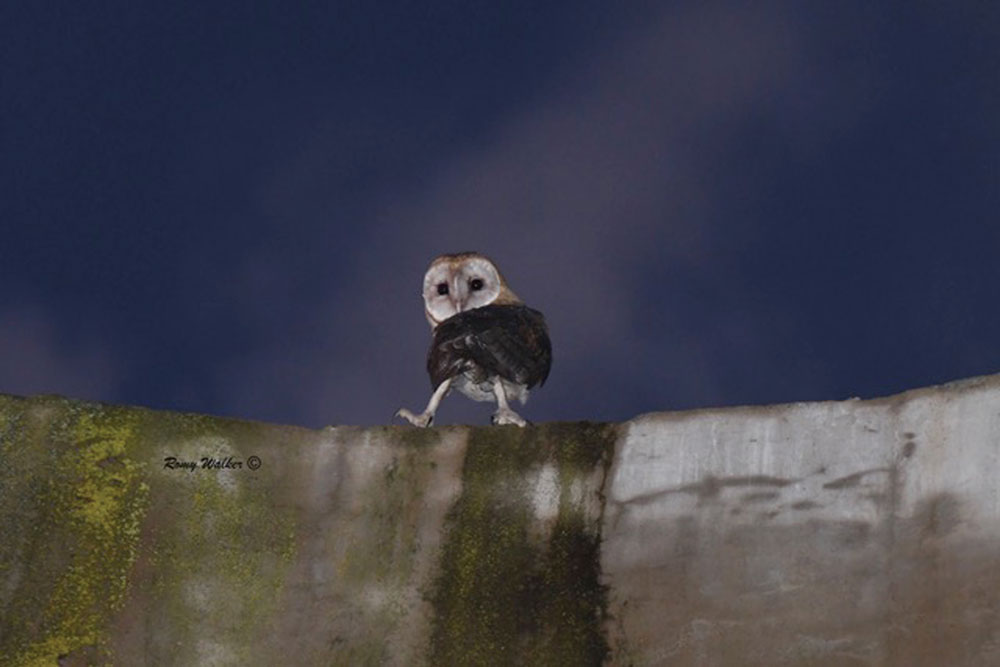 The Olde Millstone was once Middleburg Humane Thrift Store. Today, the group is run out of a new space in Marshall, Virginia. "She's the one that started the whole thing; she's now the humane investigator for Fauquier and Culpeper counties, so it keeps us busy," said Braun.
A while back, they saw an opportunity to assist a struggling creature which turned into a month's long journey for them all. Noticing a large bird just off Atoka Road, they didn't hesitate to rescue what turned out to be a barn owl with a broken wing. They transported the bird to Wildlife Veterinary Care ((WVC) which is operated by Veterinarian Belinda Burwell, a certified wildlife rehabilitator through the International Wildlife Rehabilitation Council. Burwell has been rescuing and caring for wildlife for 30 years, and founded Wildlife Veterinary Care to fill the need for wildlife rescue and stewardship in Northern Virginia, West Virginia, and Maryland on an emergency basis 24/7.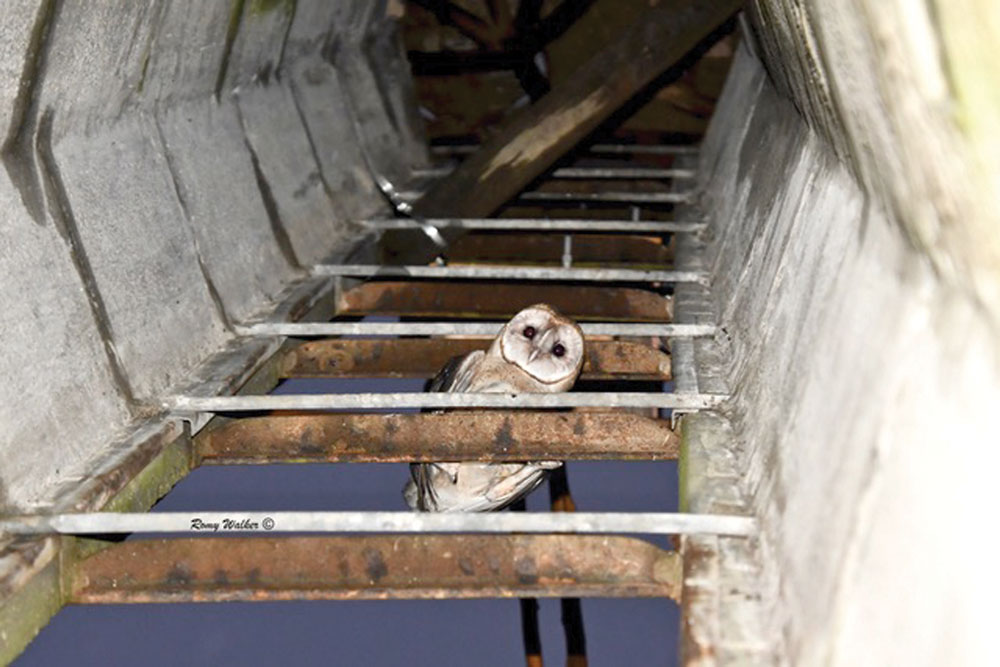 While WVC accepts all sorts of wildlife, Burwell's special expertise is in birds. She is one of only a few veterinarians providing orthopedic surgery to eagles and other large fowl.
The local couple and Burwell have been friends for a number of years. "I've taken my fair share of wildlife up to her for one thing or another, all kinds," said Braun. "You just come across them and what can you do?"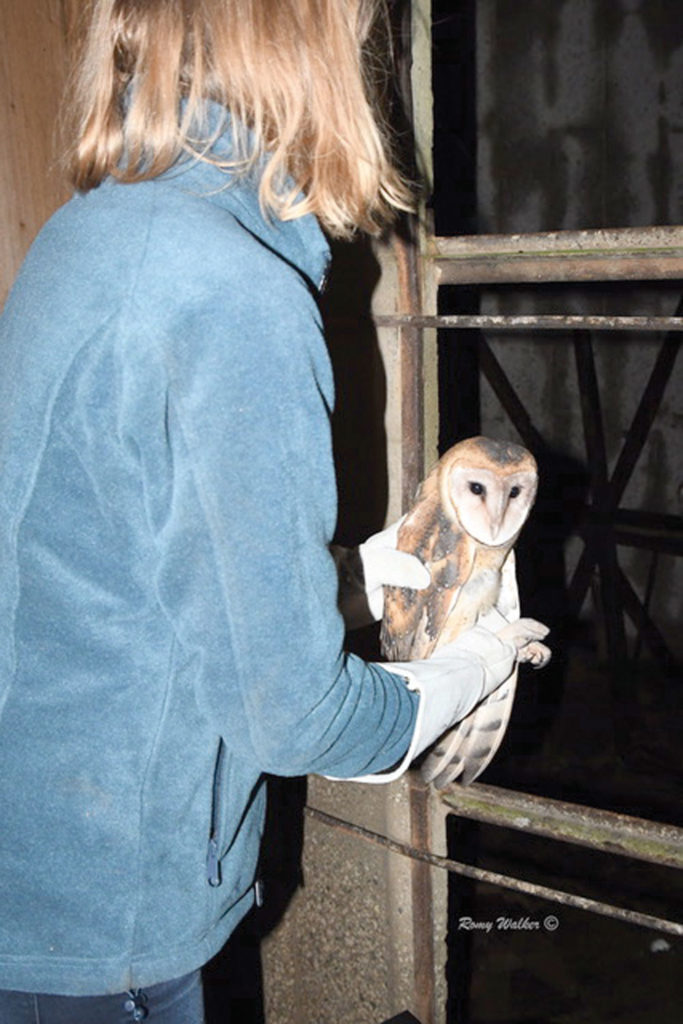 Dr. Burwell accepted the owl into the facility, where she happened to be treating another barn owl rescued alongside the Shenandoah River. The two rescued owls shared a flight cage as they went through the process of healing and preparing to return to the real world. This process not only consisted of treating the birds; a suitable habitat for them needed to be found. Always up for a challenge, Braun offered his services.
While looking for a scene to capture with canvas and brush, Braun stumbled upon an abandoned barn and silo. This barn not only made for a good painting, a roofless silo also happens to be an ideal place for owls to settle down. Under the direction of the veterinarian, he hand-built a waterproof owl box. Flying solo, he made the trek to the barn alone on several occasions to prepare the location, ensure measurements, and finally climbing into the silo to fasten the box into place.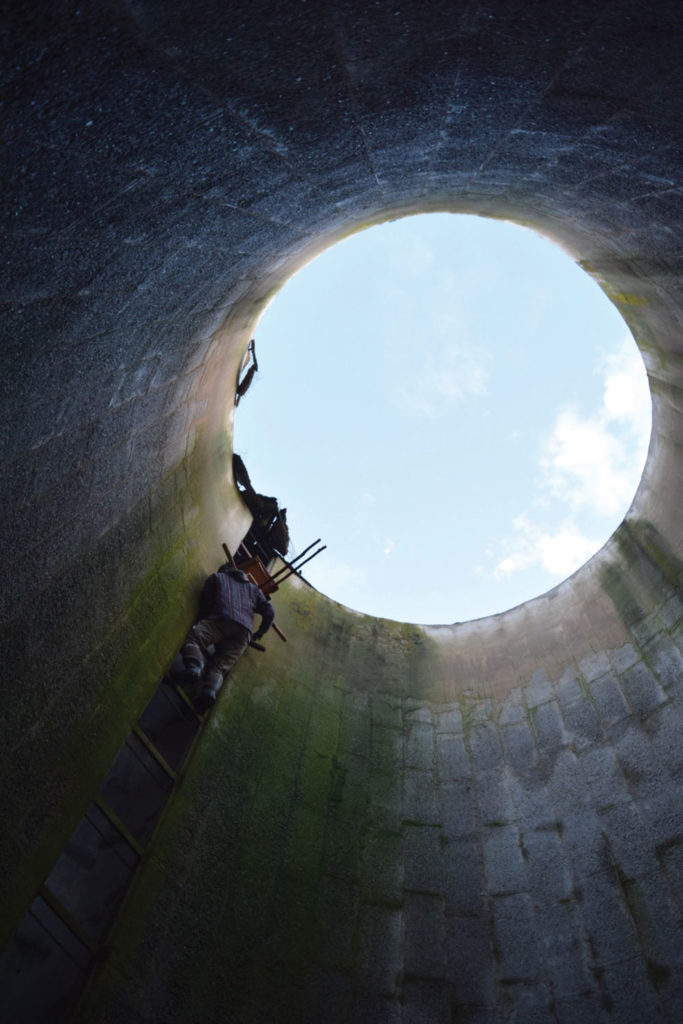 While in the flight cage at WVC, the owls progress was monitored by a night vision camera, as they are primarily nocturnal. Fascinating clips of the birds can be found on WVC's Facebook page at
www.facebook.com/wildlifevetcare/.
When the pair of owls were finally set free on Nov. 6, they already had a home to fly off to due to the work of a good ground team.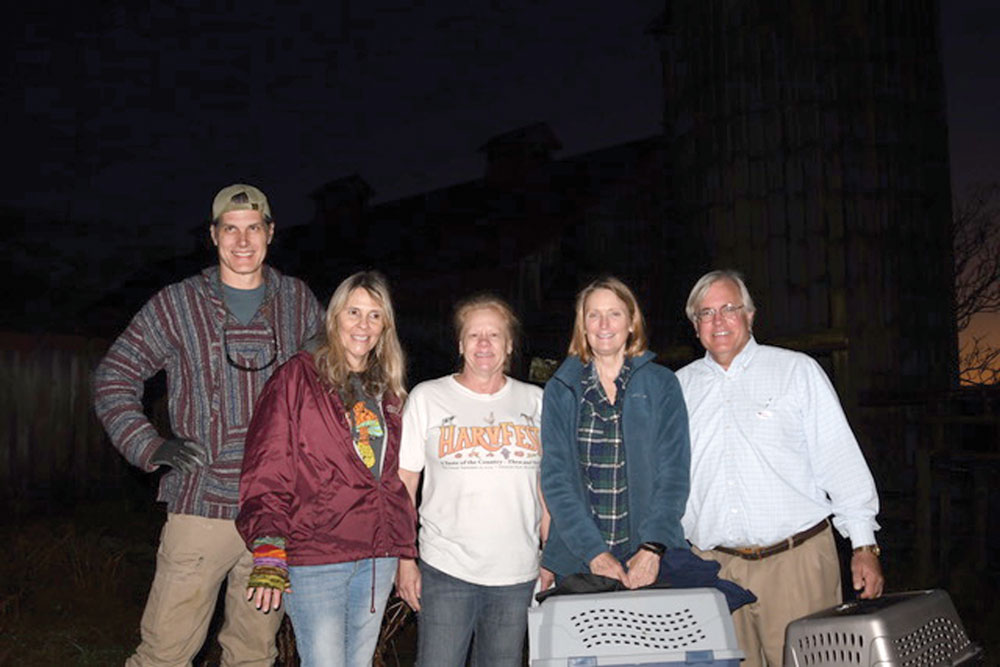 There are ways you can help, too. If you see an animal struggling, you could be the one to make a difference. When questioned on approximately how many animals they had rescued over the years, Braun simply replied, "I can't even remember how many, you only remember the ones that get away."
"We tell people drive around with a cardboard box and a heavy towel. If they feel like they can pick [the animal] up safely, wrap it in a towel and put it in the box. If it's an eagle or vulture of something big, call us, because these birds can talon you and bite," said Burwell.
If you see injured or orphaned wildlife, call (540) 664-9494 at any time.
This article first appeared in the January 2019 issue of Middleburg Life.