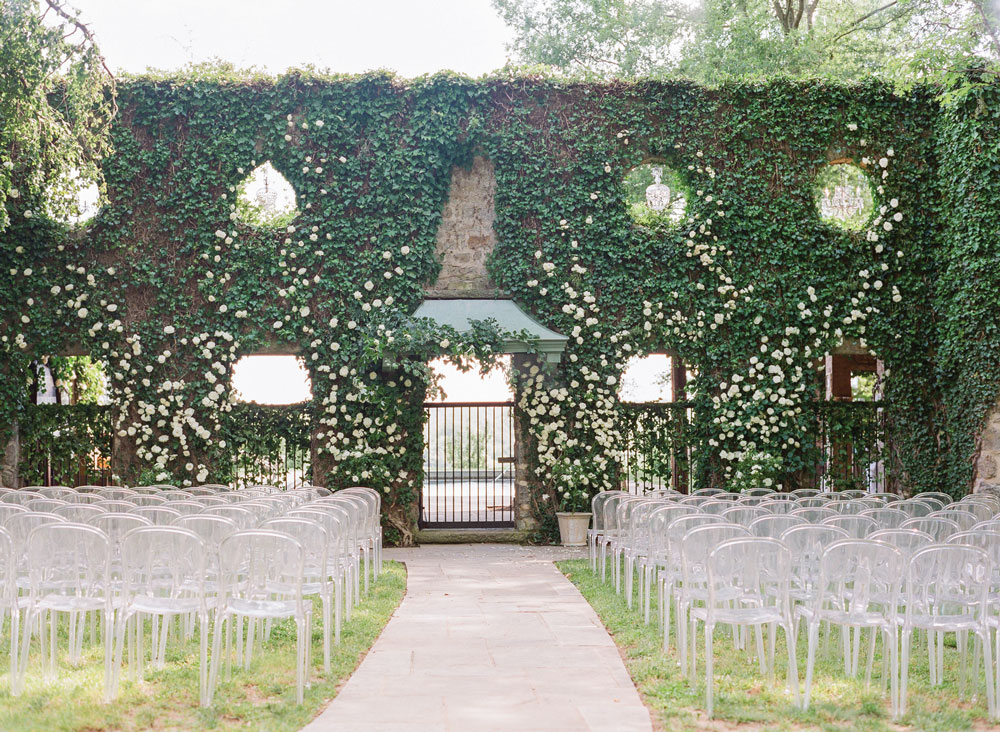 The ruins at Goodstone Inn in Middleburg were brought into bloom with a little help from her friends for one special wedding last year.
Michelle Hollingsworth and Greg Blake's wedding at the Goodstone Inn was a great example of how Middleburg based Nature Composed approaches assignments.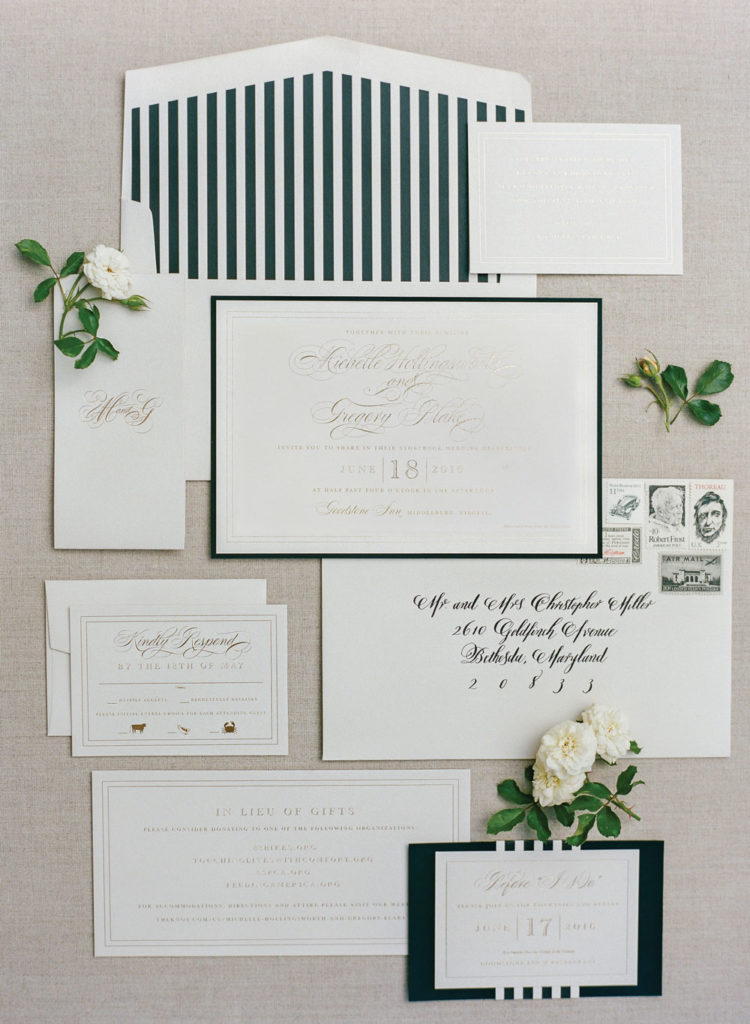 Nature Composed owner Jenn Pineau said her approach is not to "perfume a rose" by making the floral creations the focal point, but instead to bring a natural setting "into bloom" whenever possible.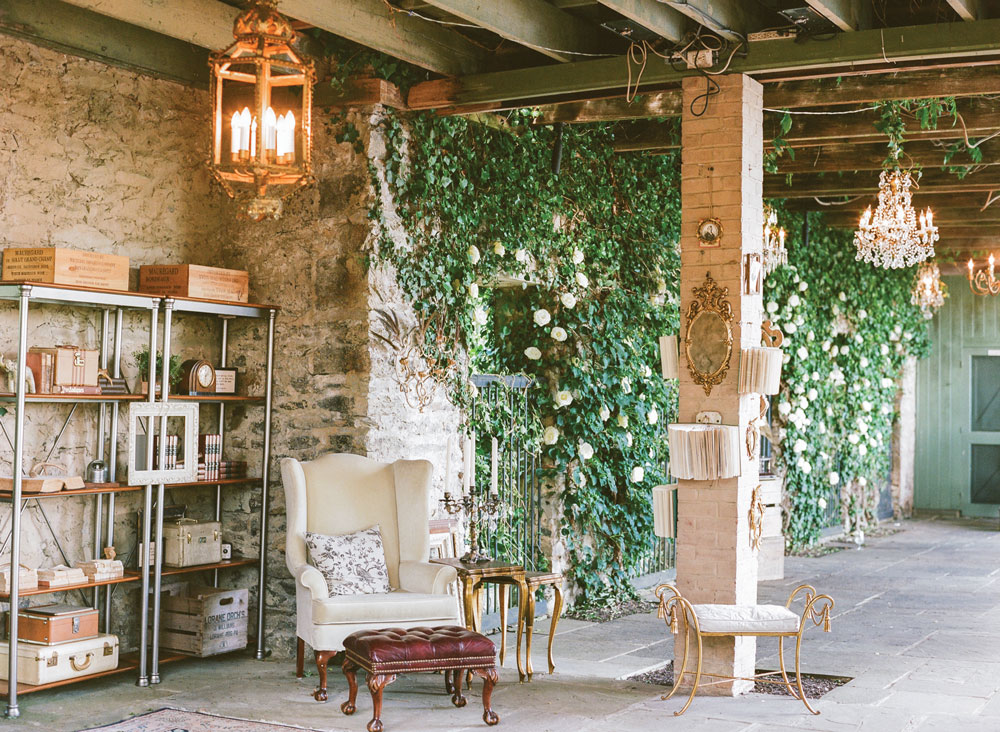 \The Northern Virginia couple were married in June, the iconic month of the rose so the idea was proposed to place potted rose standards at the base of the ruins and make it appear as if the wall was alive and blooming. The couple exchanged vows in front of the facade. Following the ceremony, cocktails were enjoyed by the pool with families and friends while the smell of blooming tea roses and magnolias scented the warm summer air.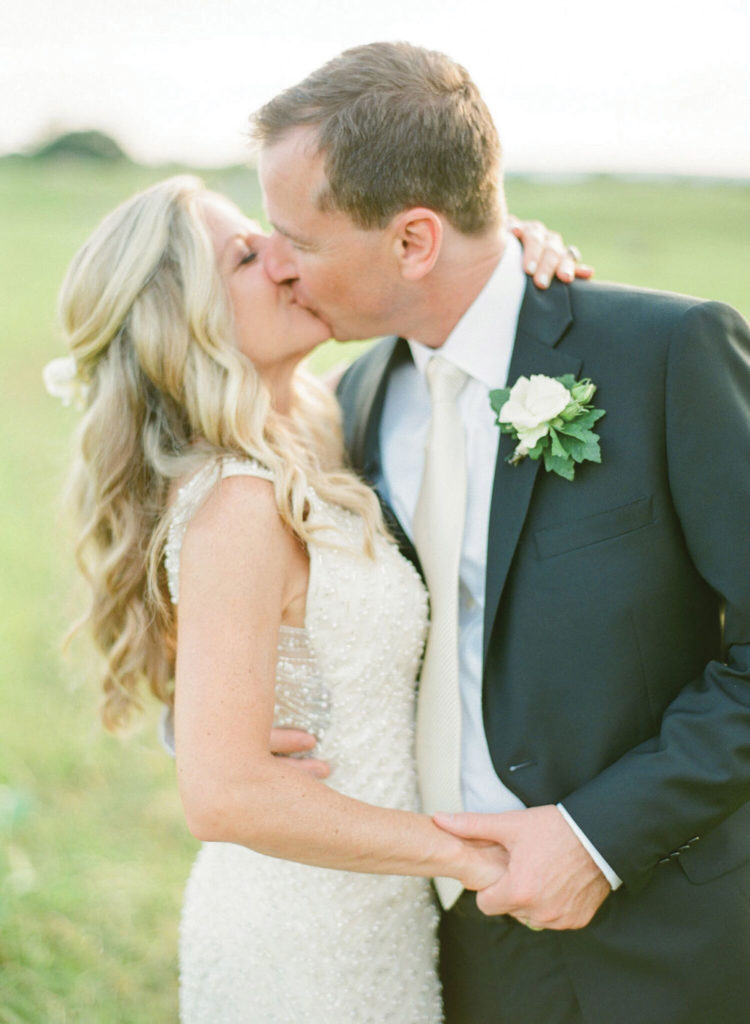 "So delightfully delicate, seasonal, and appropriate, we couldn't have asked for a more beautiful celebration to decorate." 

"We are fortunate to work at many authentically beautiful locations and aim to preserve the integrity of the scene by being true to the surroundings with classic designs that mimic nature," added Pineau.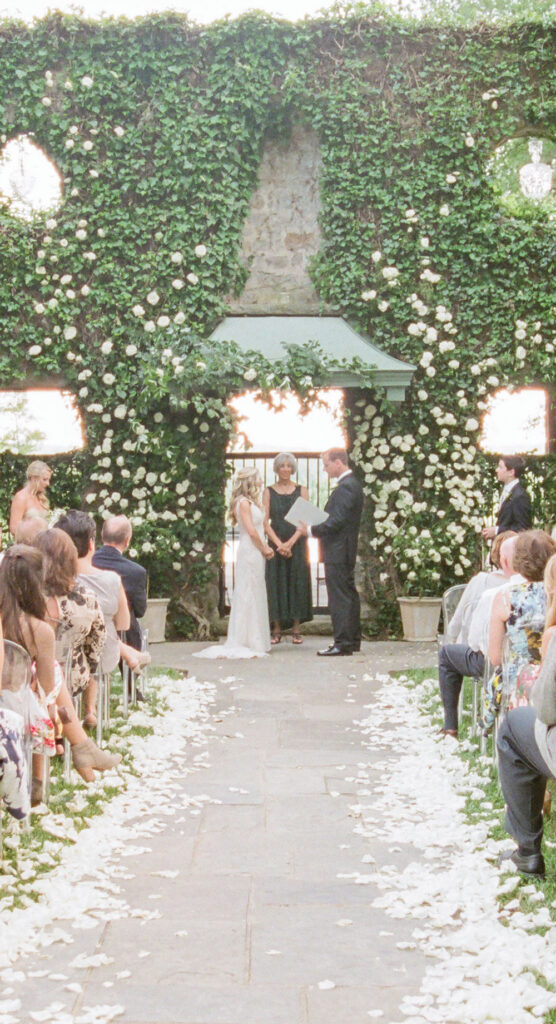 "In our perfect world, the guests would wonder if the couple hired a florist or if this venue was just really beautifully in bloom."
Photography: Jodi & Kurt Photography
Venue and Catering: The Goodstone Inn & Restaurant
Rentals and Chandeliers: Bella Villa Antiques 
Florals: Nature Composed
Paper Goods: Miss Merkle Design