280 wineries, internationally recognized winemakers + lush scenery make Virginia's thriving wine industry an impressive destination worthy of October's month-long Virginia Wine Month celebration. Virginia wineries are producing some of the most unique profiles in the industry and in celebration, Petite Loulou has partnered with Loudoun County's top wine producers to present a series of intimate experiences which bring together extraordinary Virginia winemakers, French cuisine and an exploration of Virginia's unique varietals.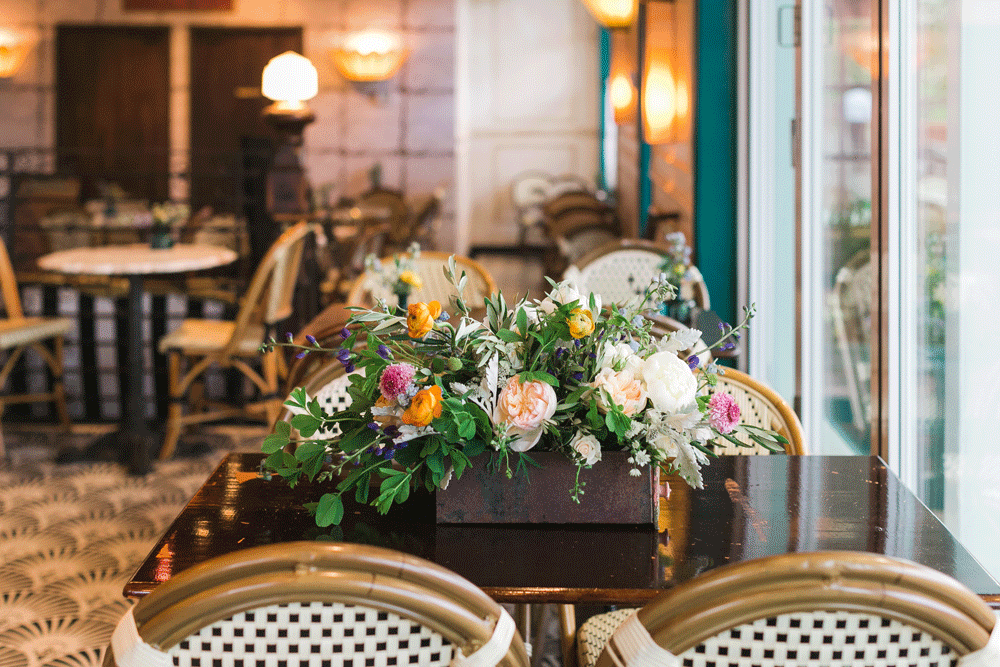 The Vins of Virginia dinners are intimate, limited to 20 seats, and weave a unique opportunity for personal conversation between attendees and the winemaker into an evening highlighting four courses of French cuisine. Wine selections are focused on exploring the spectrum of Virginia wines and allowing attendees to truly connect with its producers.
Each dinner experience features a four-course menu by Petite Loulou Executive Chef Stefano Frigerio, wine pairings from the showcased vineyard with stories and conversation from the winemakers producing them and a winery glass. The schedule includes:
October 5: Walsh Family Wines + North Gate Vineyards
October 12: Greenhill Vineyards & Winery
October 19: Sunset Hills Winery
October 26: Doukenie Estate Winery
The Vins of Virginia series at Petite Loulou is $50 per dinner. Tickets are available online at Petite Loulou's Facebook Page or on Eventbrite.  More information about Virginia Wine Month is available here.
About Petite Loulou
Petite Loulou is a purveyor of culinary-forward crêpes, perfectly Parisian afternoons + the French joie de vivre. An art-deco inspired Parisian crêperie , Petite Loulou applies artful culinary technique to a casual, counter-service café in which Michelin-starred chef Stefano Frigerio presents a culinary repertoire focused on sweet + savory crêpes in classic and unique varieties. Also featured are a decadent menu of cheesy croque monsieur and savory Plats Français including the famed Boeuf Bourguignon and savory steak frites. Croissants and seasonal Viennoiserie are hand-rolled and baked fresh daily, and because no Parisian afternoon is complete without spirited imbibing, Petite Loulou offers curated selections of French + Virginia wines, Belgian beers and a program of seasonal spritz cocktails. Petite Loulou is located at 713 E Main Street in historic Purcellville, Virginia. Additional information can be found online at www.lapetiteloulou.com.
About Walsh Family Wines + North Gate Vineyards
Sarah & Nate Walsh of Walsh Family Wine and North Gate Vineyard will present wines and stories from both Loudoun County projects at the Vins of Virginia Series at Petite Loulou.  Walsh Family Wine produces distinctive, vineyard-specific wines from their vineyards in Waterford, VA.  Their goal has always been to farm in a thoughtful manner, in order to produce grapes and wines that reflect their vineyard sites.  These wines are not yet readily available to the public.
North Gate Vineyard, with vineyard properties spread throughout Loudoun County, offers a great blend of vineyard sites and wine styles from throughout the region.  Founded in 2007, North Gate has established itself as a consistent, high-quality producer.
Both projects are managed and operated by the same dedicated team.  Both offer high quality, distinctive, delicious wines. 
About Greenhill Winery
The breathtaking tasting room experience at Greenhill Winery is a fitting canvas in which to display the nationally celebrated wine program at the Middleburg, Virginia winery. Greenhill is the foremost boutique destination winery in Loudoun County, Virginia, delivering quality wine, with friendly and professional staff in a breathtaking Virginia Wine Country environment.
About Sunset Hills Vineyards
From the planting of the first vines in 1999, Sunset Hills Vineyard,had a vision of making fine wine in a manner which was gentle on the land. That vision is reflected in the sustainable farming practices employed today. Sunset Hills produces internationally celebrated, 100% Virgiginia wine and presents an intriguing balance of stone and wood, innovation and tradition, fine wine and opportunity which not only honors Loudoun County's rich farming heritage, but is advancing the future of Virginia's wine industry. 
About Doukenie Winery
Doukénie Winery is set amongst the majestic landscape of Loudoun County, Virginia, the heart of Virginia's famed wine country. Named one of Virginia's top five tasting room experiences for ten years and running, Doukenie provides a matchless tasting experience with wall-to-wall windows and wrap-around deck, providing a panorama of the stunning countryside. Founded in 1983, Doukénie Winery produced its first vintage in 1995 and has received numerous prestigious awards, including 2018 top accolades for six wines in the San Francisco Chronicle Wine Awards.  Doukénie Winery produces six white wines, nine red wines and a dessert wine, all of which are made from estate-grown grapes on their 400 acre farm vineyards.