Horse racing, spring fashions and Virginia hospitality highlight DC's premier spring event.
One of the nation's oldest and largest steeplechase event celebrates its 94th anniversary this year Great Meadow in The Plains on Saturday, May 4.
After great success with pari-mutuel betting, the perk continues for race goers to enjoy on-site. Ever since the Virginia Horsemen's Benevolent and Protective Association elected not to extend their contract with Colonial Downs, a race track in New Kent, the Virginia Gold Cup (and the International Gold Cup in October) has now become the only venue in Northern Virginia to offer sanctioned betting. Carry cash for betting.

As one of the Washington, D.C. region's largest and oldest outdoor events, each year more than 65,000 people turn out in their race-day finest to socialize and entertain. Checking out the fashion has become as popular as checking out the horses. There is even a competitive hat contest. Celebrity judges decide whose creation is the most impressive in the day's hat contest. There is also an equally competitive tailgate contest with prizes for the top three winners.

The Gold Cup's long-standing tradition beckons to national celebrities, local VIPs, politicians as well as visitors from around the world. Characterized by lavish tailgate spreads, sleek thoroughbreds and exciting hoof-pounding competition, companies are also capitalizing on what the day has to offer by sponsoring, purchasing tents to entertain, and inviting guests out to network.

Steeplechase and flat racing offer a fast-action sport in a refined social setting and, at the Gold Cup, some of the best horses and jockeys compete over hurdles, timber and on the flat. Held every year on the first Saturday in May, the Virginia Gold Cup enjoys a spectacular setting in the heart of Virginia's horse country with the Blue Ridge Mountains serving as the backdrop. It is Virginia's answer to the Kentucky Derby.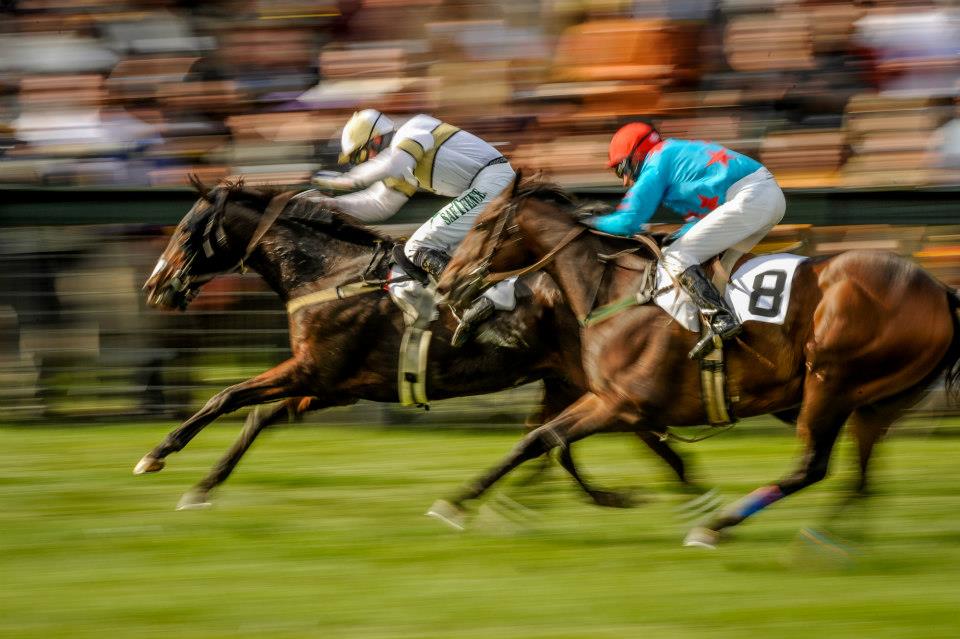 The 94th annual running of the Virginia Gold Cup will take place at Great Meadow in The Plains on Saturday, May 4. Gates open at 10 a.m. with pre-race entertainment starting at 11:30 a.m. with the Jack Russell Terrier Races. Opening ceremony performances at noon include the national anthem performed by Angela Knight and the color guard presented by the St. Andrew's Society Pipes and Drums. The first of nine horse races get underway at 12:30 p.m.
The Virginia Gold Cup Race, presented by the Virginia Gold Cup Association, is the sixth race and takes place at 4 p.m. The Kentucky Derby will be broadcast live at 6:50 p.m. General admission car passes are $100 (allows entry of car and up to six occupants). All of those entering the event grounds under General Admission and going to the north or south areas, must each have a wrist band. Wrist bands are $25 per person. No charge for children 12 and under when accompanied by an adult. Members Hill badges are $55 each (no charge for children 12 and under on Member's Hill).
Everyone entering the Virginia Gold Cup must either have a Member's Hill badge or a wrist band, except for children 12 and under who must be accompanied by an adult. Tickets are available at area Harris Teeter stores and discounted with a Harris Teeter VIC card.
Call 540-347-2612 for additional information or visit the web site at www.vagoldcup.com.