'Tis the season and it is the time of year when we begin to consider hot, festive beverages to bolster our holiday spirit and offset the winter chill. One globally popular warm drink with ancient origins is mulled wine.
If you are unfamiliar with mulled wine, it is a warm beverage made most often from red wine. There are a multitude of recipes, but they all include mulling spices like cinnamon, ginger, nutmeg, cloves and others. Sugar can be added as well as fruit such as orange and lemon slices. The mixture is heated and served in mugs.
Readers should note that the alcohol does not cook out, so the end result is sort of an adult alternative to hot cocoa.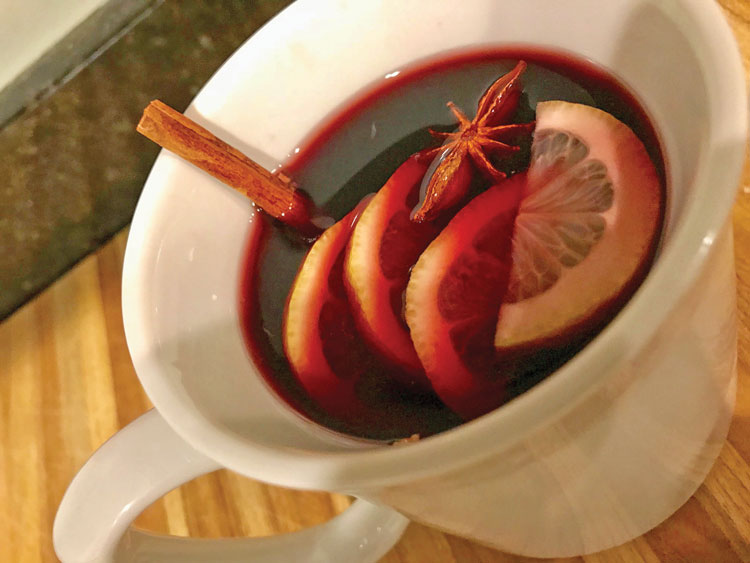 An Ancient Drink With Global Appeal
The first known reference to spiced and heated wine dates back to second-century Rome. Recipes for mulled wines are also found in many medieval European cookbooks. The popularity of this hot beverage continues into the modern age. Indeed, the United States even recognizes an official National Mulled Wine Day. Curiously, it is celebrated on March 3rd, which seems a little late in the season to celebrate a hot drink.
I first encountered mulled wine on the ski slopes in Germany and Austria. The little ski huts that dot the slopes commonly served it among an assortment of other hot beverages and alongside hearty, winter comfort foods. As a result, I tend to think of mulled wine as a winter drink.
In most of the western world, however, mulled wine is more closely associated with the holidays. It is a feature at many holiday parties, but it might be found at nearly every type of seasonal gathering. Mulled wines are an important component at virtually every European Christmas market, where patrons wander among the stalls with steaming mugs.
In Germany and Austria it is called glühwein, which translates as "glow wine" because the drink was once mulled over hot, glowing irons. In the Nordic countries it is known a glögg (or derivatives of this word). In Northern Italy, it is vin brulé (from the French word brûlé or burned). The French, on the other hand, call it simply vin chaud or "hot wine." The list goes on, and it is not limited to European countries.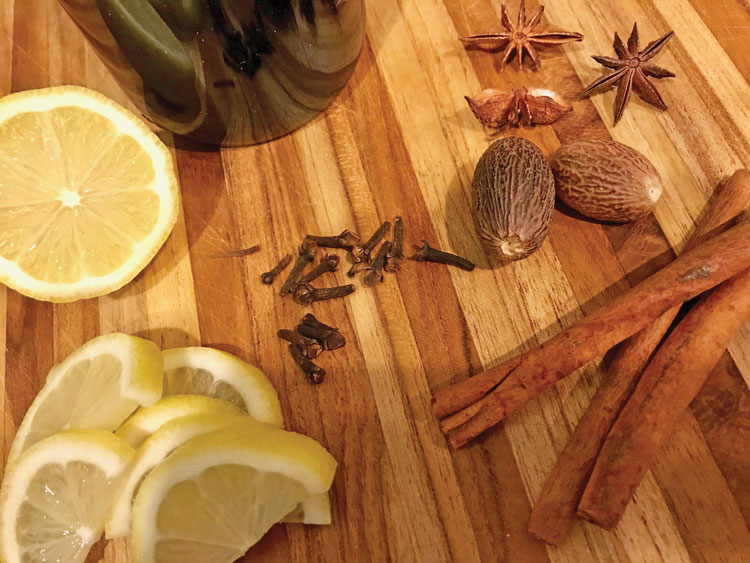 How is it Made?
Recipes are varied with nearly every nationality putting their own spin on mulled wine. German glühwein typically includes orange and lemon along with cinnamon sticks, cloves, star aniseed and sugar. In Quebec the drink is sweetened with maple syrup. The Japanese have a version that is made with sake. The Turks use sweet red wine along with sugar and citrus fruits. In many countries, the drink is fortified with brandy or other distilled spirits.
In the Middleburg area, many local wineries serve their own version of this hot drink during the holiday season. Dean Vanhuss, the owner of Dry Mill Vineyards and Winery, made a mulled cider for decades and insisted he "never tried a mulled wine that he liked." According to Vanhuss, "the original recipe came from an old Betty Crocker cookbook, but [he] made several modifications over the years."
Vanhuss explained that he "only started using wine five or six years ago after a customer added wine to his mulled cider." The modification proved very popular, and a group of European visitors later insisted that it reminded them of the mulled wines they drink at home. With that endorsement, the hot drink has become a seasonal standard at Dry Mill.
Dean Vanhuss' Mulled Wine Recipe
1 gal Fresh Apple Cider
½-1 cup Brown Sugar (added to taste)
8-12 Whole Cloves
8-12 Whole Allspice Berries
2 large  Cinnamon Sticks
½ Orange
In a saucepan, combine all the ingredients except the orange.
Bring the mixture to a boil.
Add the orange and simmer on low for 20 minutes.
Pour 4 ounces of red wine into a 10 or 12 ounce cup.
Add 6 ounces of mulled cider.
In order to include mulled wine as an enhancement to your seasonal festivities, you can borrow the Dry Mill recipe. If you are feeling a bit more adventurous, with a quick Google search you can find a multitude of formulas online. A couple of my favorite sites are delish.com and countryliving.com. Each site offers at least a dozen recipes. You will find both stove-top and crockpot variations.
If you are looking for something to serve to family members of any age, consider using fruit juice instead of wine. Alternately, the Vanhuss recipe minus the wine will make a very respectable non-alcoholic mulled cider.
There must be a reason why warm, spiced wine has been around for millennia. So if you are looking to "spice" up your holiday festivities or maybe you are just looking for a winter beverage alternative, mulled wine might be the ticket. ML
Brian Yost blogs as The Virginia Grape and writes for a number of local, regional and national publications. His articles concentrate on wine trends and wineries in the Eastern United States. Find more of his writing
at thevirginiagrape.com.