Photos by Liz Callar
There were awards for people and horses at the Upperville Colt & Horse Show (UCHS) Middleburg Financial Wall of Honor Luncheon.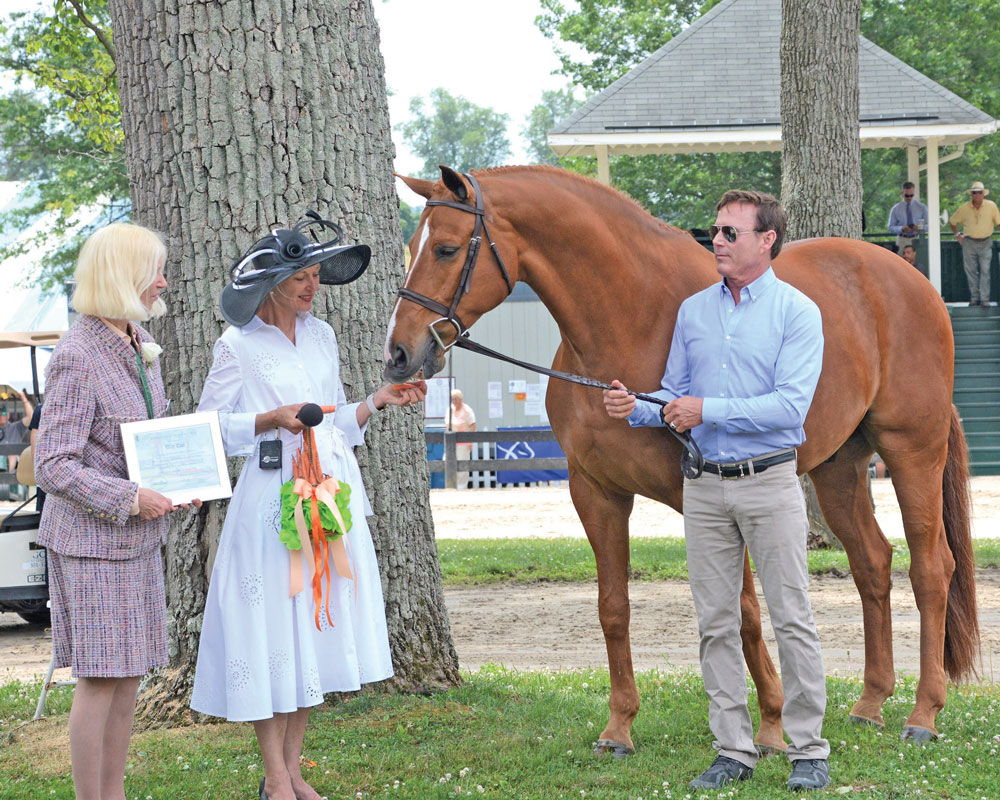 Joanne Maisano accepted the award on behalf of the famous local photographer, Janet Hitchen, who passed away March 24, 2015. Hitchen was a brilliant photographer who recorded people and events in the world of field sports in and around Virginia.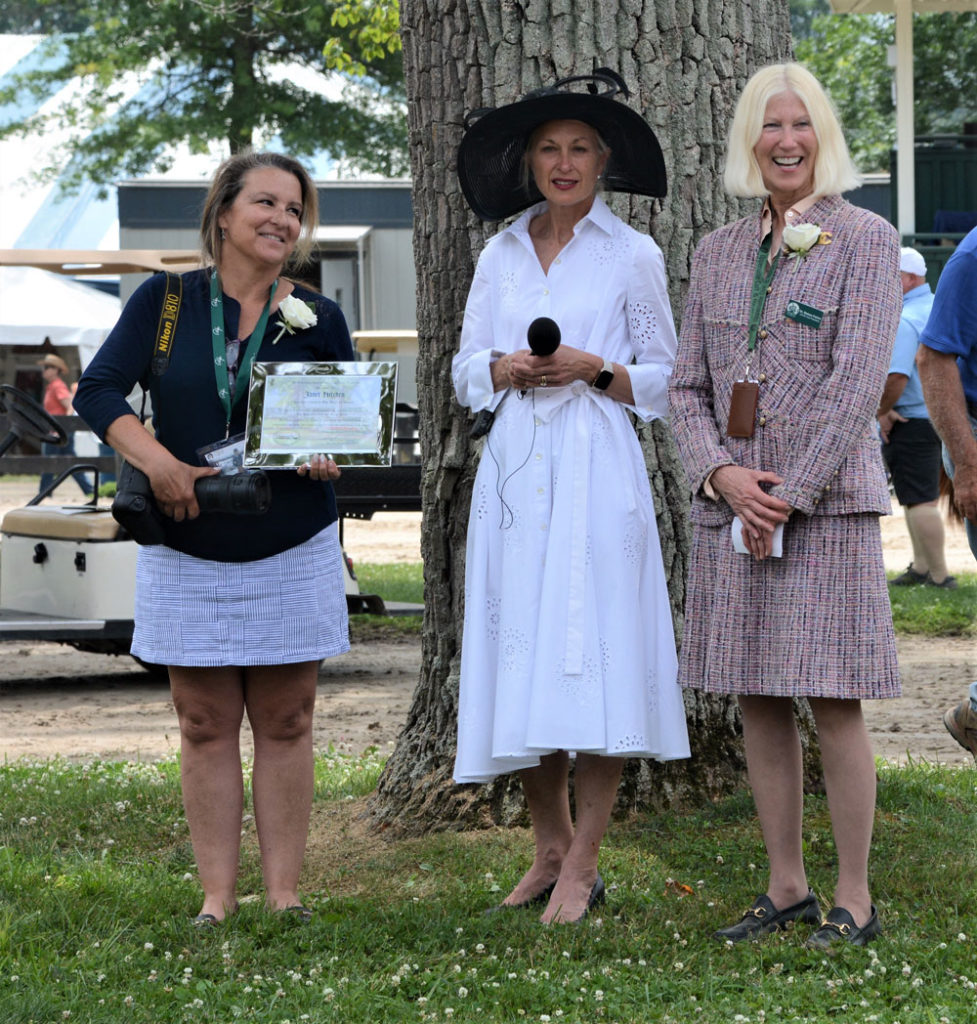 Mayo Brown received an award for his vision. The former UCHS board member served as treasurer in the early 60s and later introduced the idea of concession tents. Middleburg resident Punkin Lee's years of service was recognized, too. Betty Oare presented Lee with a beautiful silver cup.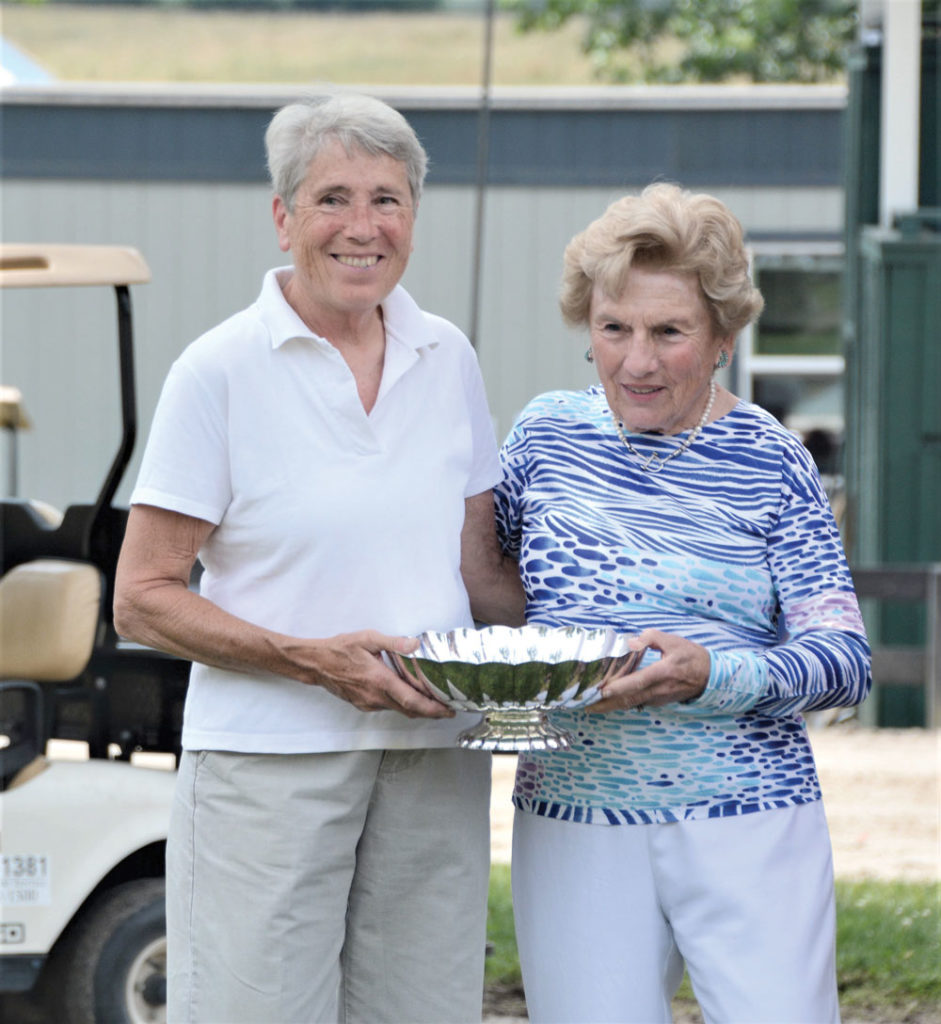 Tara Trout Revere presented the award to Colonel John F. Zugschwert (US Army Ret.) who served 18 years as treasurer of the UCHS and several years as vice president.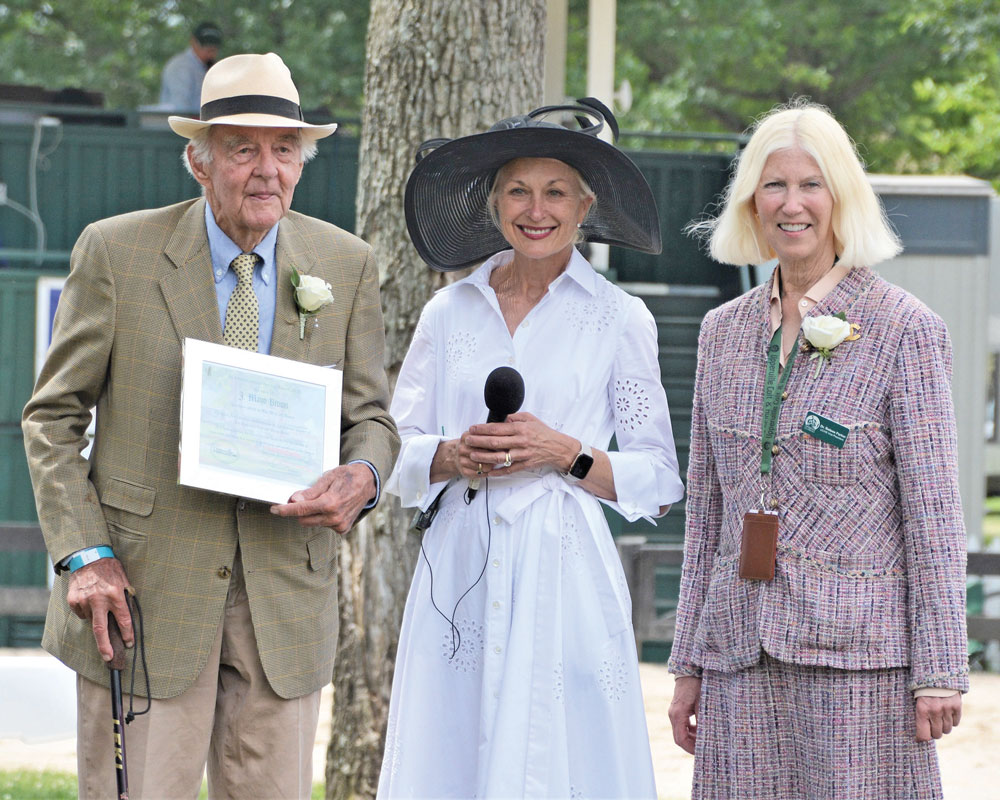 Horses with exceptional talents were honored, too. Way Cool, a 17-year-old Hanoverian, is the only Junior Hunter horse to score a perfect 100 at Upperville, thus retiring the trophy. The Jones family accepted an award on behalf of their mother, Doris Jones, whose horse, Freckles, set the high jump record at 7'3".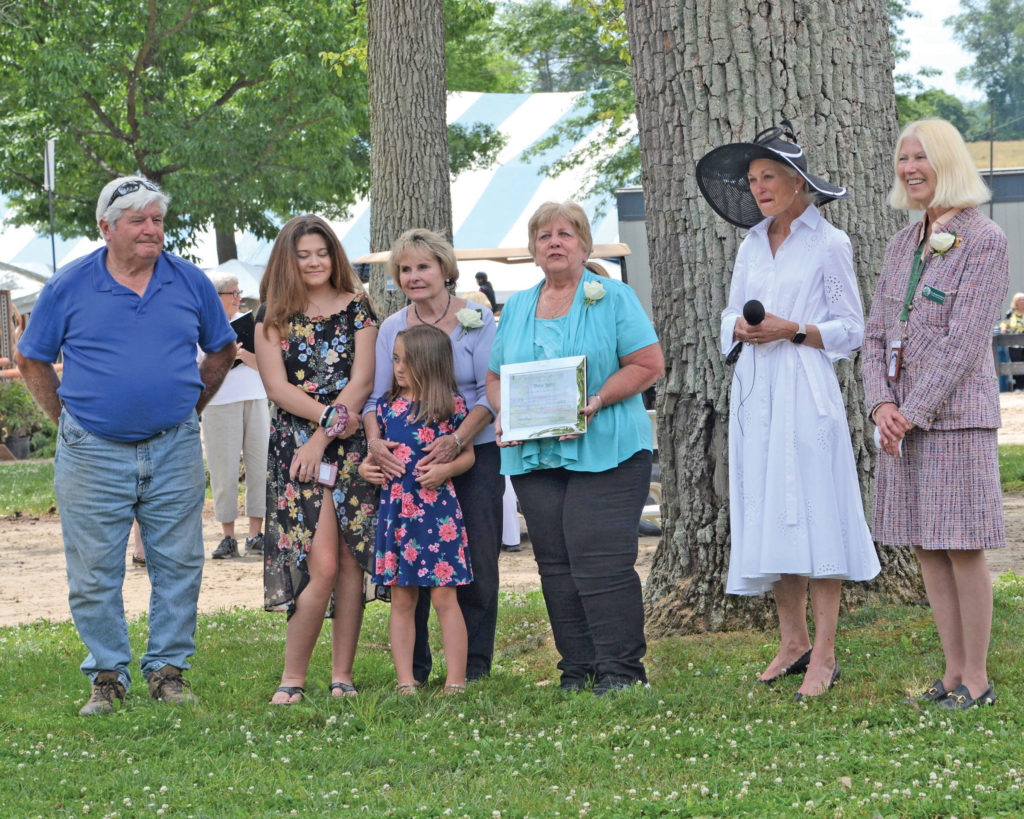 Parker Receives Presidents' Trophy
Many hands and hearts have joined together since the Upperville Colt and Horse Show (UCHS) was founded in 1853 to make it the great competition it is today. The UCHS board has chosen to award a special trophy to one such person. The UCHS Presidents' Trophy is awarded to the individual who exemplifies singular dedication to the community and to the preservation of the Upperville Colt and Horse Show. The inaugural recipient of the President's Trophy was Dr. Betsee Parker, Baroness of Locheil.

Parker made improvements to the show grounds and made the financial commitment for the Grooms' Awards and lunches this year. She received the beautiful trophy on Sunday, June 9 before the Grand Prix. The Presidents' Trophy was purchased at Artists in Middleburg (AiM). The bronze statue by Middleburg resident and artist Wendy Lind is of her horse, Zorro. It was based on the horse rider combination of Lind and Zorro competing in the Ladies Side Saddle Division at UCHS.
This article first appeared in the July 2019 issue of Middleburg Life.